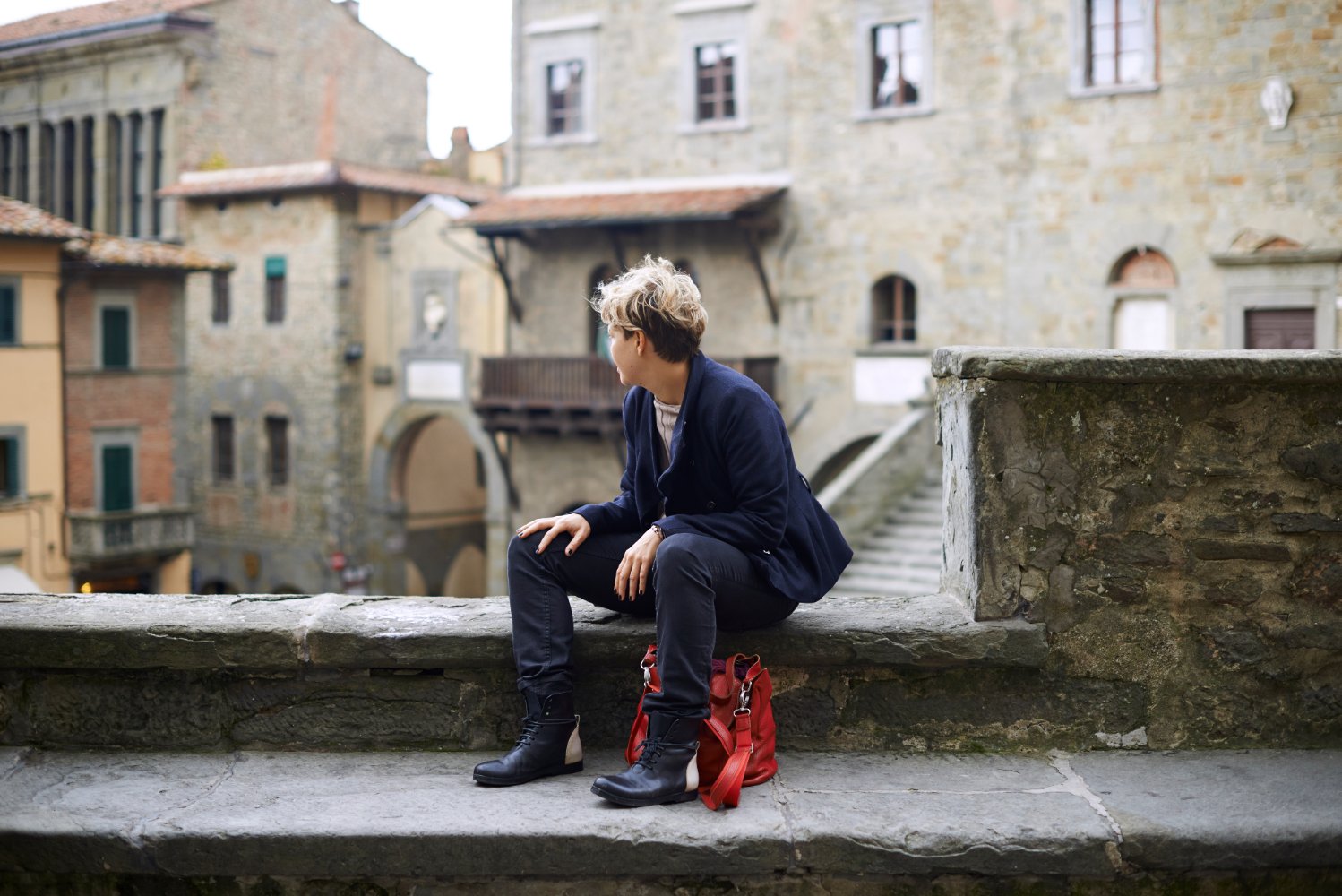 Remembering the great flood (4-11-1966)
Every year on November 4th I do what I can to recall the tragic flood that hit Florence on this day in 1966. While Cimabue's ruined Crucifix hangs year round in the museum of Santa Croce, at this time of year I usually find myself looking at actual photos of the muddy water and reading personal accounts of the event, which I find to be even stronger reminders of the power of nature and also of human will.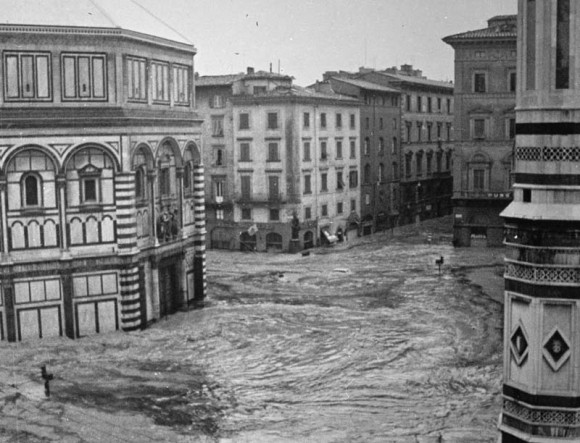 It rained for 4 days and 4 nights; the level of the Arno continued to grow, although few people realized the real danger of the flood - according to Lucio Mazzantini, who at the time was a 21 year old in search of work (his testimony is recorded on the website Firenzealluvione). By the afternoon of November 4th, though, news was circulating of people stranded on roofs, and many areas of Florence - even those not immediately near the Arno - were under water. People were gathering what food they could, and there was no electricity...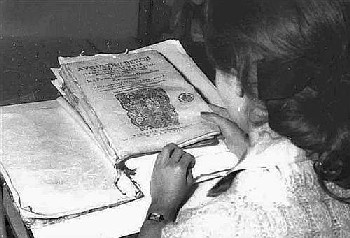 Mazzantini remembers water coming out of sewer grates "like columns". Being a young man "without much to do", he says, he decided that night of November 4th to get out and experience the flood as much as possible; he packed an old camera with a roll of 8 black and white photos, 3 of which had already been used. He headed down to Santa Croce and to the Biblioteca Nazionale where he joined the group of mud-covered young people who formed a line to move books out of the basement. These are the famous mud angels, thanks to whose prompt actions we owe the preservation of so many of this city's books and artworks. Lucio's very actions, passing books hand to hand out of the library, are re-enacted in the film La Meglio Gioventù in one of the long movie's most heart-wrenching parts. [youtube]http://www.youtube.com/watch?v=SRdxLWyoGRc[/youtube] [This video from youtube includes some footage from that film, mashed up with material from a RAI documentary.] One of the best online documents of the flood is the digitalization of photographs taken by Ivo Bazzechi. These entered into the collection of the German art history library (Kunsthistorisches Institut) in 1975 and were scanned for the flood's 40th anniversary. Please take some time today to look at and think about these photos of the flood.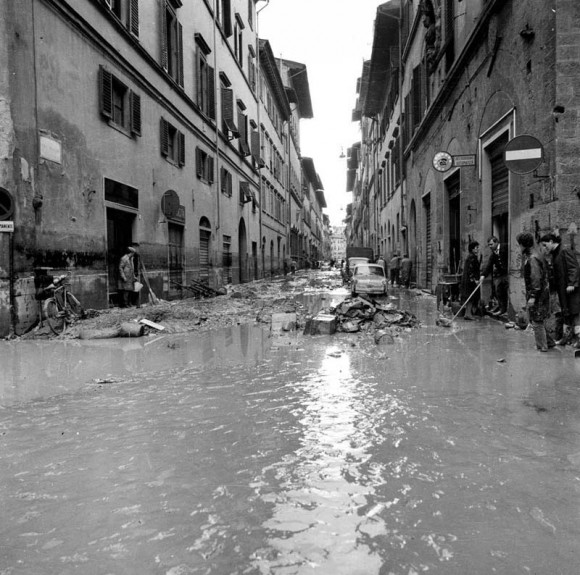 You might also be interested in