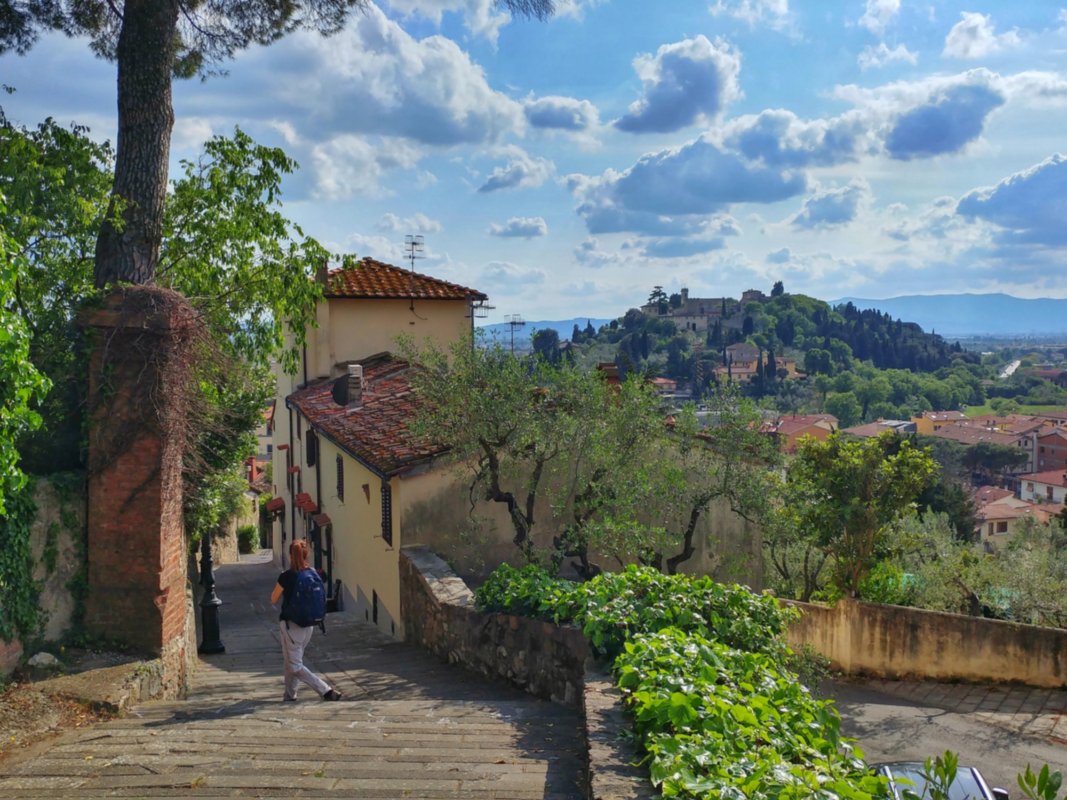 Renaissance Ring around Florence
A 172 km long path all around the Cradle of the Renaissance
The Renaissance Ring trail is a 172 kilometres path linking together many historical and naturalistic attractions set on the plains, hills and mountains all around Florence. Through woods and fields, the ring touches monasteries, castles, ancient churches, the highest peaks, and many villages in the area, such as Fiesole, Calenzano and Vaglia.
The Renaissance Ring can be covered either on foot or by bike and it is perfect for both beginners and experts. It includes stretches of the ancient road network around Florence and, with a few exceptions, it is mostly characterized by trails and gravel roads. Both vertical and horizontal signs will safely guide you along the way.
Where does the name "Renaissance Ring" come from?
As you've probably already guessed, the name of the trail celebrates the deep ties between the city of Florence, a.k.a. the Cradle of the Renaissance, and its surroundings. The sharing of knowledge and experiences has been extremely fruitful (and never one-way) over the centuries and still today, while walking along the Renaissance Ring, you will be able to sense the importance of such bonds.
For example, did you know that the tiles that cover Brunelleschi's cupola are made of the very peculiar clay that is found a little south of Florence, and that those very tiles were baked in the furnaces of Impruneta?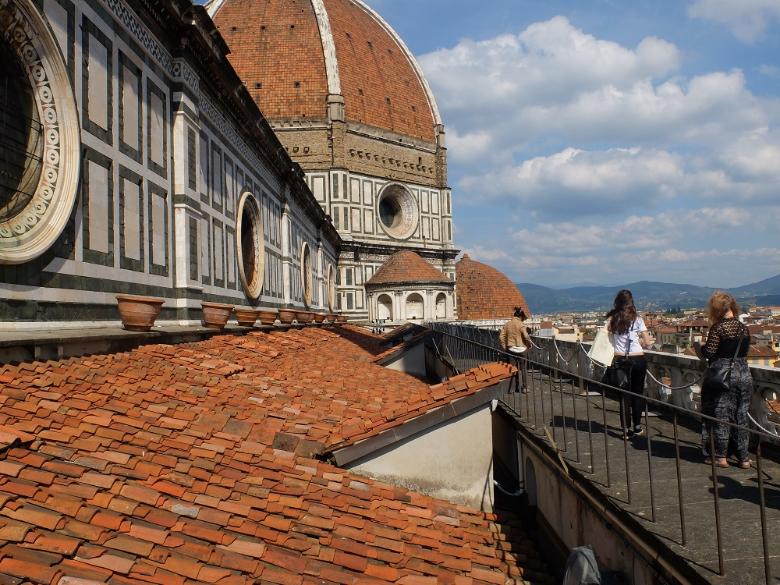 The 13 legs of the Renaissance Ring
The over 170 kilometres have been divided into 13 different legs, every single one offering unique views and the most diverse naturalistic and historical gems. Here is the list of the stages:
Calenzano - Vaglia
Vaglia - Alberaccio - Santa Brigida
Variant - Detour to reach Montesenario
Variant - Vaglia - Alberaccio - Fiesole
Santa Brigida - Pontassieve
Pontassieve - Montecucco - San Donato in Collina
San Donato in Collina - Impruneta
Variant - Rignano sull'Arno - Montecucco - Bagno a Ripoli
Impruneta - Certosa
Certosa - Scandicci - Lastra a Signa/Signa
Variant - Certosa - Florence
Signa - Campi Bisenzio - Calenzano
Variant - Signa - Florence
You might also be interested in