By foot or by mountain bike: the hills around the Tuscan capital
Around Florence: The Renaissance Loop
The Renaissance Loop is an enchanting hiking trail, one that can be cycled as well as walked. Its 250 kilometres are divided into 8 sections, with 10 variants offering some leeway in that distance. These variants range from a minimum of 5 to a maximum of 25 kilometres.
This route, which allows you to really discover Florence's surroundings, traditionally begins and ends at the Calenzano Castle; being a circuit, however, it can of course start and finish wherever the individual chooses. The original route is truly circular in form, but the variations that have been added to it over the years have made it a little more difficult to define in terms of shape.
There are a great many points of interest along the way, including castles, country churches, historic villages and a wide variety of geography, from riverbanks to mountain peaks. The route has a medium difficulty level, with asphalt alternating with loose surfaces. If you decide to take it on on two wheels, we recommend a mountain bike.
You might also be interested in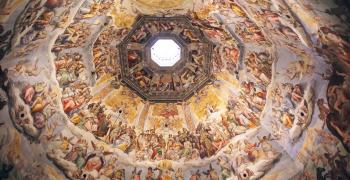 Learn more
Art and Culture
Tuscany is the cradle of the Renaissance and known all over the world for its immense artistic and cultural heritage.
continue...