account_balanceMuseums
Accademia Gallery
Home to Michelangelo's masterpieces, including the David
The Accademia Gallery of Florence is one of the most important sculpture museums in the world and houses the highest number of sculptures by Michelangelo—seven works, including the world-famous David.
The colossal artwork was brought here in 1872 after being removed from its original location in Piazza della Signoria. A tribune was built to house the giant statue, which was positioned dramatically at the end of the gallery, with a large skylight system overhead.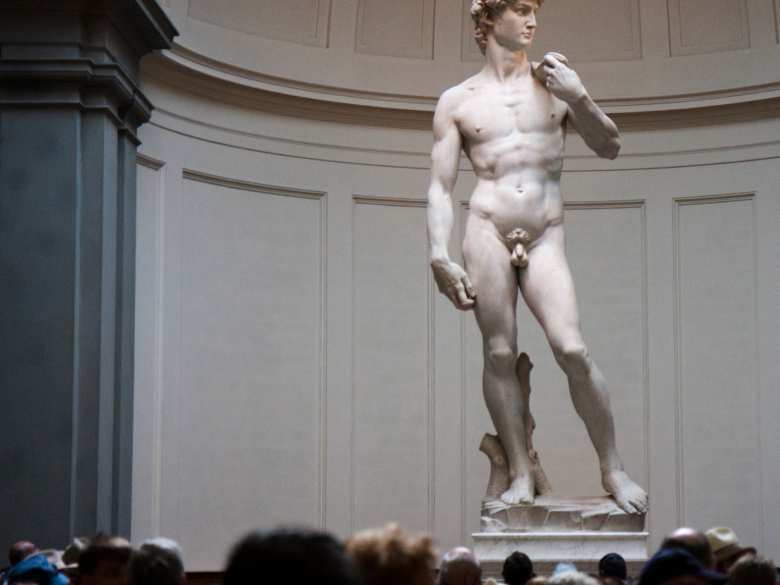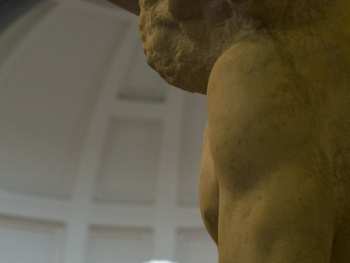 Michelangelo sculpted this Renaissance masterpiece out of a block of Carrara marble, known as "Il Gigante" (The Giant). No one before him had ever dared to touch it.
The figure of the young David, who defeated the giant Goliath, became one of the symbols of Florence, personifying the freedom of the Florentine Republic. It was initially placed in front of Palazzo Vecchio for this reason.
Inside the Accademia, you can also admire the Prigioni (Prisoners or Slaves), Michelangelo's four famous incomplete sculptures, who seem as if they're trying to liberate themselves from the marble that imprisons them. They were carried out for the tomb of Pope Julius II, but were never finished.
So Michelangelo's granddaughter donated all four works—the Young Slave, Atlas, the Bearded Slave and the Awakening Slave—to Grand Duke Cosimo I, who placed them in the Boboli Gardens as decorative elements for the Grotta del Buontalenti. It was only in 1908 that they arrived at the Accademia Gallery. The Michelangelo collection also includes the Pietà di Palestrina and Saint Matthew.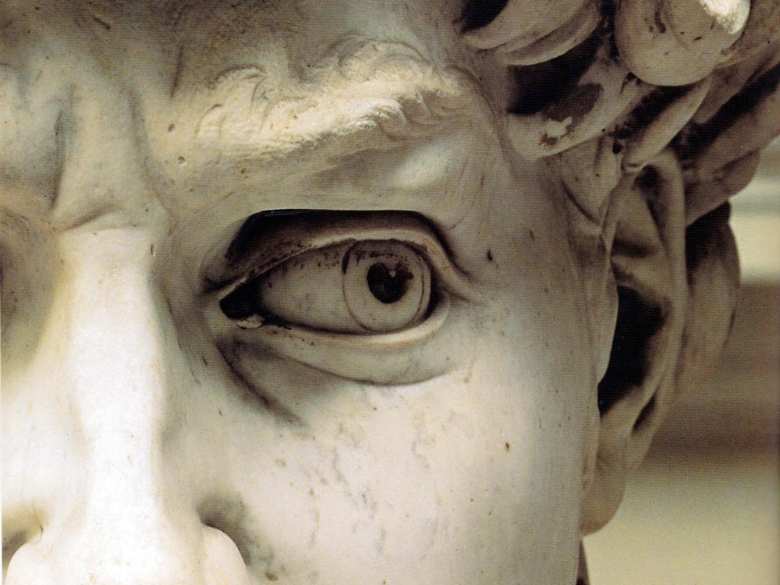 But there's more to the Accademia than just Michelangelo. The Florentine museum houses other majestic works including the Rape of the Sabine Women by Giambologna, the Madonna of the Sea and the Madonna with Child by Sandro Botticelli, and other masterpieces including Domenico Ghirlandaio's Saint Stephen, as well as works by Pontormo, Perugino, Andrea del Sarto, Filippino Lippi and Bronzino.
The Gallery also houses a large collection of gold-plated paintings, a series of Russian icons and the Musical Instrument Museum, with antiques from the Florence-based Cherubini Conservatory, including a Stradivarius.
Florence
A stunning city where you will lose yourself in the art, history, fashion and traditions of Tuscany
No one plans a visit to Tuscany without planning a visit to Florence: the city of the lily is a treasure trove of artistic treasures and the centre of a fervent vitality. Aside from its exceptional heritage of art, bearing witness to its centuries of civilisation, Florence can be enjoyed in so many ways: promenading along the enchanting riverbanks at sunset, entering the bohemian alleys of ...
Morekeyboard_backspace