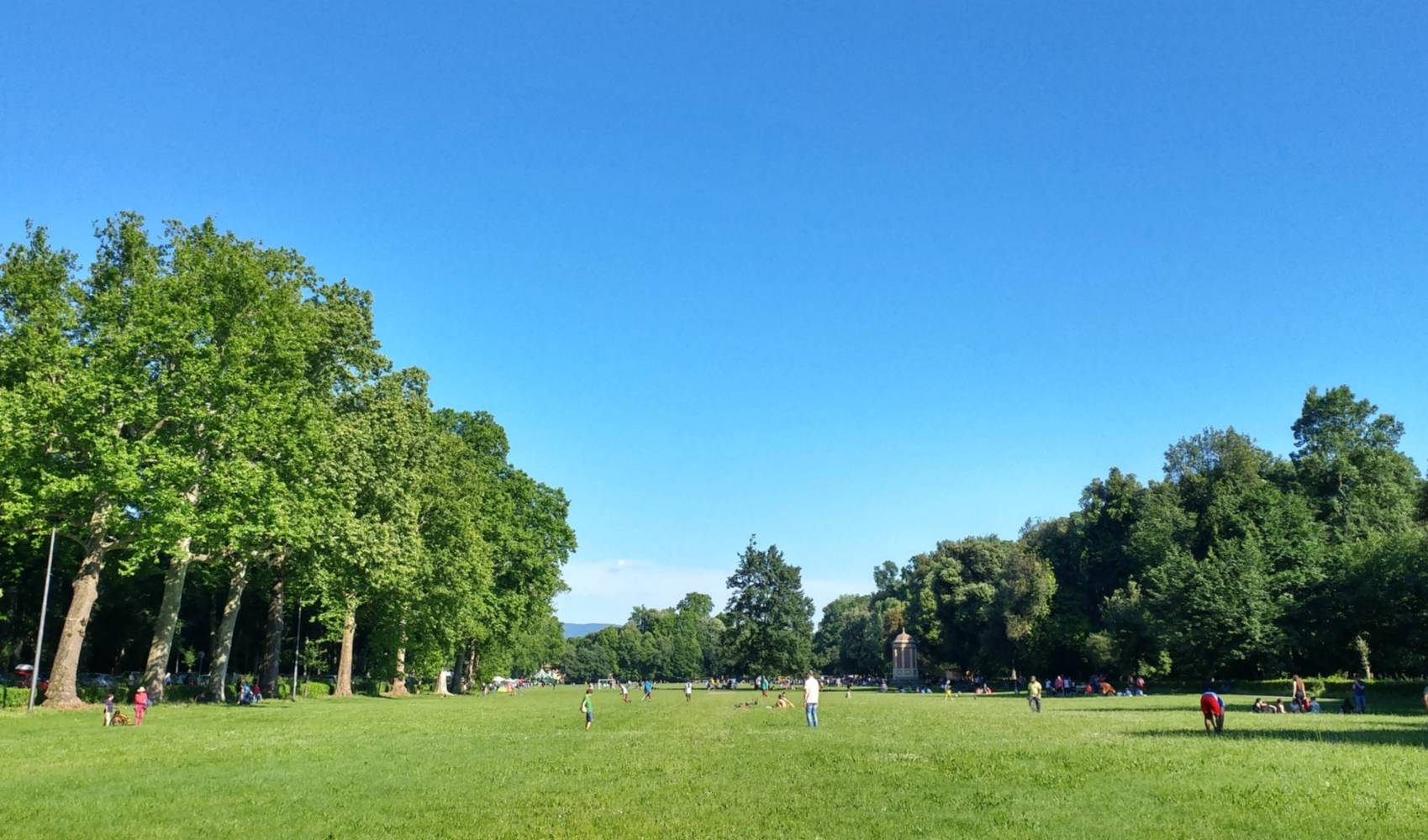 Photo ©Stefano Cannas - Visit Tuscany Social media team
Check out our selection of parks and gardens in Florence that are free to the public
Free parks and gardens in Florence
When you think about parks and gardens in Florence you probably think about the splendid Boboli Gardens, one of the symbols of the renowned Giardini all'Italiana (that is, Italian Gardens). Of course that is a must-see attraction, yet Florence can boast about many other noteworthy green areas that sometimes tourists may miss when staying in the city.
Here is a list of some of the parks and gardens in Florence that are free to the public.
Located on the right side of the Arno river, the "Cascine" are the greatest public park in Florence. Named after the cowsheds/farmsteads that stood in the area centuries ago, the park was in fact a farming and hunting manor owned by Alessandro and Cosimo I de' Medici in the sixteenth century. Progressively transformed into an urban park, it has been open to the public since the Napoleonic era. Ever since, with its meadows, woods and boulevards, the park has been the green heart of Florence.
It is today the perfect place for sports or picnics and it periodically hosts cultural events.
Main entrance: Piazza Vittorio Veneto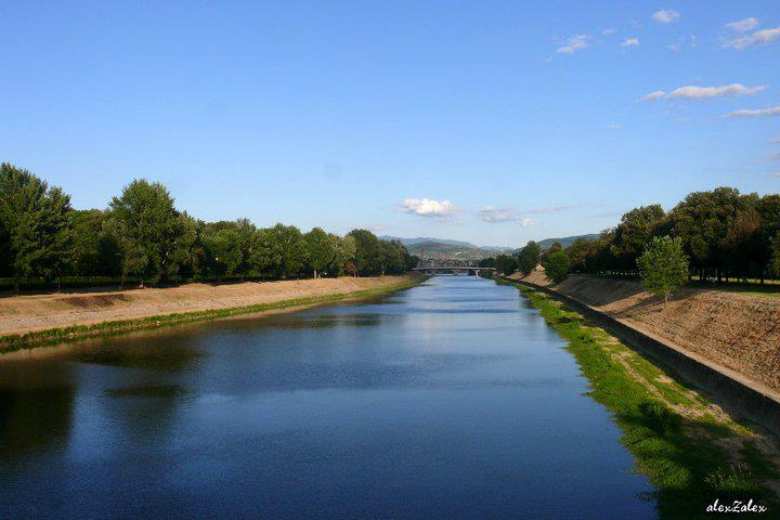 Giardino dell'Orticultura
It was set up in 1859 as an experimental garden by the Società Toscana dell'Orticultura and provided with a planting ground, vine and apple orchards and rare ornamental plants.
This garden is today open to the public and is characterised by meadows, flowerbeds, areas for children and an amazing view of Florence.
Moreover, it is possible to admire an impressive Tepidarium, designed by the engineer and architect Giacomo Roster in 1880.
Twice a year, on the last days of April and on the first weekend of October, the Giardino hosts an Exhibition-Market of Flower and Plants.
Entrance: Via Vittorio Emanuele II, 4 or Via Bolognese 17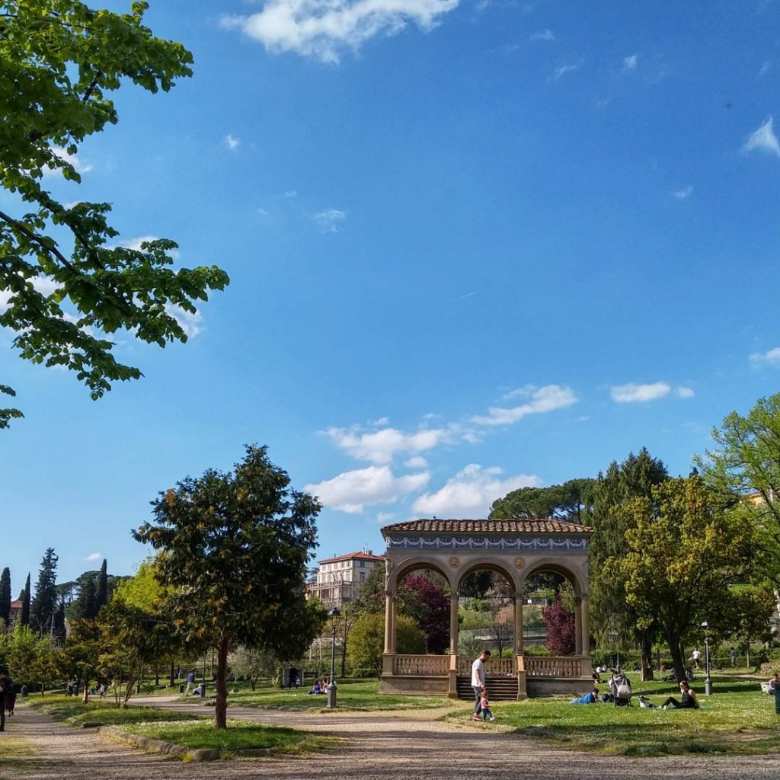 This peculiar and quiet terraced garden, situated on a hillside just a few steps away from Piazzale Michelangelo, offers another magnificent view of Florence and it is a beautiful place to relax.
It hosts a vast assortment of roses and many other types of plants and, since 2011, visitors can also admire a permanent exhibit of sculptures by the Belgian artist Jean-Michel Folon.
Entrances: Viale Giuseppe Poggi, 2 or Viale Galileo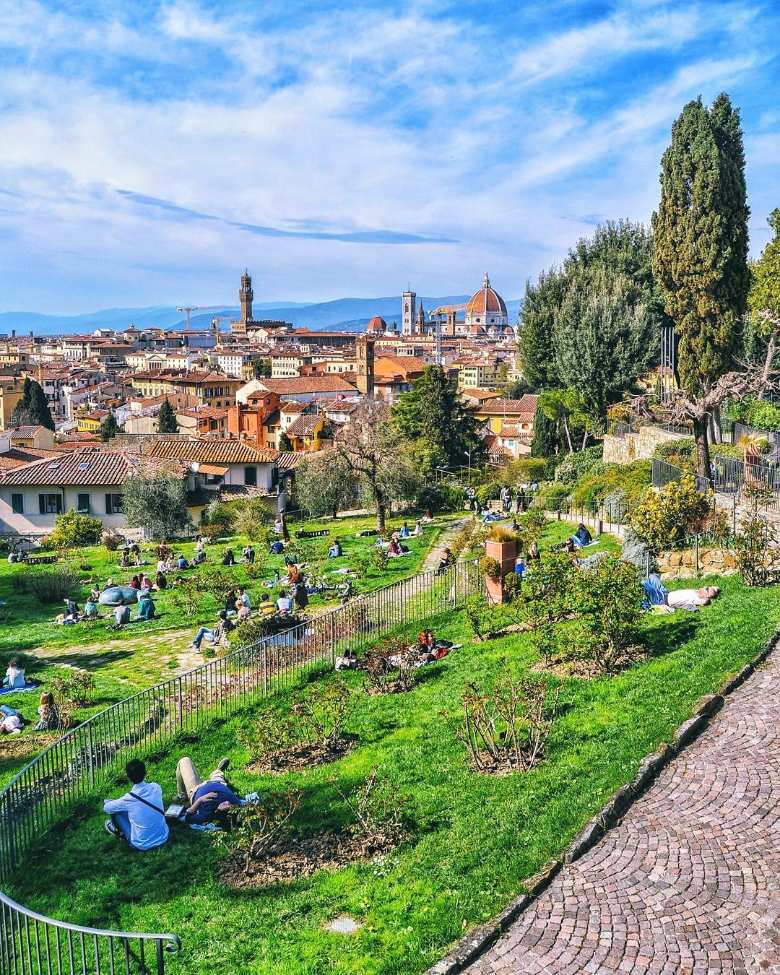 Parco di Villa il Ventaglio
One of the places in Florence that is less known by tourists (and also by Florentines), this park is located on one of the hills in the northeastern area of the city.
Dating back to the sixteenth century, the park was restructured by the renowned architect Giuseppe Poggi around 1850 and given the features of an English garden, with a little pond, grass lawn, woods and a network of trails that go up to the top of the hill.
Entrance: Via Aldini 12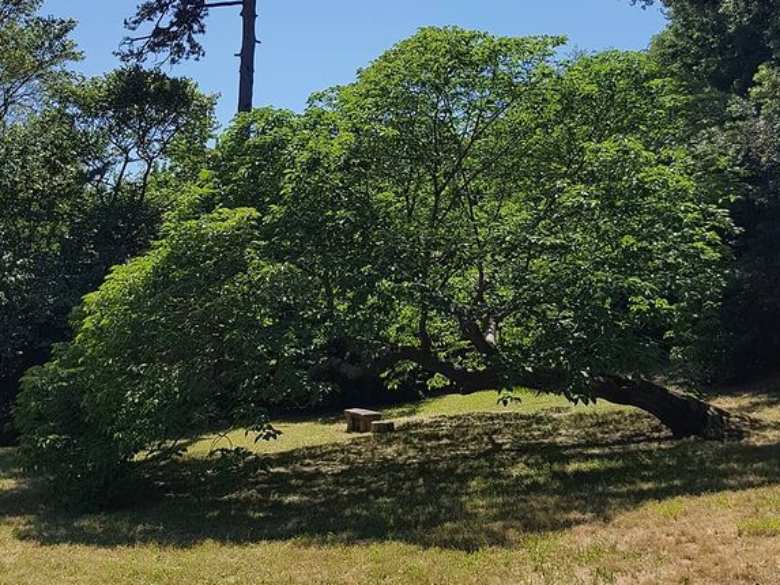 Giardini dell'Anconella and Parco dell'Albereta
On the left side of the Arno, the contiguous Giardini dell'Anconella and Parco dell'Albereta represent the second largest green space in Florence after the Cascine and extend from Ponte di Varlungo to Ponte Giovanni da Verrazzano.
As well as the Cascine, it is well recommended for sports or picnics and it also is home to cultural events.
Main entrances: Via Villamagna or Piazza Ravenna
Parco di Villa Fabbricotti, Giardino Baden Powell and Giardino del Museo Stibbert
These three adjoining parks take up a vast green area in the north of Florence.
The Villa Fabbricotti has a monumental entrance and a beautiful villa in the middle. The natural environment, which consists of a wide assortment of (very old) trees, is embellished with temples, marble statues, and stone basins.
The Giardino Baden Powell, named after the founder of the Scouting, is characterized by a cosy children area and picnic tables.
The Museo Stibbert Garden, which surrounds the museum, is a very interesting place thanks to its esoteric traits, culminating in a small Egyptian temple that faces an artificial pond.
Entrance Parco di Villa Fabbricotti: Via Vittorio Emanuele II, 24
Entrance Giardino Baden Powell: from Parco di Villa Fabbricotti or next to the entrance of the Museo Stibbert Garden
Entrance Giardino del Museo Stibbert: Via Stibbert, 26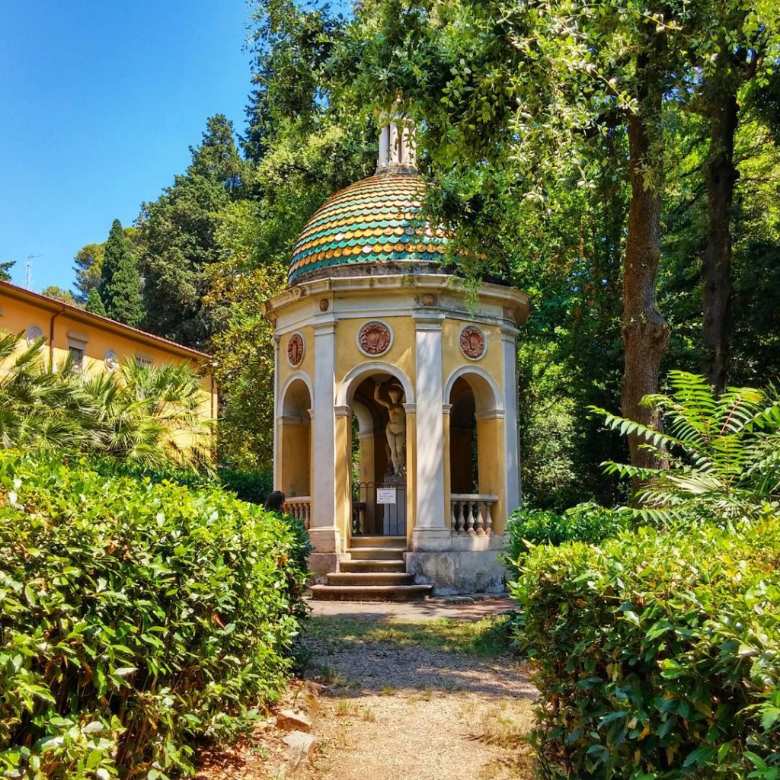 Giardino di Villa Strozzi a.k.a. Il Boschetto
Dating back to the sixteenth century, the garden of Villa Strozzi is another historic Florentine park. It's a place for both children and grown ups, with a playground, sport equipments and also a dog area.
Moreover, completely surrounded by greenery, you will also appreciate a beautiful Limonaia (that is, a greenhouse) that nowadays hosts many cultural events (especially in the summer).
Entrance: Via Pisana 77, Via di Soffiano or Via Monte Uliveto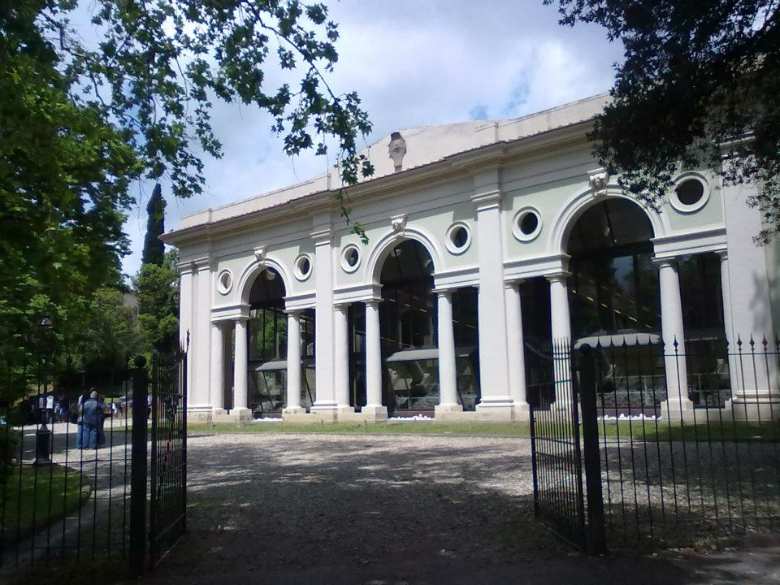 A wide green area quite far from the centre of Florence, located in the area called L'Isolotto, this park has a vast children area, a skating ring and it hosts many cultural events.
Entrance: Via delle Torri, 23 or Via Canova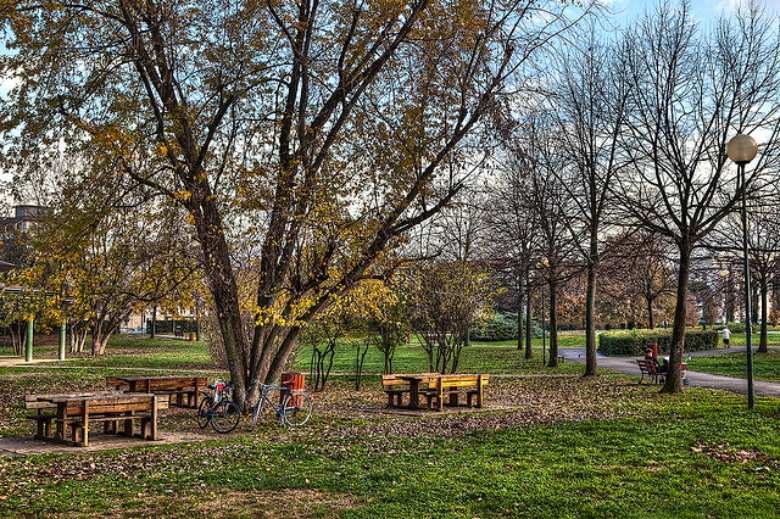 Owned by the "Società Italiana dell'Iris", this garden is attended by passion-driven cultivators of the Iris, which represents the symbol of Florence since 1251.
It is open to the public only in occasion of the flowering time, usually from April 25th to May 25th.
Entrance: at the corner between Viale dei Colli and Piazzale Michelangelo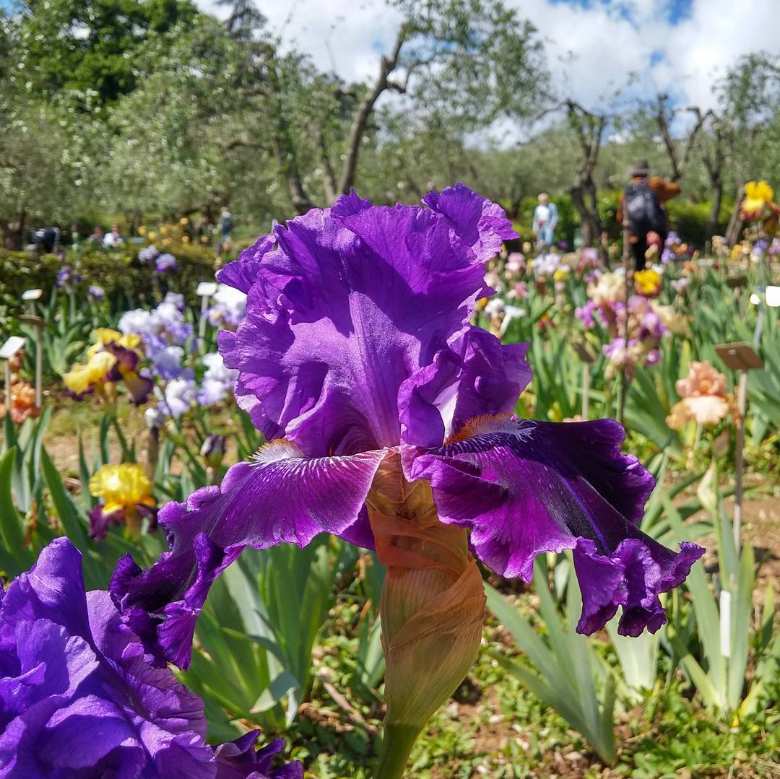 You might also be interested in
nature_people
Learn more
Outdoors
Tuscany is not only the region of art towns and hamlets: there's another face of Tuscany that is genuine and wild, waiting for you to discover and
continue...