Take a journey to discover Brunelleschi, Donatello, Masaccio and many other artists
Art in Tuscany, the birthplace of Renaissance
The Renaissance age in Tuscany coincides with the apogee of Florentine power and with the establishment of the Medici family, whose patronage is among the fundamental factors of the extraordinary blossoming of culture and the figurative arts. The progress of Humanism, the revaluation of the central figure of man, in thought and praxis, will determine a revolution on the creative, architectural, sculptural and pictorial sides.
The study of the visual proportions and harmonies, the geometric approach towards the classical beauty standard, in response to the prevailing gothic style, lead to a new dimension, forewarning a deep change both on the Italian and the European scenario.
You might also be interested in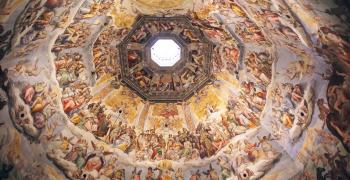 Learn more
Art and Culture
Tuscany is the cradle of the Renaissance and known all over the world for its immense artistic and cultural heritage.
continue...