natureNaturalistic attractions
Horticulture Garden in Florence
An oasis of scents and colours for both nature and science enthusiasts
In 1852, as gardening was becoming a widespread practice and art, the Accademia dei Georgofili created a commission to create a horticultural society in Tuscany, leading to the foundation of the Botanical Garden, also known as the Experimental Garden. It officially opened in 1859, when the commission was given a plot of land outside Porta San Gallo, owned by the Marquis and Marchioness Ludovico Ginori Lisci and Marianna Venturi.
After three years of construction, the commission began using the land as an experimental garden, building a dibble for planting vines and tomatoes, as well as other rare and decorative plants and flowers. The garden was completely restructured in 1876 with the aim of being able to hold exhibitions and events in the future.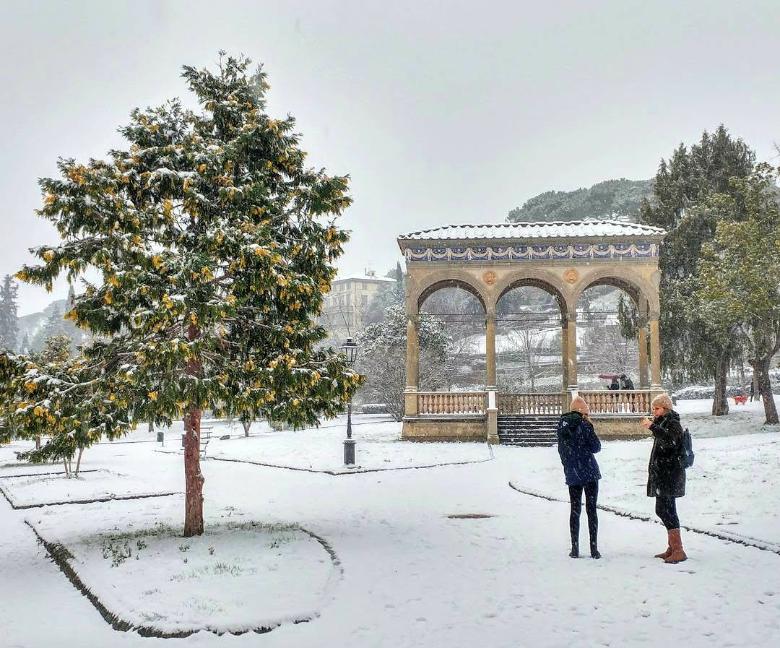 In 1880, the Federazione Orticola Italiana (Italian Federation for Horticulture Sciences) organized the first National Exhibition in Florence, and authorities at the botanical garden wanted to complete the garden with a big tepidarium, the largest in Italy. Head of the project was the architect and engineer Giacomo Roster and it was built by the Officina Michelucci firm from Pistoia. In 1887, the garden was enhanced with a café and restaurant, as well as a second greenhouse, which was taken from Villa Demidoff in San Donato. In 1911, the gardens were home to another important event: celebrations for the 50th anniversary of Italian Unification. For the occasion, the garden underwent many changes, including the construction of the Loggetta Bondi, overseen by the Manifattura di Signa.
Starting around WWI, the garden and the Società Toscana d'Orticoltura (Horticulture Society of Tuscany) experienced a period of decline, and in 1930, the botanical garden was bought by the city, after which it was made public. Roster's large tepidarium had long been abandoned, so the city restored it between 1933 and 1936. Sadly, the structure was damaged during WWII and had to be restored again after the war.
Florence
An astonishing city of art, fashion and tradition
If you are visiting Tuscany you cannot miss Florence. The Renaissance city is a treasure trove of art with an astonishing contemporary vibe. Beyond the extraordinary artistic heritage, a testimony to its centuries of civilization, the best way to enjoy Florence is to stroll along the riverside avenues at sunset, or to get lost among the city's myriad alleyways of the bohemian Oltrarno or the ...
Morekeyboard_backspace
You might also be interested in