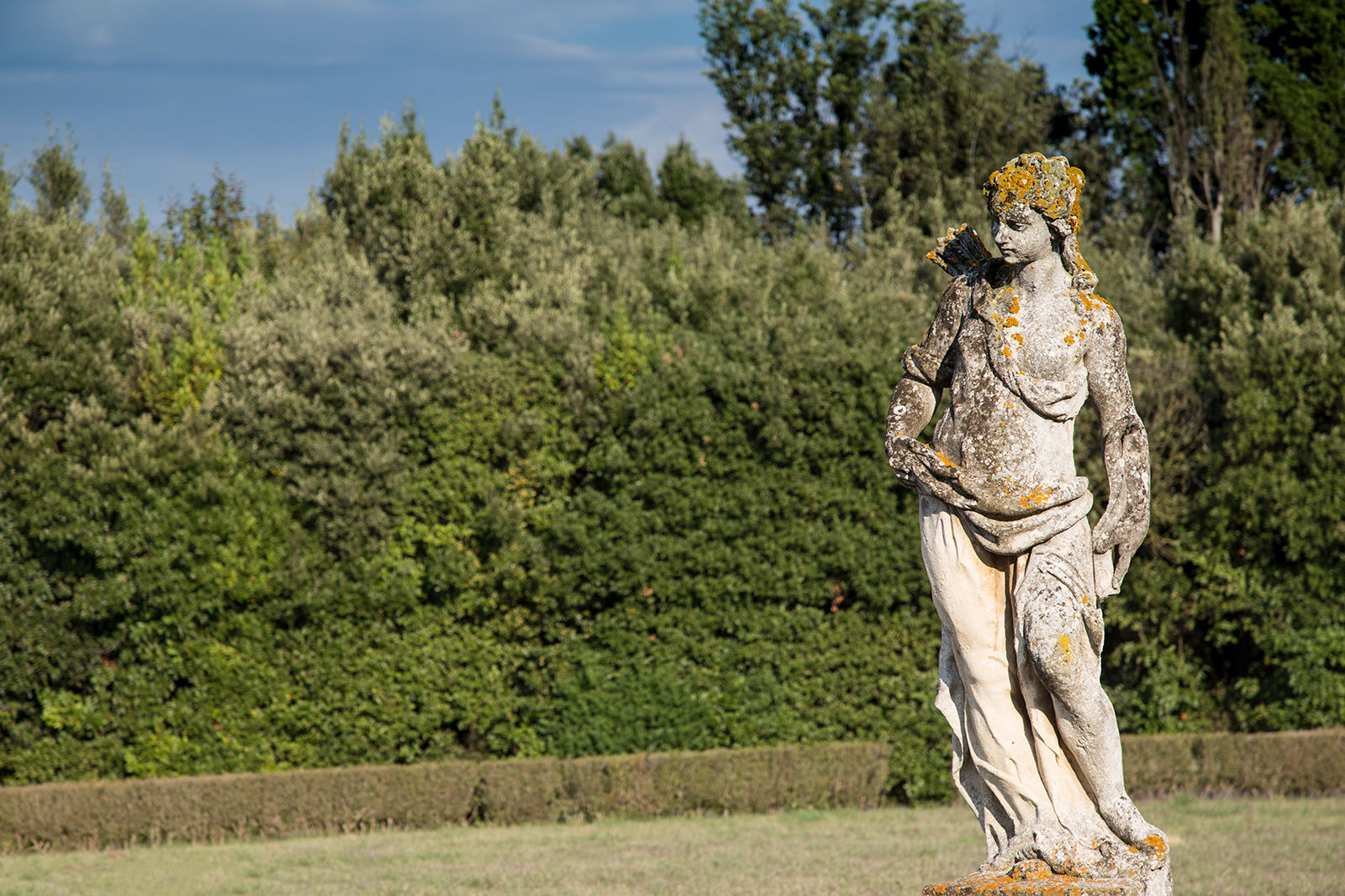 Photo ©Comune di Lastra a Signa
account_balanceMuseums
Enrico Caruso Museum in Villa Bellosguardo
A museum in Lastra a Signa devoted to the great tenor
The Enrico Caruso Museum is located in Lastra a Signa in Villa Bellosguardo, also known as Villa Caruso on account of the fact that in 1906 it was bought by the tenor himself, who loved the peace and beauty of this corner of the countryside. His dedicated museum collects antiques, period photographs, personal possessions and stage costumes donated by the Centro Studi Carusiani. It also has a collection of old recordings of Carusi, and an interactive route through which you can listen to the tenor's voice.
One can visit not only the villa but also the monumental park of Bellosguardo, which began in the 16th century under the abbot Alessandro Pucci, who restructured one of his own family's old properties with the aim of creating a paradisal environment.
The park, built to a design by Trebolo, contains sculptures of exotic animals, who share the space with a large number of living creatures. The heirs of Abbot Pucci transformed Bellosguardo into a baroque villa with additional sculptures, works by artists such as Andreozzi and Franchi, and also built a farm.
When he bought the villa, Caruso commissioned the architect Sabatini and various local artisans to make some radical structural interventions. The body of the villa was joined to that of the farmhouse by way of a long portico, which sheltered a billiards room and an elegant chapel. The garden was enriched by new sculptures by Giuseppe Santelli, along with other scenographic elements that helped the villa achieve its greatest splendour.
Info: museoenricocaruso.it
Lastra a Signa
One surprise after another along the Arno, a stone's throw from Florence
The territory around Lastra a Signa has the power to amaze you, revealing itself not all at once but slowly, one step at a time, as you discover all the villages, parish churches and nature trails in this area not far from Florence. The views from Lastra a Signa brought the A to the arias of the great tenor Enrico Caruso, who chose to make Villa Bellosguardo his home. ...
Morekeyboard_backspace