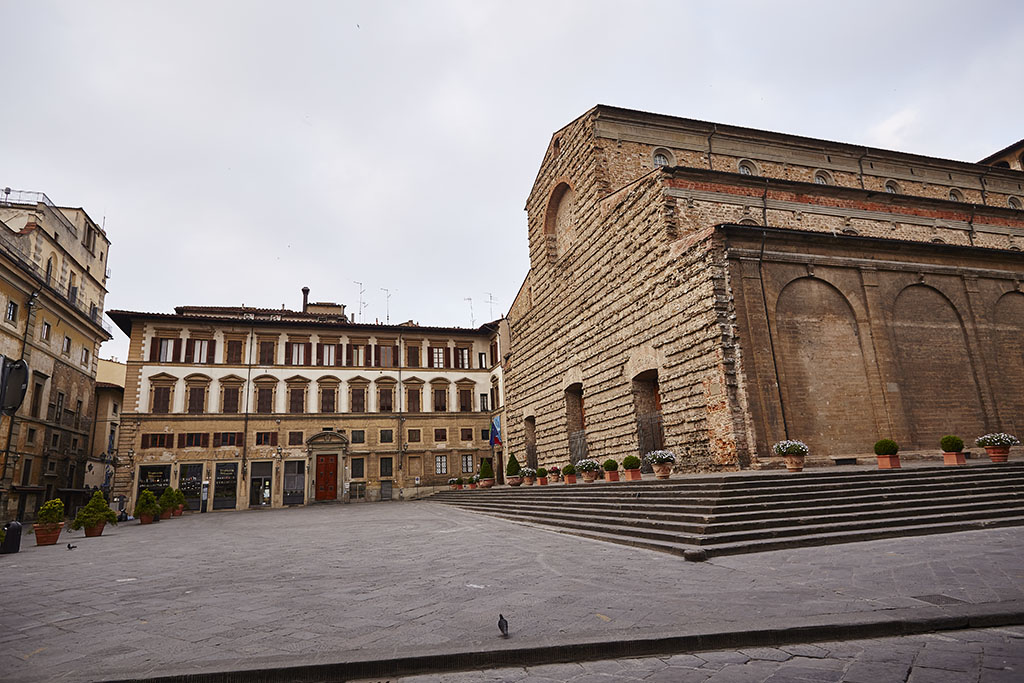 Photo ©Museo Galileo - Marco Berni
account_balanceMuseums
The Medici Chapels
Florence's Medici mausoleum, home to Michelangelo's spectacular sculptures
The Medici Chapels are the magnificent Medici mausoleum in Florence, part of the basilica of San Lorenzo, widely considered the family's official church. It earned the family's favor when they resided in the nearby Palazzo Medici Riccardi.

The two parts of the complex open for visits are the New Sacristy, designed by Michelangelo, and the 17th century Chapel of the Princes, where the grand dukes of Tuscany are buried.
The project of planning a grand family funerary monument in San Lorenzo first took flight in 1520, when Michelangelo undertook the construction of the New Sacristy at the behest of Cardinal Giulio de' Medici, the future Pope Clement VII, who wanted to honor some of his family's most illustrious members.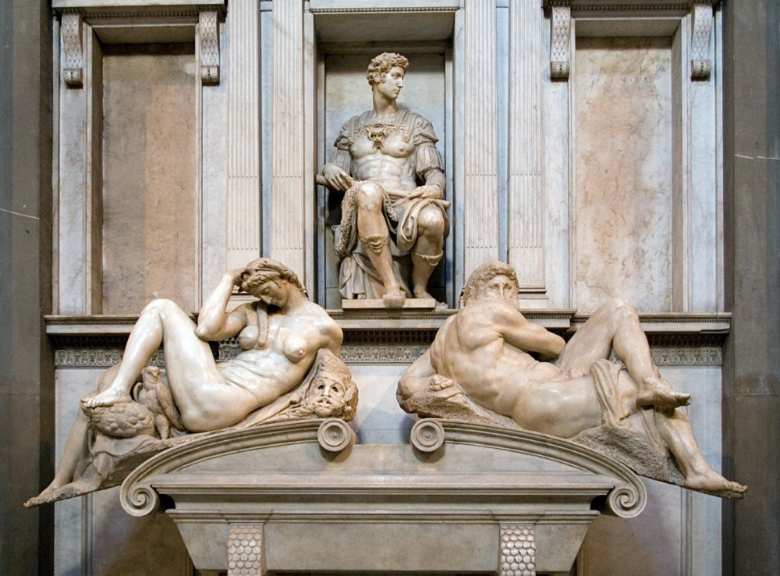 Michelangelo worked on the funerary monuments dedicated to Giuliano de' Medici, duke of Nemours, and his nephew Lorenzo de' Medici, duke of Urbino, sculpting three incredible sculptures for each: the Allegories of Time, spread out above the tombs, and portraits of the Dukes. Sculptures representing Day and Night are found on Giuliano's tomb, while Dawn and Dusk are on Giuliano's. In the center of the chapel is an additional Michelangelo sculpture known as the Medici Madonna, depicting the Virgin Mary holding Jesus. Both Lorenzo il Magnifico and his brother Giuliano de' Medici are buried under the altar, but Michelangelo did not have enough time to complete tombs for them.

The sumptuous Chapel of the Princes, built between 1604 and 1640 by the architect Matteo Nigetti, following a plan by Don Giovanni de' Medici, was intended to highlight the Medici dynasty's prestige and status on the Tuscan throne—just look to its grand dome and interior, lavishly decorated with precious marbles. The octagonal room, built to house the grand dukes' remains, is covered nearly wall to wall in pietre dure (precious stone) and marble, with grand sarcophagi complete with bronze statues within their niches.
Florence
A stunning city where you will lose yourself in the art, history, fashion and traditions of Tuscany
No one plans a visit to Tuscany without planning a visit to Florence: the city of the lily is a treasure trove of artistic treasures and the centre of a fervent vitality. Aside from its exceptional heritage of art, bearing witness to its centuries of civilisation, Florence can be enjoyed in so many ways: promenading along the enchanting riverbanks at sunset, entering the bohemian alleys of ...
Morekeyboard_backspace