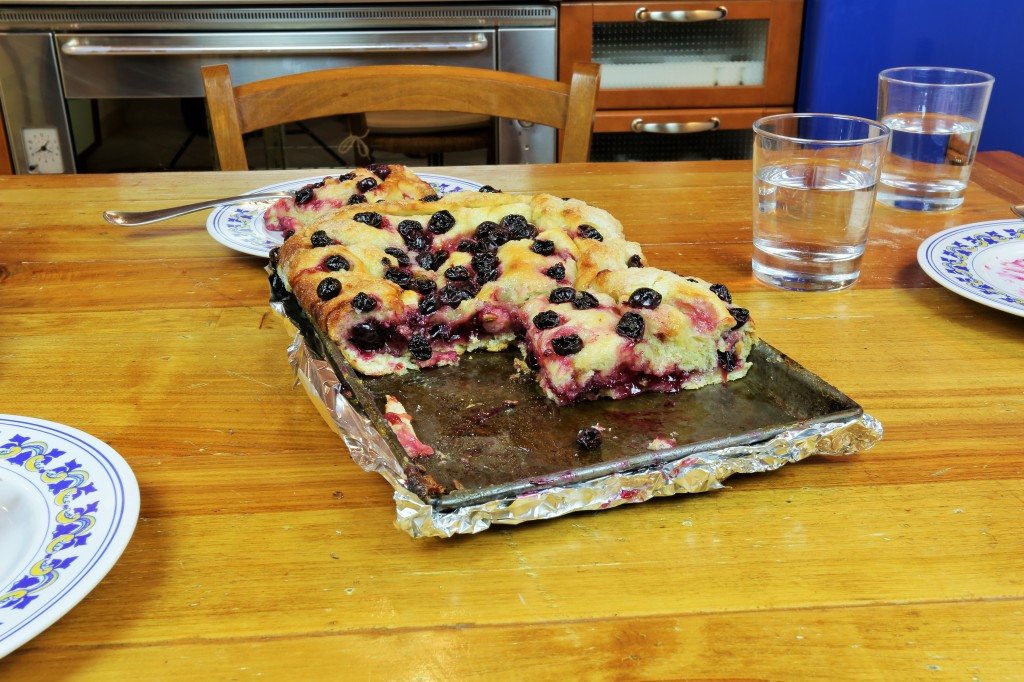 Photo ©Maria Cristina Nicoletti
Desserts
Schiacciata con l'Uva Recipe
This flat bread known as schiacciata is usually sold salty. We eat it at lunch filled like a sandwich and more generally as a salty snack-break. In early Autumn bakeries prepare it using grapes from the harvest. It is oven baked, filled with grapes and delicious.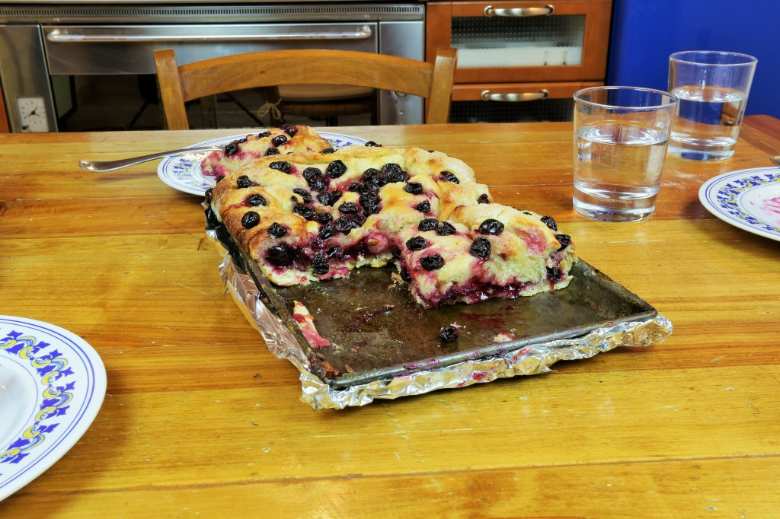 450 gr. flour
200 gr. sugar
brewer's yeast
1 kg red (wine, preferably cannaiolo) grapes
extra-virgin olive oil
salt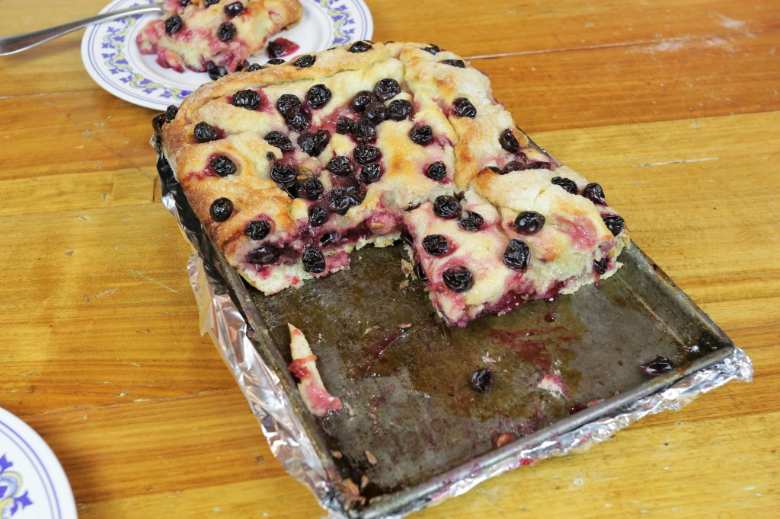 Knead the flour with water, adding 15g of yeast diluted in water and a tablespoon of olive oil. Knead for about 15 minutes and then leave it to rest for at least one hour.
Grease a shallow, broad baking tin with oil and lay half of the dough in it. Lay two thirds of the grapes (previously washed and well rinsed) on top and sprinkle with 3-4 spoonfuls of sugar. Cover this with the remaining dough and then press in the remaining grapes on top, and again sprinkle with sugar.
Drizzle with oil.
Allow to rise for ¾ of an hour and bake in a preheated oven at 200°C for 30 minutes.
See also: Judy Witts Francini Schiacciata con l'uva video recipe by Maria Cristina Nicoletti
You might also be interested in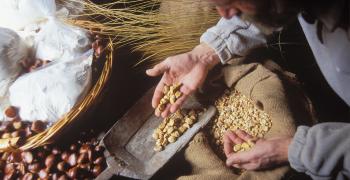 Learn more
Food and Wine
Olive oil, wine, truffle and other culinary delights make up the excellence of Tuscan gastronomy.
continue...