account_balanceMuseums
"Last Supper" of Santo Spirito and the Fondazione Salvatore Romano
A large fresco and a collection of sculptures in the old Augustinian refectory
Next to the church of Santo Spirito in Florence, one can enter the centuries-old Augustinian refectory, a large hall which is one of the oldest parts of the adjacent 14th-century monastery that contains the vast fresco of the Last Supper.
The large fresco is located on the back wall and, in the most classic tradition of the 14th century, represents a Last Supper dominated by a Crucifixion. It was probably carried out by Andrea Orcagna between 1360 and 1365. Unfortunately, the "Last Supper" today has suffered a lot of deterioration: only two of the apostles are preserved and only the Cross above them that is surrounded by angels and the crowd of the people.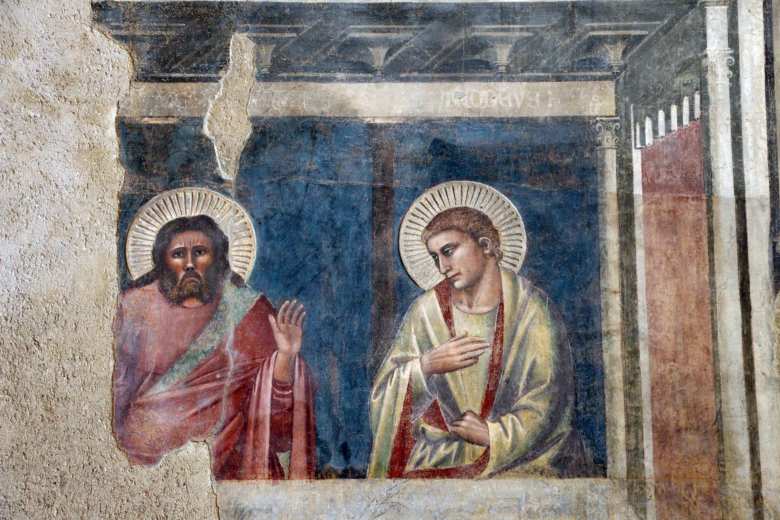 Inside the same room, there is also a small museum where it is possible to admire the collection of Fondazione Salvatore Romano sculptures, donated by the antiquarian who gives it its name. The pieces on display include a Madonna and Child by Jacopo della Quercia, bas-reliefs attributed to Donatello and marble sculptures by Tino da Camaino.
Florence
A stunning city where you will lose yourself in the art, history, fashion and traditions of Tuscany
No one plans a visit to Tuscany without planning a visit to Florence: the city of the lily is a treasure trove of artistic treasures and the centre of a fervent vitality. Aside from its exceptional heritage of art, bearing witness to its centuries of civilisation, Florence can be enjoyed in so many ways: promenading along the enchanting riverbanks at sunset, entering the bohemian alleys of ...
Morekeyboard_backspace