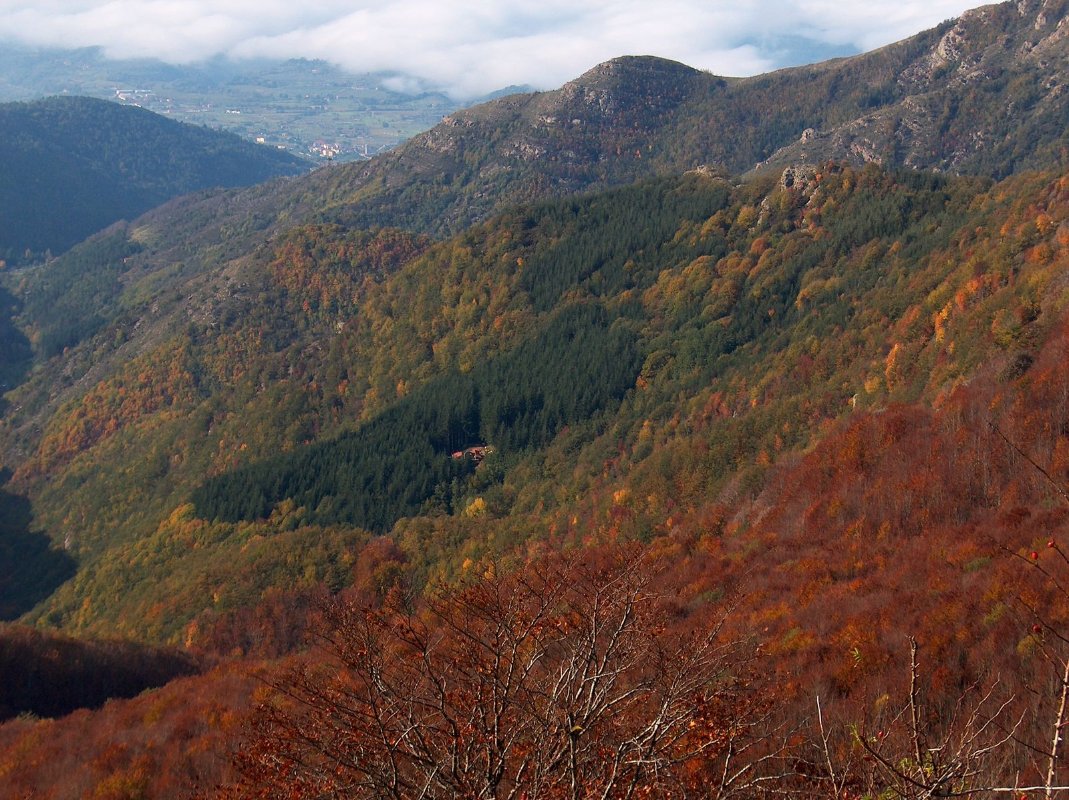 natureNaturalistic attractions
Vallombrosa Forest
Cared for and beloved for centuries by monks, the forest is home to some of the tallest trees in Italy
The Vallombrosa Forest is one of the most famous greenery spaces in Italy. When monks settled in Vallombrosa in the 11th century, forests of silver firs and beech trees already existed. Caring for the forest was one of the abbots' concerns, who pulled the resources necessary for life at the Abbey from the woods and from breeding sheep. The long trunks of the firs were an important asset and for centuries they were used in the construction and renovation of Florentine palaces, and so the monks did all they could to extend and look after of the growth of the fir woods.
After the foundation of the Kingdom of Italy, the forest became property of the State, and in 1977, it became a Biogenetic Nature Reserve. Visitors to this area can observe some of the tallest trees in Italy, like a silver fir that stands at over 60 meters tall. Every year, the Vallombrosa Forest is visited by thousands of tourists, as well as students from the Department of Forestry at the University of Florence, who has an educational site in Vallombrosa.
The forest extends over 1,279 hectares and ranges from 450 and 1,450 metres above sea level. The most common species, in addition to silver firs, are beech trees (widespread in higher elevations), black pines and Douglas firs. Chestnut trees, oaks, maples and hornbeams grow at lower altitudes.
Reggello
Villas, castles and the Vallombrosa Abbey
Reggello is at an altitude of 390m and has a population of around 14 thousand inhabitants. There are many villas and castles nearby. The area is famous for the Vallombrosa Abbey and the Olive Oil exhibition that is held there. Reggello was home to one of the oldest known Etruscan settlements, probably chosen for its position on an old road that connected Fiesole and Arezzo. ...
Morekeyboard_backspace
You might also be interested in