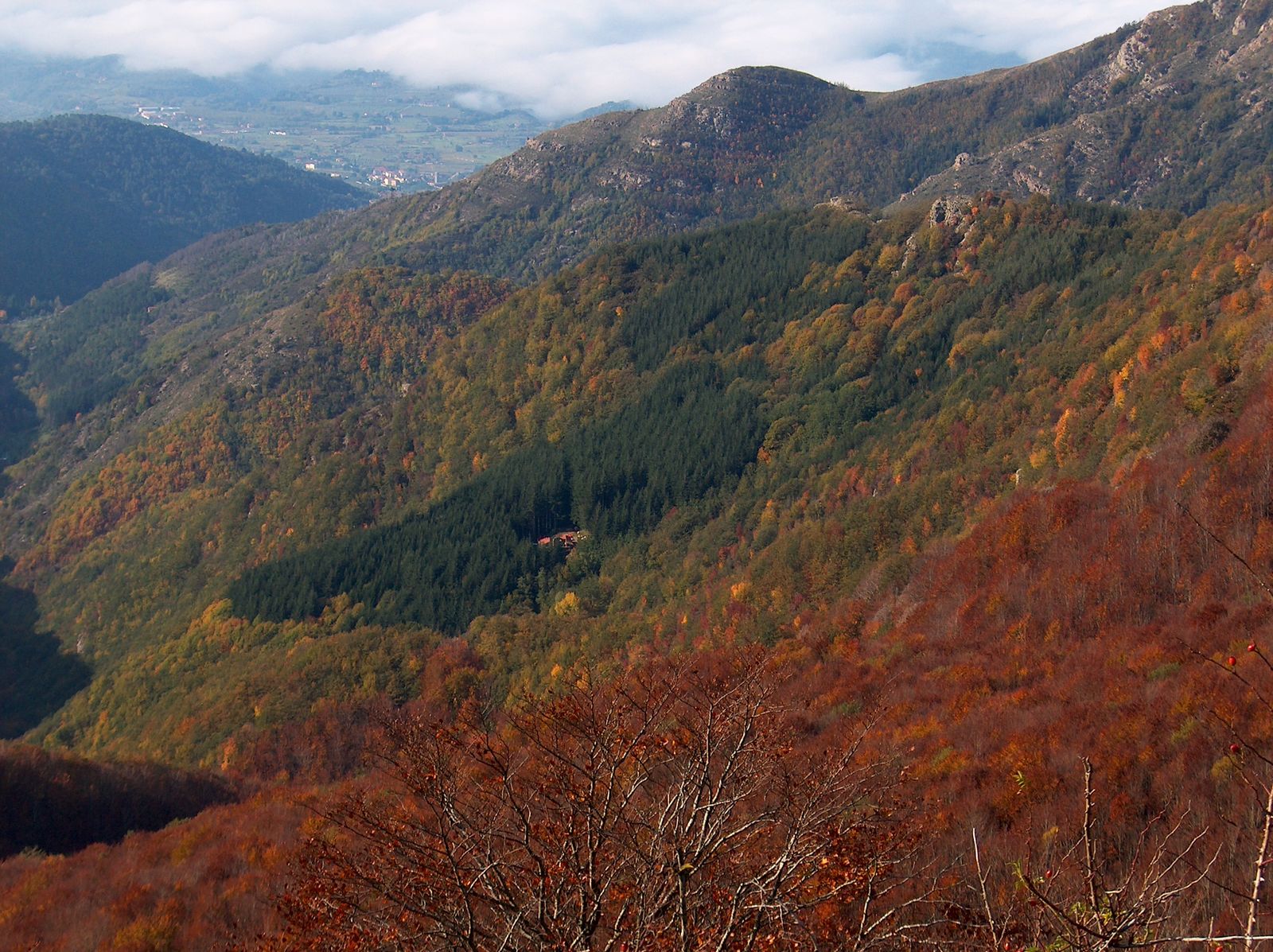 natureNaturalistic attractions
Vallombrosa Forest
Cared for and beloved for centuries by monks, the forest is home to some of the tallest trees in Italy
The Vallombrosa Forest is one of the most famous greenery spaces in Italy. When monks settled in Vallombrosa in the 11th century, forests of silver firs and beech trees already existed. Caring for the forest was one of the abbots' concerns, who pulled the resources necessary for life at the Abbey from the woods and from breeding sheep. The long trunks of the firs were an important asset and for centuries they were used in the construction and renovation of Florentine palaces, and so the monks did all they could to extend and look after of the growth of the fir woods.
After the foundation of the Kingdom of Italy, the forest became property of the State, and in 1977, it became a Biogenetic Nature Reserve. Visitors to this area can observe the tallest tree in Italy, a 62.45-meter tall Douglas fir called "The Italian Tree King." Another fir, a short distance from the first one, claims second place. Both can be reached via a forest trail.
Every year, the Vallombrosa Forest is visited by thousands of tourists, as well as students from the Department of Forestry at the University of Florence, who has an educational site in Vallombrosa.
The forest extends over 1,279 hectares and ranges from 450 and 1,450 metres above sea level. The most common species, in addition to silver firs, are beech trees (widespread in higher elevations), black pines and Douglas firs. Chestnut trees, oaks, maples and hornbeams grow at lower altitudes.
The Reserve is also home to one of the most famous Experimental Arboretums in Europe, where more than 3000 specimens of over 1000 botanical entities, belonging to 85 genera and coming from different parts of the world, live together. During the summer months, the Arboretums can be visited thanks to Carabinieri Department for Biodiversity of Vallombrosa.
Reggello
In the Vallombrosa woods among abbeys and incredible castles
Reggello is one of the cool and shaded towns closest to Florence; loved by Florentines who are looking for a little relief from the city during the summer months, it's also a perfect day trip. The town of Reggello as we know it today was probably once called Castelnuovo della pieve di Cascia, due to two imperial papal bulls in 1103 and 1134 and which was distinguished from the Castelvecchio ...
Morekeyboard_backspace