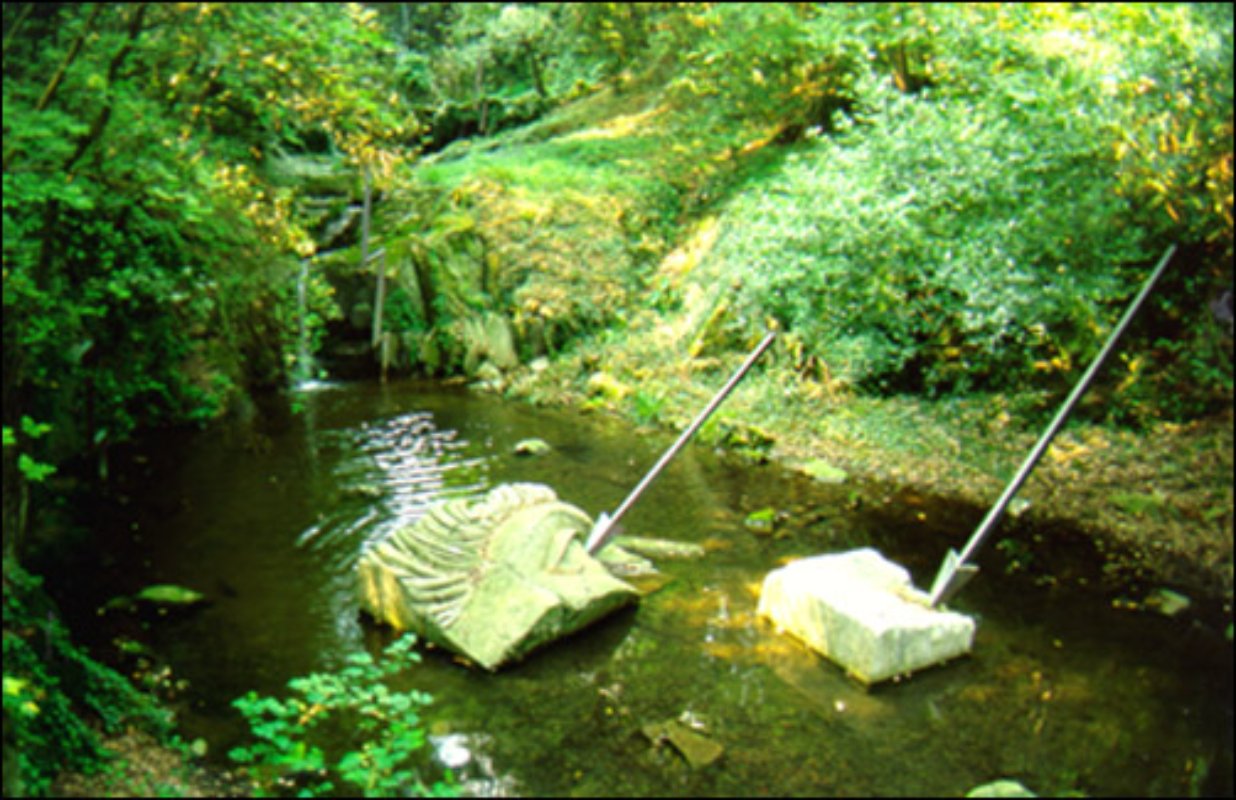 Contemporary art sites in Tuscany
An itinerary dedicated to contemporary art
A contemporary art itinerary can be organised from Prato, including the 13th century city walls and historical town centre. The garden inside the Luigi Pecci Contemporary Art Centre along with various other important urban centres contain the works of different international artists who worked together in the1970's. The whole collection forms an open air contemporary sculptural itinerary, merging into the surrounding urban area. Seano di Carmignano, in the Prato province, hosts the Parco Museo Quinto Martini (with free entrance). The park was built in 1988 with a large collection of bronze works made (from 1931 to 1988) and donated by the artist Quinto Martini to Seano. This public park was carefully pre-arranged by the artist before allocating his sculptures. They represent daily aspects of rural life, thus were placed outside. A girl chasing a goose can be see, an innkeeper waits for a client, a woman peeping onto the street from behind a door.

A visit to the Fattoria di Celle Via Montalese 7/A, Santomato (Pistoia) can only be done with a tour guide after written request, no entrance fee. A visit to Celle is a unique experience capable of expressing the often illusive aspects of contemporary art. Situated on the Santomato hills, the Baroque villa is surrounded by an impressive Italian garden. This 19th century park designed by the architect Giovanni Gambini, includes an aviary, teahouse and lake complete with waterfall. The Chianti Sculpture Park can be found on the road going towards Pievasciata (Siena). Open from April to September from 10.00am to dusk; from October to March only by appointment. Closed Monday entrance fee charged. The park was opened in 2003, all the works are allocated in a circular plot, crossing an oak wood. The itinerary begins with the owner's house-gallery opposite the park entrance – even the ticket office is a work of art. The circular itinerary ends with the Japanese artist Kei Nakamura's 'Casa del Bosco'.
I
n the wood surrounding the Chiusino (Siena) Osho Misto centre the 'dream forest' can be found with its towers, temples squares made with irregular stonework or by simply overlapping stones. Deva Manfredo's architectual sculptures are instead created in miniature seemingly antique they could quite easily pass as childrens' toys.

You might also be interested in