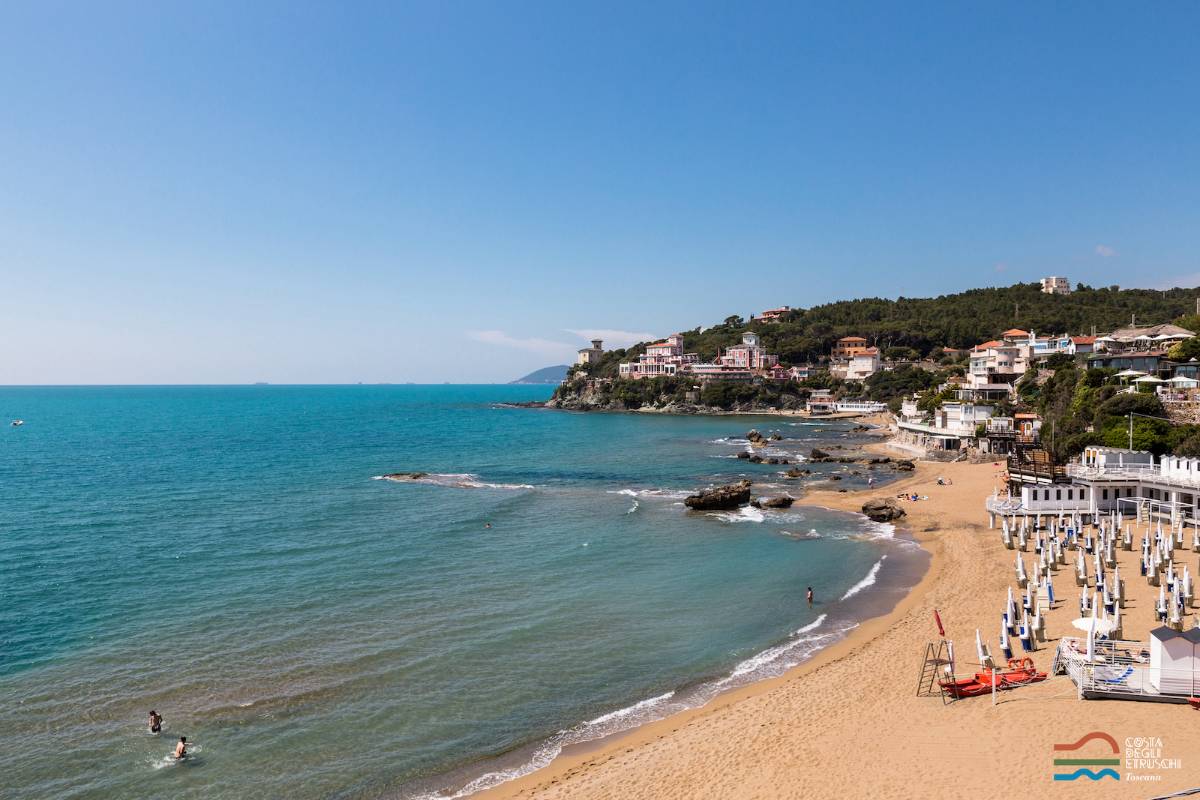 Photo ©Ambito Costa degli Etruschi
A walk taking in the sea, culture and cinema: discovering the Pasquini Castle and Quercetano Bay
Promenade in Rosignano Solvay: from Cala de 'Medici to Castiglioncello
Take this walk along the seafront of Rosignano Solvay. Start from Marina Cala De 'Medici, one of the most avant-garde tourist ports in Tuscany, heading to the well-known seaside resort of Castiglioncello that's famous for its beaches, Quercetano Bay and the Pasquini Castle.
From Marina Cala De 'Medici to Castiglioncello
The route begins in Rosignano Solvay, known above all to boaters for the tourist port of Marina Cala De 'Medici.
From the marina, you can walk along a flat path that runs along the beaches for about twenty minutes, until you reach Castiglioncello with its cliffs overlooking the sea, sheltered coves and bays, and shady pine forest that has inspired many artists over the years. It was here that at the end of the 19th century, the Macchiaioli group was formed; painters who initiated the macchia theory, claiming that forms are created as distinct colour spots by light, juxtaposed with other colour spots.
Castiglioncello has a close link with Italian cinema, not only because Alberto Sordi bought a villa here, but also because it was the set for several films including Il Sorpasso by Dino Risi, La prima cosa bella by Paolo Virzì, Viaggio con Anita by Mario Monicelli and Enrico Caruso, la leggenda di una voce by Giacomo Gentilomo.
Castiglioncello: between sea, cinema and culture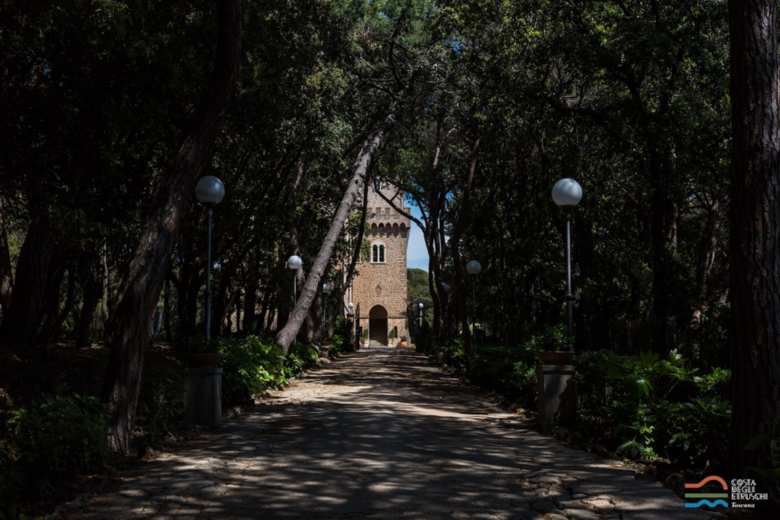 The center of the village of Castiglioncello is dominated by the Pasquini Castle, dating back to 1889. It has a beautiful park built according to the tastes of the time. Heading down from Pasquini Castle towards the sea, you reach Quercetano Bay withone of the most stunning views of the Etruscan Coast. The bay runs from the railway bridge in front of the north of the town, to the Via Aurelia in the east, and Punta Righini in the south in what is the final stretch of the so-called Livorno mountains. It has a wonderful amber-coloured sandy beach that's set between two cliffs. It's the ideal destination to enjoy a sunset on summer evenings.
History lovers should visit the National Archaeological Museum of Castiglioncello near the Bay of Porticciolo, where Etruscan grave goods can be found. On the promontory of Castiglioncello, over 300 Etruscan and Roman tombs have been excavated, dated between the end of the 4th and the beginning of the 1st century BC.
You might also be interested in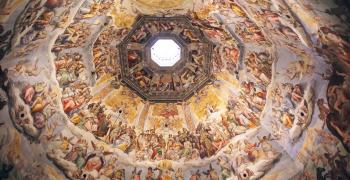 Learn more
Art and Culture
Tuscany is the cradle of the Renaissance and known all over the world for its immense artistic and cultural heritage.
continue...