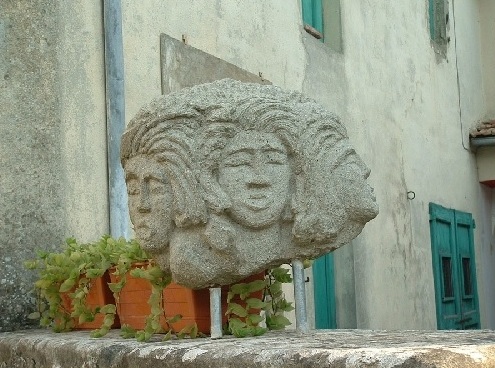 crop_originalArt Parks
Open-air Museum in Luicciana
In the small village, contemporary artworks colour the streets
In Luicciana, a small hamlet of Cantagallo, open-air art is at home. For several years, the town has been transformed into a characteristic open-air museum, a veritable contemporary art complex.
Enriching the streets and piazzas are contemporary works of art much loved by those in the area. It was the inhabitants themselves who wanted to make their town even more beautiful, involving artists from all corners of the country and specialized in every kind of artistic medium: painters, sculptors, graphic artists and ceramists have worked to make Luicciana a colourful destination for art lovers and curious visitors.
Since 1982, the gardens of various houses, and later the building façades and streets have displayed installations of land art, which are tied with the environment that hosts them. The original heart of this special museum can still today be found on the façade of the headquarters of the Misericordia: three frescoes on plaster mixed with marble dust nestled in the niches that imitate the size and purpose of a window. Over time, works were added by artists of the Florentine avant-garde movement of the 1960s and 70s, including Vinicio Berti, Silvio Loffredo and Gualtiero Nativi, as well as masters like Bonnefoit, Burattin, Fertonani and Sebastian-Matta.
Info: comune.cantagallo.po.it
Cantagallo
Discovering pristine woods and majestic trees in Bisenzio Valley
What characterizes Cantagallo more than anything else is its panoramic, woodsy setting, abundant in charm and bursts of beech and chestnut trees. It is also home to classic conifers and mixed, forested stretches, along with more monument-esque examples of trees, too, such as the centuries-old Faggione di Luogomano (a large beech), the crown of which covers an astonishing surface of ...
Morekeyboard_backspace