Unique and wonderful bookshops to discover
3 unusual bookshops in the city of Florence
Exploring a destination means crossing over the boundaries of the known and entering into the unknown. Florence is renowned for its incredible architectural masterpieces and the beauty of its squares, bridges and museums, but in this article I want to take you down a more unfamiliar path of dusty covers and precious books to three of the most unusual bookshops (librerie in Italian) you can find in the city of the Medici. I wish you both happy travels and happy reading.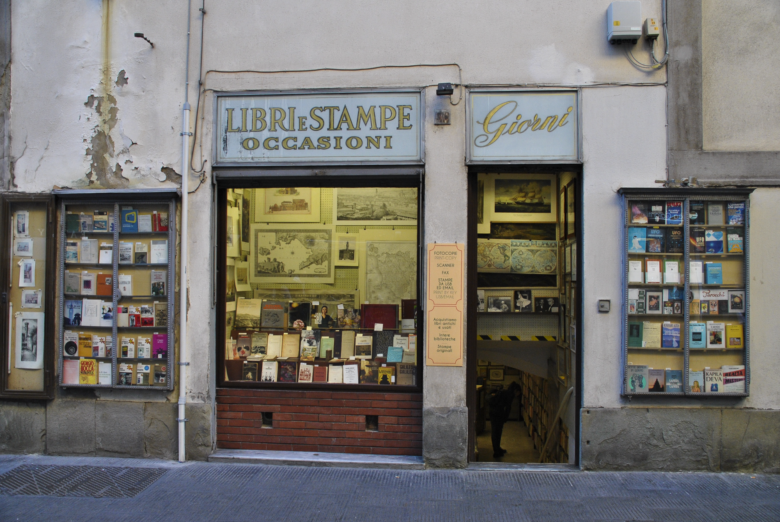 "Near the former convent that once hosted Galileo and which today houses a school bearing his name, there was a bookshop: much more modest and less-frequented than now, which was accessed through dark and difficult stairs ..." [...]
Spadolini's words and the stained-glass window where great classics, antique maps and unusual publications are all mixed invite you to descend with great curiosity down the stairs of the Giorni bookshop. Located a short distance from the Duomo, the historical bookshop, dates back to 1937 and is a full member of the Associazione Esercizi Storici Tradizionali e Tipici Fiorentini. The uniqueness of this bookshop lies in its vast collection of rare and out of print books. Located in the former convent that now houses the Galileo Classical Lyceum, it came to the fore in the fascist period when it seems that texts forbidden by the regime were housed on its shelves. Even today, it challenges the rules and dogmas of the literary market by offering rare books, antique prints and musical scores that attract orchestral conductors of the caliber of Riccardo Muti. There are also retro-style cookbooks, china lithographs of the city of Florence and a careful selection of cinematographic posters that make it a niche place which is very popular with great collectors, keepers of time-worn books and skilled searchers.
Piccola Farmacia Letteraria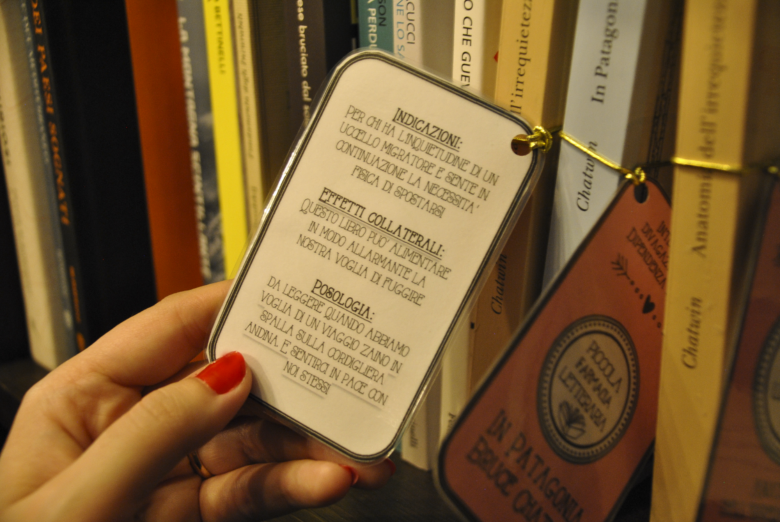 Reading has always been a form of relief or cure from the ills of the world. Here, labels have been added to the books indicating just how they will help you cope with life's problems. Piccola Farmacia Letteraria is a gem just waiting to be discovered. Opened recently in via di Ripoli 7R, its uniqueness lies in its selling books as medicines. Labels are attached which detail quantity, directions and side effects, certainly not what you would expect. Personally, I had a great time reading the "treatment instructions" for new titles and also for books I had already read. The owner's passion and the time they take to give advice and inspiration is very impressive. The section dedicated to children is excellent, with wonderful publications and educational books as well as a wide range of useful and valuable publications that give a sigh of relief to those in pursuit of a good read. A world of wonders where you can self-prescribe medicine and there's no fear of exceeding the dose.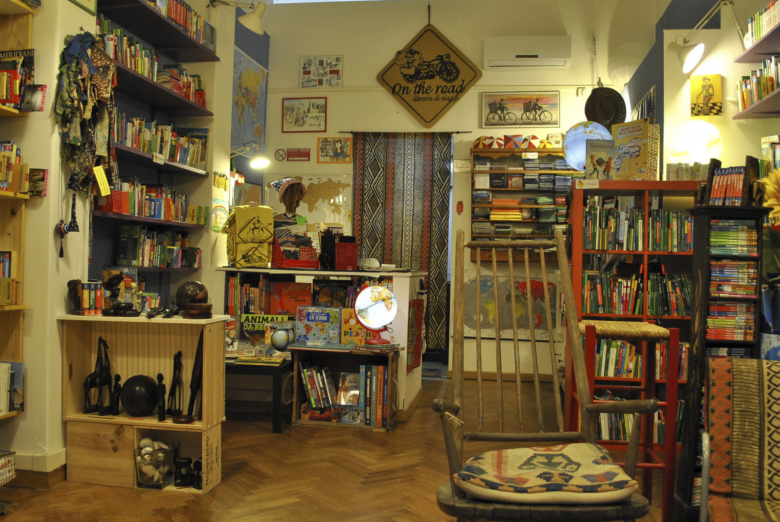 Great distances can be travelled through the pages of the publications sold at the On the Road bookshop. Latitudes and longitudes of the globe seem to come closer as they alternate at high speed on the shelves. Located in via Vittorio Emanuele II, 32R, and easily reachable by car or walking from Rifredi station, the On the Road bookshop gathers an extraordinary variety of travel-themed publications. It takes just ten steps to cross the store, but lovers of travel and adventure will not be able to take their eyes off the shelves full of encyclopaedias, editorial collections, guides, travel narrative books and rare gems. The shop is a little world of its own, where you can meet people, attend presentations and workshops all on the theme of travel. A stage for explorers, globetrotters and for those who have an infinite desire to travel, even if only with the imagination.
You might also be interested in