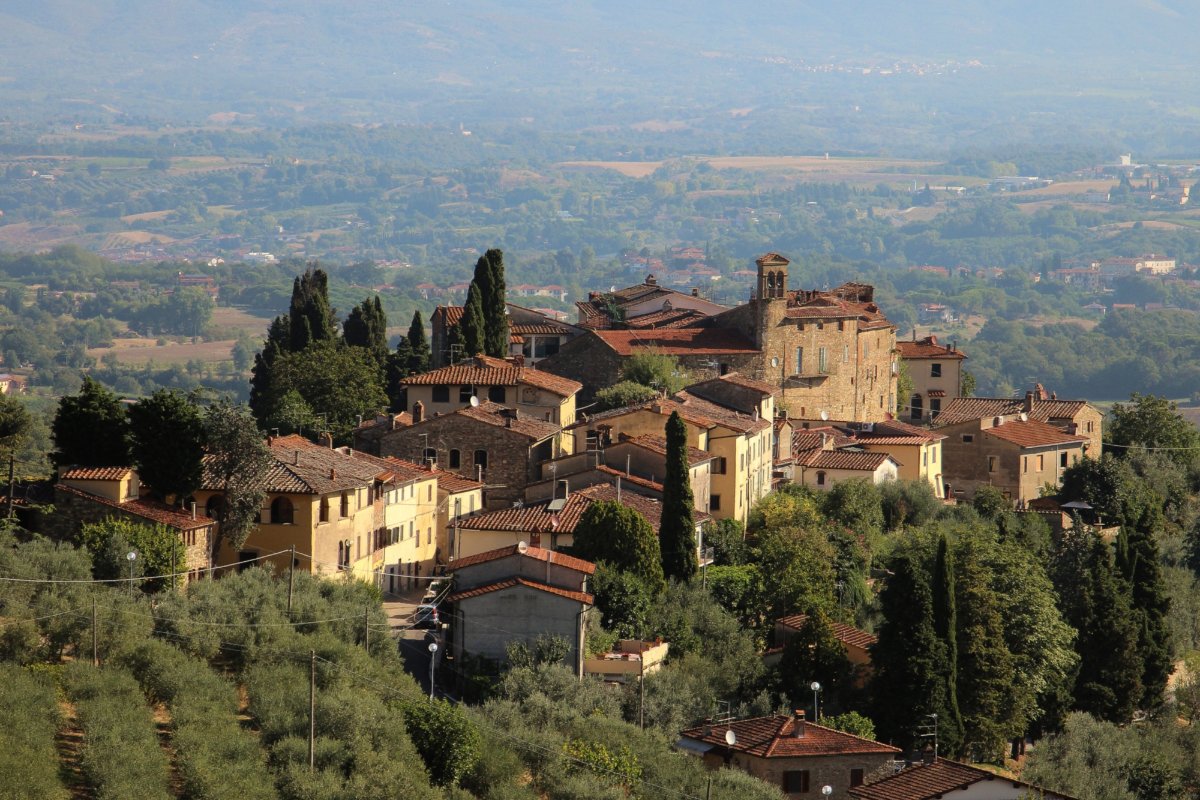 Amidst olive trees and rows in Mercatale Valdarno
A tour for lovers of wine and nature, a few steps away from Bucine
Tuscany has always been the land of good food and good living. This is how it is in the Valdambra, an area which has become a major centre for wine production. In the surrounding areas of Bucine, for example, in Torre, Glatrona, Cennina and San Leolino, a high-quality wine is produced with vintage origins. Both the trebbiano and the vermiglio have always been considered among the best in Tuscany, beloved by the Medici family and now enjoyed all over the world.
This tour twist and turns along the rows and olive vines in Torre – a sentinel castle between Florence, Arezzo and Siena – and Mercatale Valdarno, created on the request of the lords to trade their products.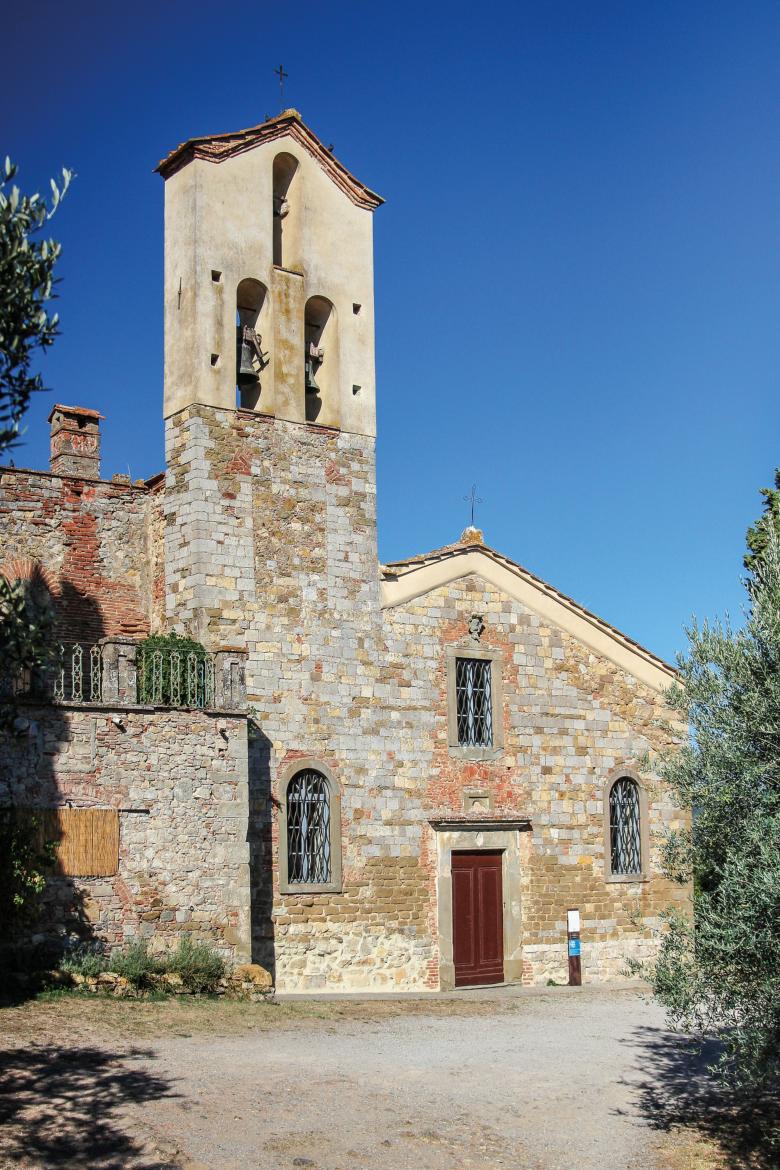 This tour begins in the village of Mercatale Valdarno and immediately goes towards the Galtrona Tower. In this first stretch, follow the CAI signs for the tower of the castle which doesn't exist anymore. Following this route, along majestic oak trees and cypress trees, you will come very close to the parish church in Galatrona. Inside this thousand-year-old building, there is a 16th-century baptismal font, an extraordinary work made by the master Giovanni della Robbia.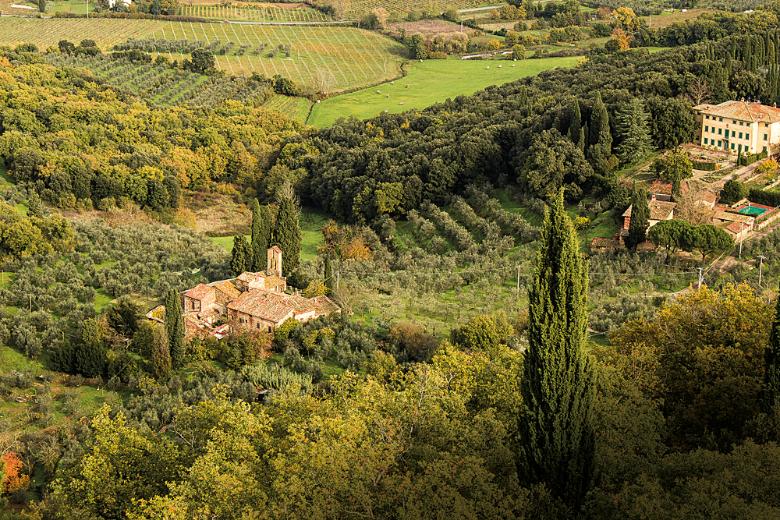 Following on from this, you will find the entrance of the Petrolo farmhouse, built in the 18th century; beyond there is the great Galatrona Tower, which has a beautiful view over the Valdarno and Pratomagno. Legend says that in the 16th century, a famous wizard named Nepo, described as a robust and extravagant man with a long beard, lived here.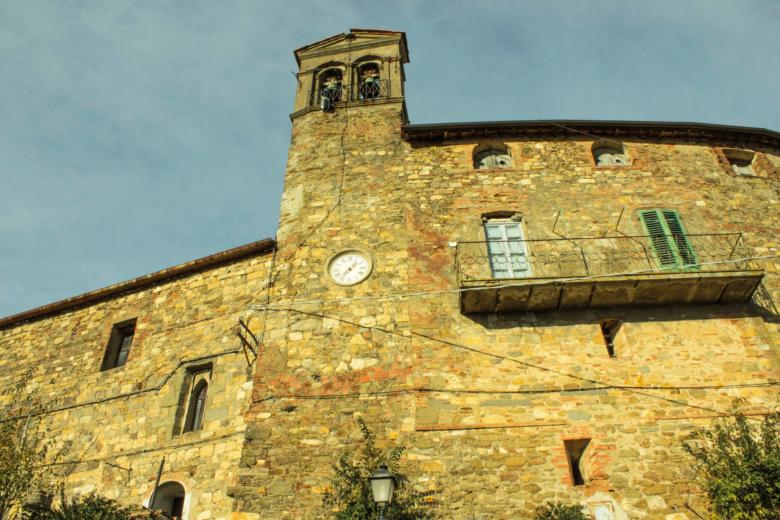 Returning to the tour, following the CAI 45a signage, walk along arbutus and brooms until you reach a fork in the road. Take the road on a slope to the left and you will get to the town of San Leolino with its enchanting medieval castle, once belonging to the Guidi Counts.
The village, where Donna Quirina spent her days dreaming about her love for the poet Foscolo, boats many other assets. You can visit a secular archive, a museum of sacred art and 15th-century homes.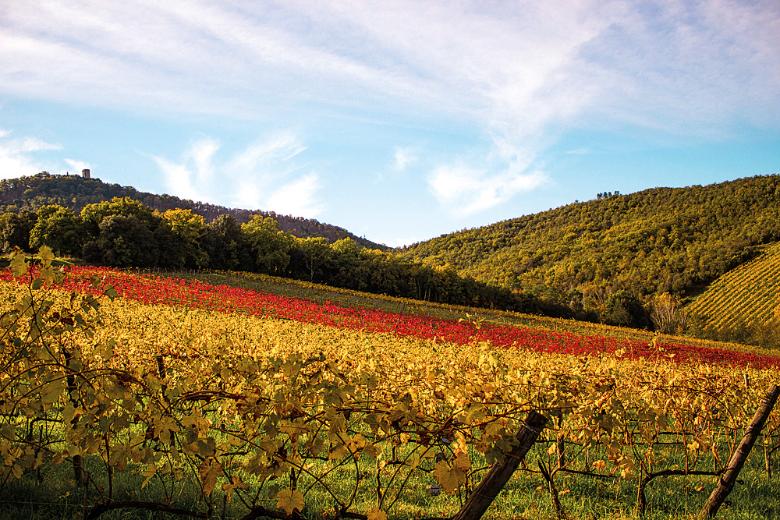 The path continues for a bit along an asphalt road, then along olive trees and vineyards to reach the little town of Tontenano. Turn left, leaving the small parish church behind; stop following the CAI road and go up to the left to return to San Leolino again. Walk along the provincial road which connects Bucine with Mercatale, until you get to the start again.
This tour is part of the guide book Il Diario del Viandante, by the municipality of Bucine. On the official website, you can find details about the routes, useful information and maps to download.
You might also be interested in