Top 10 must-sees for a first-timer in Tuscany
Find out here many itinerary tips and some useful advice
When travelling to a new place, make sure you prepare a list of towns and attractions you absolutely have to see to make the most of your trip. If you're planning a trip to Tuscany for the first time, this article is for you!
Remember that you must take transportation into account (unless you have your own car) and also consider that opening hours of museums, shops, restaurants and other places may have vary or that you could run into unexpected closures (in occasion of local festivities, for example).
A general go-to tip is that you should check opening times of any attractions you want to see. Book in advance if a reservation is advised. At the same time, though, don't over-schedule! It's important to take travel as it comes, leaving yourself a lot of free time to just walk around. You will be on vacation, right?
If you are drowning in a deluge of potential destinations, these are 10 major must-sees in Tuscany.
Magical, historical, charming… no adjective can adequately describe the Cradle of Renaissance.
We could never leave Florence off the "top 10" list. Piazza della Signoria, the Cathedral, Ponte Vecchio… everything here is worth a visit.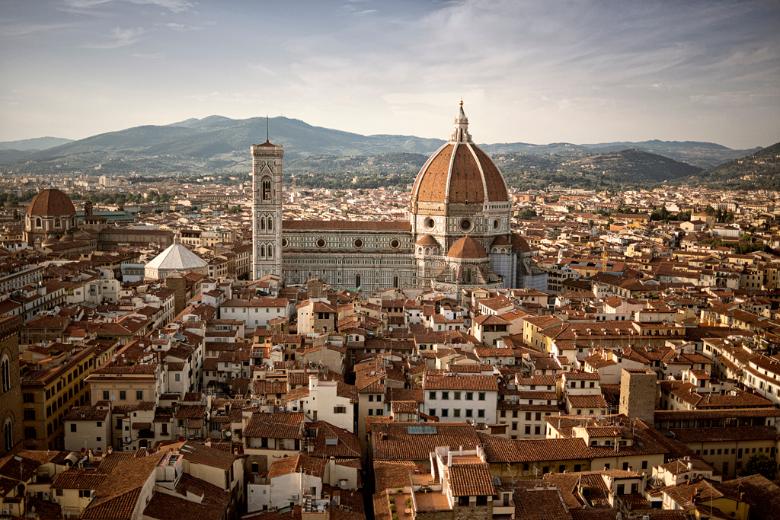 In addition to Florence, Pisa is at the top of the list, not only thanks to the famous Leaning tower and the Piazza dei Miracoli (Field of Miracles), but also because of the many hidden treasures that deserve a visit.
When in town, don't make Piazza dei Miracoli your only stop: continue along, crossing Piazza dei Cavalieri, Borgo Stretto and Borgo Largo, Piazza delle Vettovaglie, eventually reaching the Lungarno. Here you can find noteworthy spots such as the San Matteo Museum, Palazzo Blu and the beautiful "Chiesa della Spina" church. Alternatively, consider following a Galileo itinerary.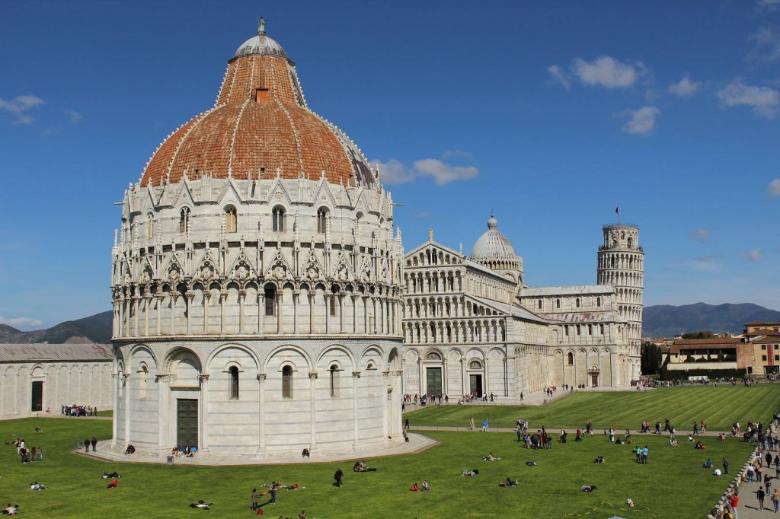 The iconic vineyards and olive trees associated with Tuscany are spread throughout the Chianti area, situated just a few kilometres south of Florence. You'll find a series of country roads perfect for a car or bike trip, and this whole area is considered a food and wine paradise.
There are many different itineraries to choose from. One of these is the Chianti Classico route, which touches the towns of Greve in Chianti, Gaiole and Castellina. Another itinerary focuses on the Pesa Valley, including Tavarnelle Val di Pesa, San Casciano Val di Pesa, San Donato in Poggio, Badia a Passignano and other hidden gems in this undeniably beautiful area.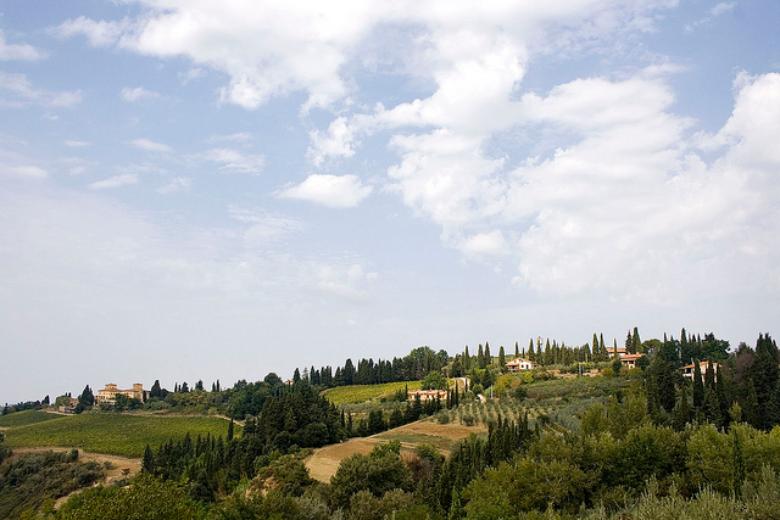 Coming to Tuscany and haven't scheduled a day in Siena? Don't make this mistake! Siena has a unique charm and an ancient history: try to dedicate a whole day to this city, walking along its cobblestone streets in the shadow of its brick buildings.
Siena is known worldwide for the Palio, held every year on July 2nd and August 16th. The heart of the city is Piazza del Campo, with its unmistakable shell-shape. From here, you can admire the 88 meter Torre del Mangia (and then even climb it!). Another must-see is the Cathedral, boasting a black and white façade and a spectacular interior, with its magnificent marble mosaic floor and spectacular vault.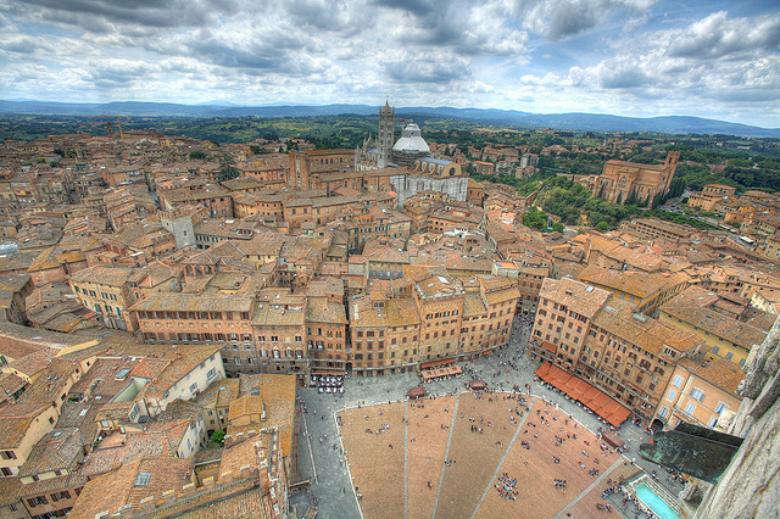 Known as the medieval Manhattan, San Gimignano is one of the most beautiful hill towns of Tuscany. Characterized by stone towers and narrow streets, it is surrounded by an expansive countryside filled with vineyards that produce the famous Vernaccia wine.
The main square is Piazza del Duomo (home to the Cathedral) where you can also take in the sights of the Palazzo del Podestà, Palazzo del Popolo, the Loggia and various medieval towers. For a postcard-perfect view of the Tuscan landscape, climb the Torre Grossa, a tower housing masterworks by Benozzo Gozzoli, Filippino Lippi, Pinturicchio, and Lippo Memmi.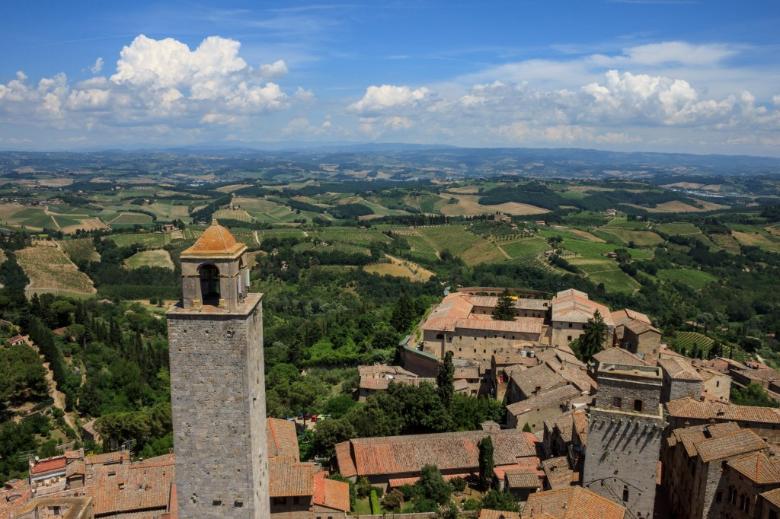 In the countryside of Siena there is another Tuscan hill town that definitely deserves a mention in this article: Monteriggioni.
Mentioned in the Inferno of Dante Alighieri's Divine Comedy, the hamlet is home to perfectly preserved ten-meter-high fortified walls, along with fourteen towers that stand out from afar. When you enter the medieval doors, you are already in the heart of the village.
Nowadays, Monteriggioni is beloved by pilgrims from all over the world (it is one of the top halting points along the Tuscan section of the Via Francigena) and is also globally known for its medieval festival, celebrated every year in July.
When you think about Tuscany you probably visualize green fields, vineyards and rolling hills. This is the idealized image of Tuscany, but the good news is that it genuinely exists, and you'll find it in the Val d'Orcia!
This area, extending from the hills south of Siena to Monte Amiata, boasts very famous towns such as Pienza, Montepulciano, Montalcino, Monticchiello, Bagno Vignoni, San Quirico d'Orcia… you've probably heard of them!
The whole area is an UNESCO World Heritage Site and each small village has its own peculiarities. Hot springs fans will find their heaven in Bagno Vignoni, Bagni San Filippo and Vivo d'Orcia. Finally, wine lovers will be happy everywhere they go around Val d'Orcia!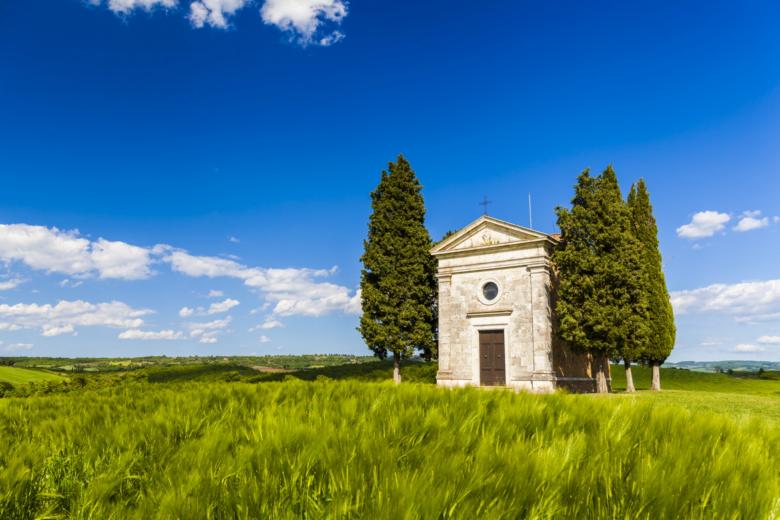 Volterra is one of the most beautiful hill towns of Tuscany. It's a walled town with a well-preserved past, as evidenced by its medieval and Renaissance buildings, its Roman theatre and its Etruscan sites.
Must-see attractions include the Piazza dei Priori, home to the magnificent Palazzo dei Priori, the Palazzo Pretorio with its Tower of the Little Pig, the Romanesque Cathedral and its Baptistery, the Roman Amphitheatre and much more.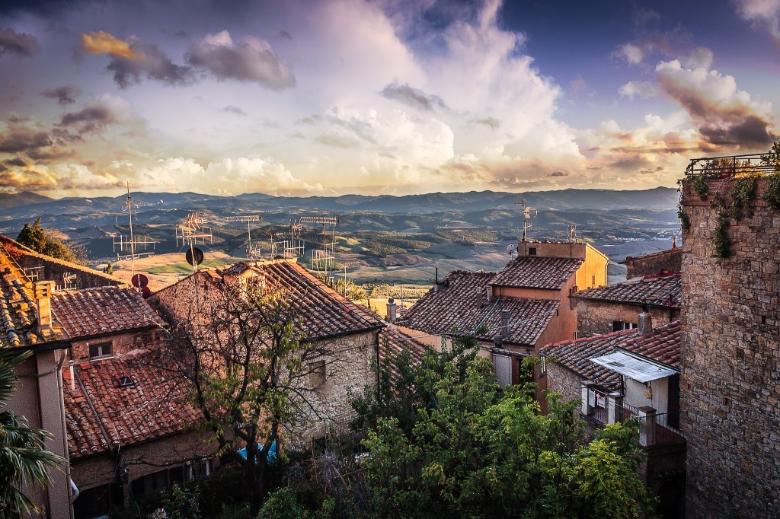 Nicknamed the "city of 100 churches", Lucca is famous for its perfectly preserved and walkable 16th century walls. This 4 kilometer walkway overlooking the town is a great starting point for a tour of the town.
Don't miss Piazza Anfiteatro, with its elliptical shape, the Guinigi tower and its trees on top, the forum located in the S. Michele square, and the beautiful San Martino Cathedral. You can access the city centre from 6 different "porte", or gates.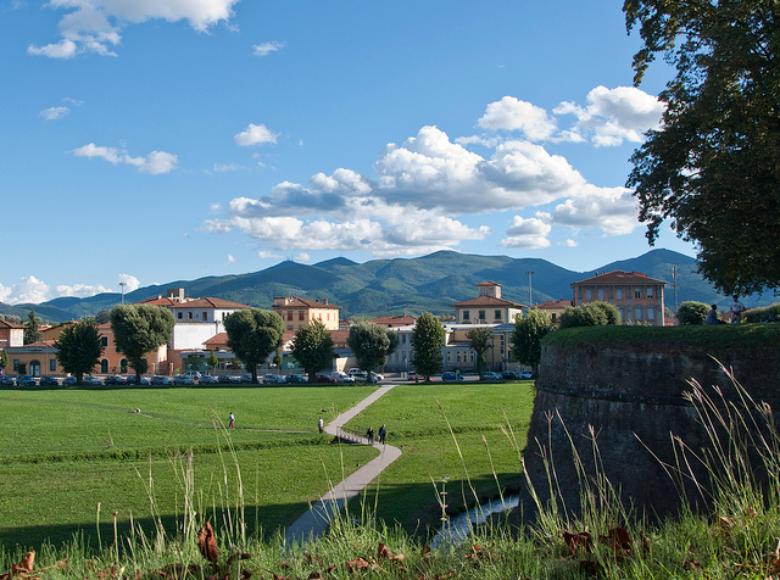 Arezzo has ancient origins and a well-preserved city centre with plenty of monuments, churches and museums, offering visitors a chance to travel back in time.
Piazza Grande is a good starting point for a city tour, boasting the Loggiato Vasariano and Palazzo delle Logge (designed by Vasari). Another important stop on your itinerary is the Basilica of San Francesco and its astonishing Cappella Bacci. Don't miss the Museum of Medieval and Modern Art and the Romanesque church of Santa Maria della Pieve.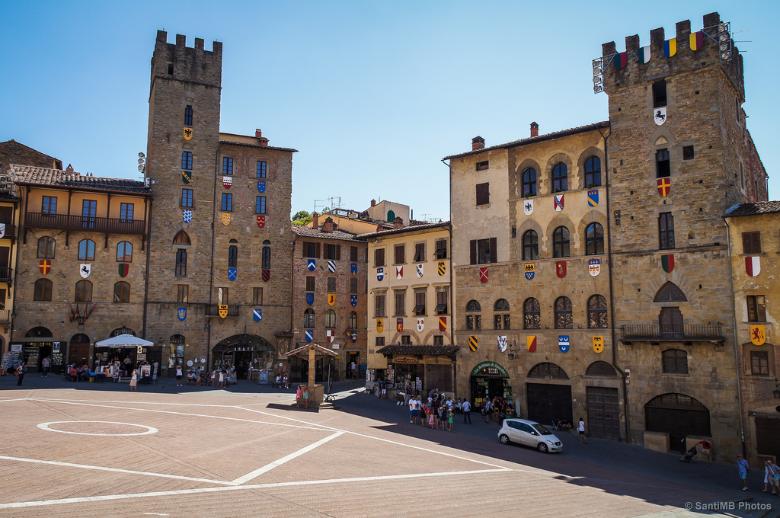 You might also be interested in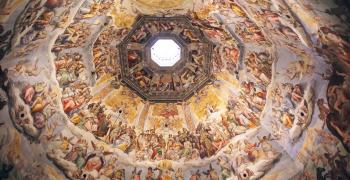 Learn more
Art and Culture
Tuscany is the cradle of the Renaissance and known all over the world for its immense artistic and cultural heritage. ...
Continue...