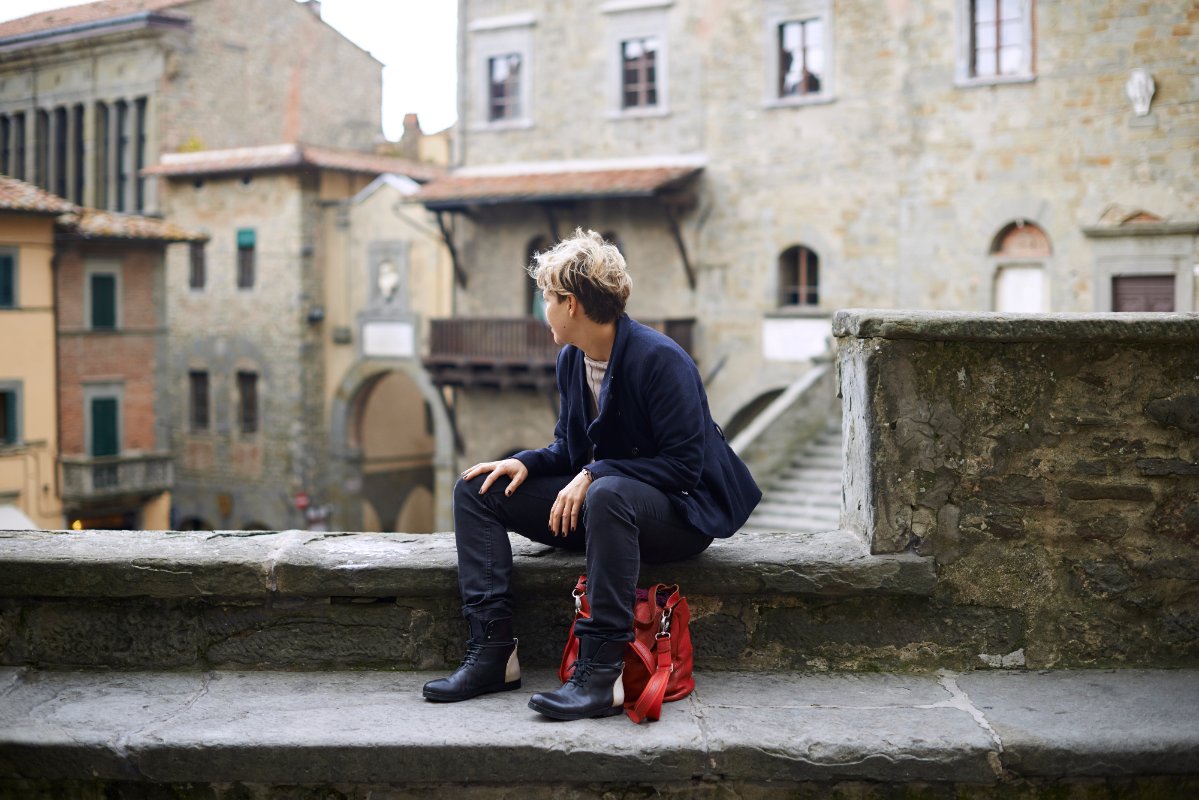 Near Volterra, Staccioli sculptures frame the landscape
If you have driven up the road to Volterra any time in 2009 or 2010, you will have noticed (and maybe stopped to photograph) a stunning
metal circle that frames the landscape and begs us to consider Tuscany's rolling hills a work of art
. Until recently I didn't know that this work was by
Mauro Staccioli
, nor that there are others like it. The exhibit "
Luoghi d'Esperienza
" (The places of experience") provides us with a map and sends us on a treasure hunt to find these points in which art meets nature.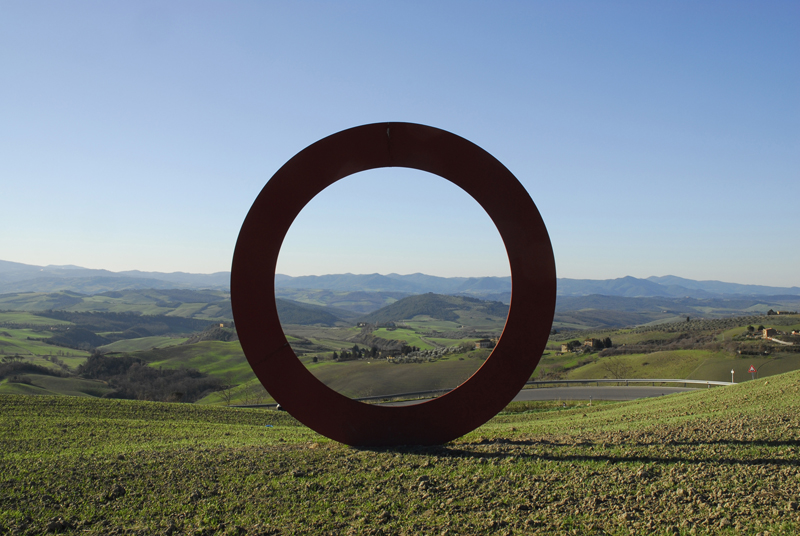 The idea for this exhibit comes from some sculptural installations that Staccioli did in Volterra back in 1972, some of which have been dusted off for the occasion. The new works develop a
dialogue with the entire territory
, emphasizing history, place, and the impact of humankind. In particular,
the circles, triangles and other shapes that act as "frames" invite us to stop and consider the view
, and furthermore, to consider how the artist is asking us to see that view.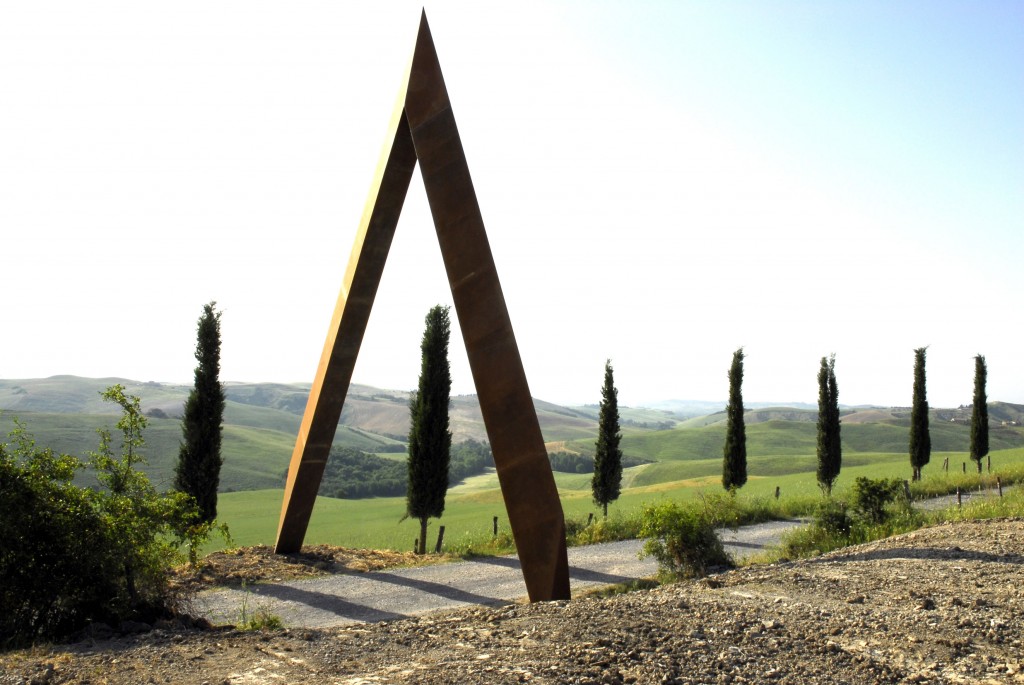 Initially planned for only 2009, the sculptures in the open-air locations will be on display until the end of 2010 (and let's hope that the artist will agree to donate some of them for permanent display!). The map below (which I have edited to remove the works no longer on display) gives you a general sense of where they are located; you can pick up a detailed map (or ask for one to be sent to you) at the Punto informazioni - Ufficio turistico comunale di Volterra, piazza dei Priori 20 - tel. 058887257 e-mail: ufficioturistico@volterratur.it, website:
www.volterratur.it
.
Do you like these sculptures? vote!
ADDENDUM
: Some readers feel really strongly against these works, arguing that they ruin the Tuscan landscape (see comments below - some are in italian).
Do these cause a strong reaction in YOU?
I've created a facebook poll to find out -
do you like the Staccioli sculptures near volterra?
Please vote!