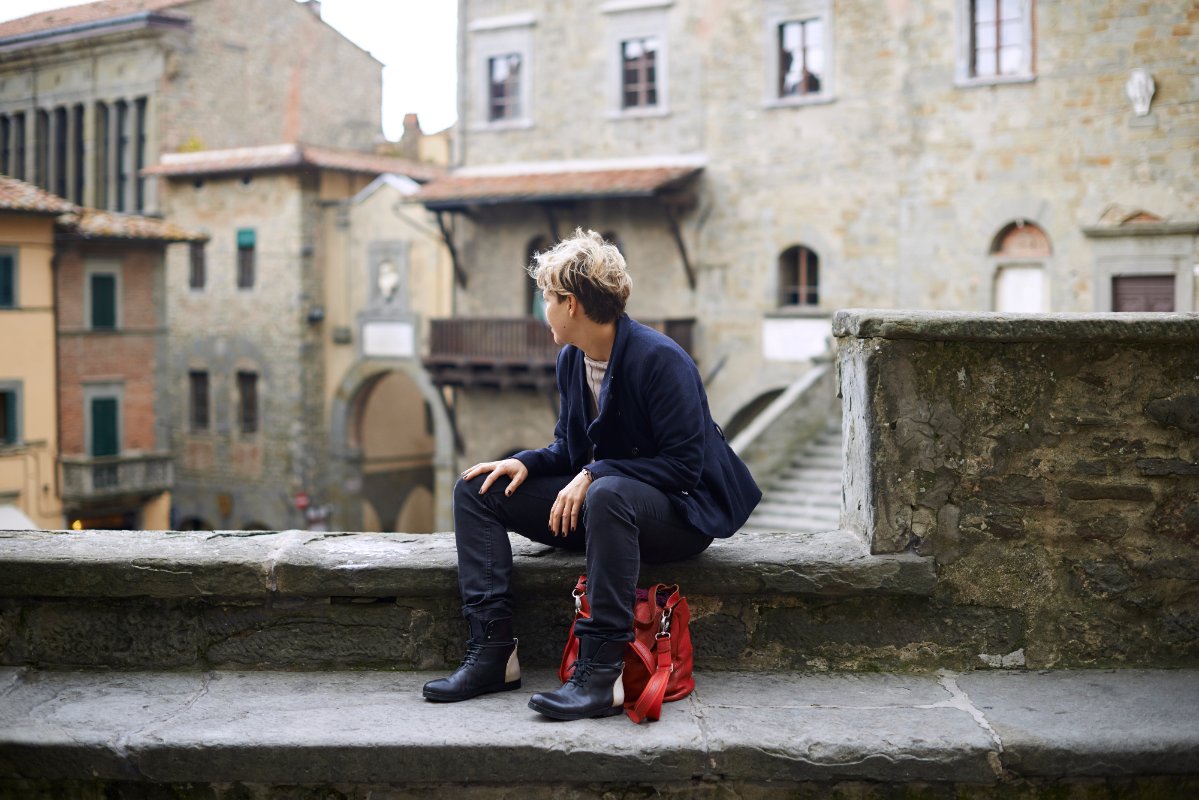 Florence yesterday and today, a photo project
Imagine finding twenty photos, hidden among all those objects that all the families and houses accumulate over the years. Twenty photos of Florence. A black and white Florence. A Florence before the Second World War. Now, imagine going to search for the places shown in those photos, to look and discover what has stayed the same and what time has changed. And if you're a curious young photographer, maybe you won't stop here! Like Marco Castelli, who found those 20 old photos and realized the project FLORENTIME CLASH. Armed with a camera and with those 20 pieces of history in his pocket, Marco went to the same places depicted, he positioned himself in the exact same point from which the photos were taken, and pressed the button. Then he overlaid the new images to the old ones, to find out and to let us find out how much things have changed in the past 60 years or, in the case of Florence, how little! Judge for yourself! Let's start from Florence and its river. And let's also begin from one of the symbols of the city: Ponte Vecchio, the only bridge to have been spared during the bombings of the end of the war. Fortunately, it can enchant the world, today as yesterday.
We move then to Palazzo Vecchio, the symbol of Florentine power. Look out in the first courtyard, lovely and amazing, then as now. So immutable, as is the severity of the large Ammannati fountain - the Neptune - next to the building.
It's the superimposition of the two photos of Piazza Santa Croce that surprise the most. Here, in fact, the change is obvious: today, a large marble statue, representing the supreme poet Dante Aligheri, appears next to the church! The statue was once at the center of the square and was moved to the top of the stairs after the flood of 1966.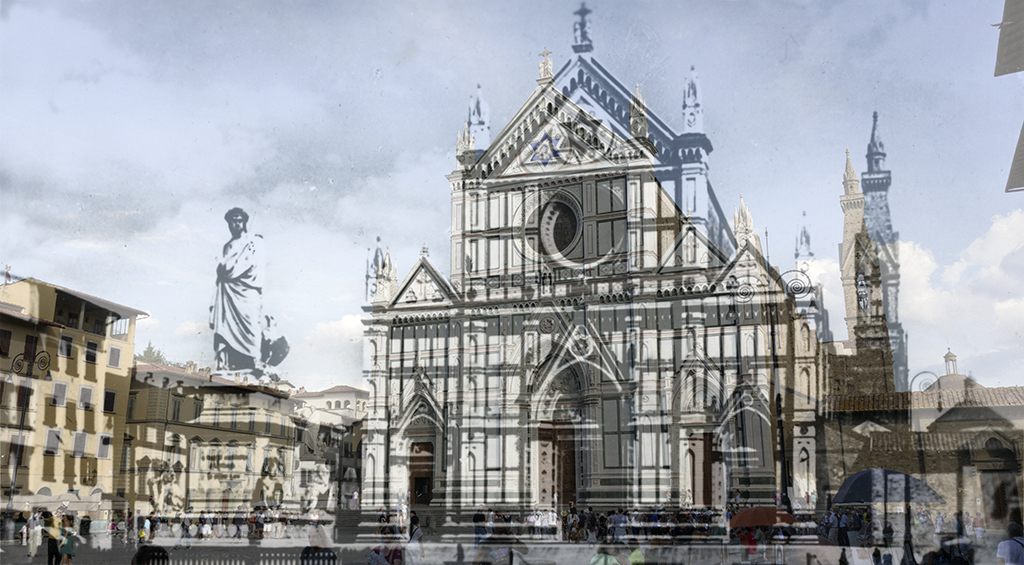 Obvious changes appear also looking at the pictures of Santa Maria Novella square: the flower beds have been redesigned, the trees are gone, as is the central fountain. And the tram-lines.
The photo taken from the corner between the Giotto's Bell Tower and the Bigallo's Loggia, show us a magnificent and unchanged Baptistery, touched by the tram-lines once, by the steps of the tourists (and by a van out of place!) today.
Finally, the picture-postcard that we all took at least one time: Florence as view from Piazzale Michelangelo. Today, as then.
Marco Castelli: web - facebook [Photo Credits: all photos © Marco Castelli]
You might also be interested in