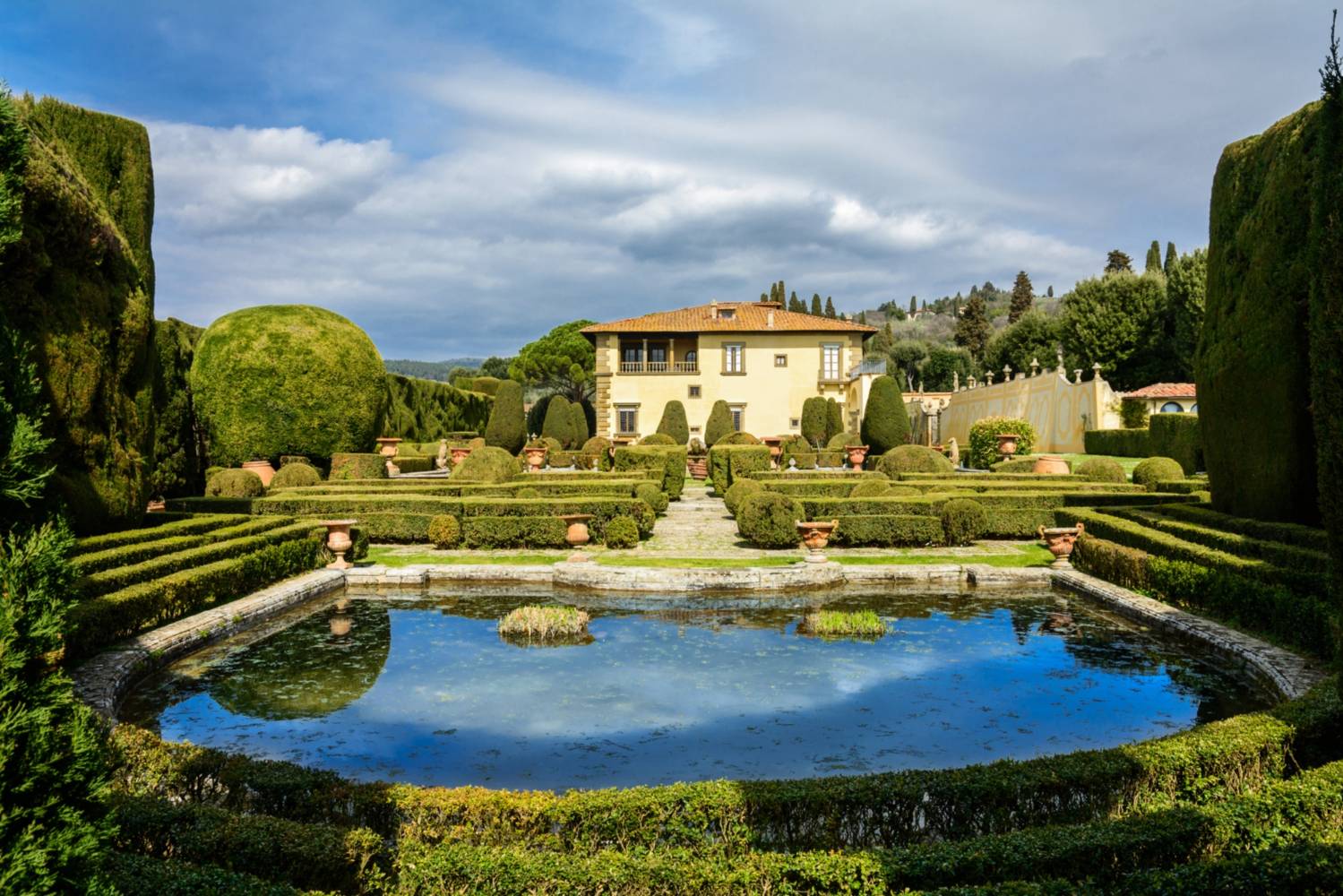 Photo ©Shutterstock / S.Tatiana
Venture out from the confines of Florence's main streets and most popular sites to discover a few hidden finds in and around the city!
3 hidden corners in and around Florence
In a beloved local like Florence, you could easily come for a month and remain entranced by this tiny, yet mighty city that continues to radiate echoes from the past, most notably from the Renaissance era. Most people come for a day, maybe three, and often only cover the highlights: Botticelli's Primavera at The Uffizi Gallery, Michelangelo's David at the Accademia, sunset at Ponte Santa Trinita and the panorama over Piazzale Michelangelo. However, for the more curious intrepid who is looking for the hidden corners of Florence, be assured that there is more than meets the eye within our Renaissance enclave, and in the gardens that lie in its periphery. I implore you to get out of the confines of the main streets and be unafraid to get a little lost, after all who knows what you might find.
Settignano, an artists enclave and secret gardens
For those seeking a leafy refuge in a beautifully sculpted garden, chances are you probably already know the big names that dominate Florence: Boboli and Bardini, Cascine and of course the Rose Garden that blooms every May near Piazzale Michelangelo. However, go a little further out of town and you'll be surprised at the hidden gardens on the surrounding hills.
Most people opt for the Etruscan hilltop town of Fiesole in lieu of places like Settignano, but it is these scenic hills in the city's northeast that served as the stomping grounds of Michelangelo's youth as well as that of Desiderio da Settignano, inspiring generations of artists for its rolling jaw-dropping panoramas and sweeping views of the Arno valley. Even writer Mark Twain took inspiration here during a stay from September 1892 to June 1893, as he wrote 1,800 pages including a first draft of Pudd'nhead Wilson. Nowadays, it happens to be home to one of the prettiest gardens and best kept secrets near Florence, the lovely Villa Gamberaia.
The Villa itself dates back to the early 1700's with ownership passing hands from Florentine nobles to royalty with a meticulously manicured garden that has retained parts of its original Renaissance design while constantly being improved through the course of four centuries. The intimidate yet grand gardens play perfectly with the surrounding landscape, you'll be in awe of the fountains, a nymphaeum, and a lemon garden, and four ornate and symmetrical stairways.
To reach the villa from Florence, you will want to catch the number 10 bus to Settignano from Piazza San Marco in Florence, continuing until the last stop in Settignano. After that, it is a 10-min. walk to reach Via del Rossellino, 72.
I would also double the garden visit with a stop for lunch in the tiny enclave of Settignano proper, life centers around its main square of Piazza Tommaseo. For those who don't mind a vigorous walk, the Sentiero degli Scalpellini offers a six-kilometer scenic path from Fiesole to Settignano along the ancient link between the medieval villages where the best stonemasons and the famous quarries of "pietra serena" and "pietra forte" once lived.
The Magnificent Horticulture Garden
In the 19th century it was becoming the fashionable thing to do to have highly sculpted gardens and Florence was certainly no different. The horticulture garden in Florence was built in the mid 1800s with a glass and iron Tepidarium just north of the city, designed by architect Giacomo Roster added in the late 1800s. This art nouveau glass palace is constructed in cast iron and glass, a truly one-of-kind structure, and is now often used for events, exhibitions and cultural initiatives.
It also serves as a beautiful public park for canines and humans alike (opening times are from 7am-8pm) to find a breath of fresh air just beyond Piazza della Liberta, and for families, you'll also find a lovely children's park on one end. There are two entrances; one on Via Bolognese and the other on Via Vittorio Emanuele. It also doubles as the Giardino dell ArteCulture as during the spring/summer month is plays host to plenty of markets, events and open-air concerts. Have a look at their facebook page for updated info.
Nearby is yet another gem along a pedestrian walkway along the railway, the Giardino degli orti del Parnaso dedicated to The Righteous Amongst The Nations with its telltale fountain shaped like a dragon (or a snake) by artist Marco Dezzi Bardeschi, completed in 1990. It is said to represent the myth of the Python, a monstrous snake son of Gaia, whose noxious breath could putrefy all the plants. This python was killed by Apollo on the Mount Parnassus, a mountain sacred to the God and his nine Muses. You'll find it overlooking the horticulture garden (the entrance can be found on Via Trento).
Visit the Art Collection by the James Bond of the Art World
There are plenty of fascinating museums located in Florence that would take a lifetime to visit but a personal favorite of mine is located just across the river close to the San Niccolò neighborhood of Florence, once of my favorite places to wander. Before you head up to Piazzale Michelangelo or for a coffee in the neighborhood, make sure to make the time to visit the Museo Casa Rodolfo Siviero, located in a stately neo-renaissance palazzo near the Arno river and home to the vast collection of a man whose personal story is as interesting as the art itself.
It is safe to say that Rodolfo Siviero is one of Italy's greatest heroes, a person who single-handedly recovered countless artworks stolen by Nazis during World War II. He worked undercover as a spy posing as an art history student, coined the James Bond of art, and spent over 30 years recovering priceless artworks including The Annunciation of San Giovanni Valdarno by Beato Angelico.
He died in Florence at the age of 72 and in his will, it was stated that his house and his vast art collection was left to the Tuscan Region who then turned it into a museum dedicated to him eight years after his death and what a collection there is to visit! It was the belief that works of art should not become trophies to enrich the houses and museums of the winning side to a war and that they are the inalienable property of the cultural identity of a nation was the ideal by which Rodolfo Siviero lived his life.
These are only three suggestions but trust me when I say that there are many other places that are worth discovering hidden in plain sight. Be unafraid to get lost and challenge yourself to create your own unique itinerary to see Florence in a different way.
You might also be interested in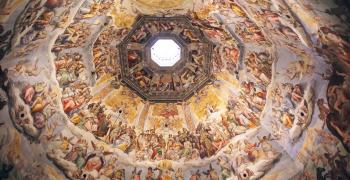 Learn more
Art and Culture
Tuscany is the cradle of the Renaissance and known all over the world for its immense artistic and cultural heritage.
continue...