Tuscany has myriad beautiful corners and landscapes to be captured through a camera lens.
Tuscany tour through fine art photography
"The camera is an instrument that teaches people how to see without a camera." (Dorothea Lange)

Photography is an art but also a complex language that speaks directly to the heart. It's not only about a sense of beauty but also – even more importantly - about feelings expressed through images, emotions that grab our attention through the lens, which adds to our knowledge and links us to the world. Taking photographs allows us to express ourselves in an artistic way, it means telling stories and showing others how we frame the world around us.
Tuscany has myriad beautiful corners and landscapes to be captured through a camera lens. Here we'll show you some shots taken by Alessio Grazi, a computer technician fond of photography. The landscapes in these images are reproductions of special moments related to the discovery of the artist's homeland.
Alessio lives in Sinalunga, in the province of Siena. Taking photographs is his greatest passion; through it, he discovered many different areas of his homeland, like enchanting streets and views new to him. Photography helped him capture their wonderful nuances, which vary at each time of the year, and are always so glorious here in Tuscany.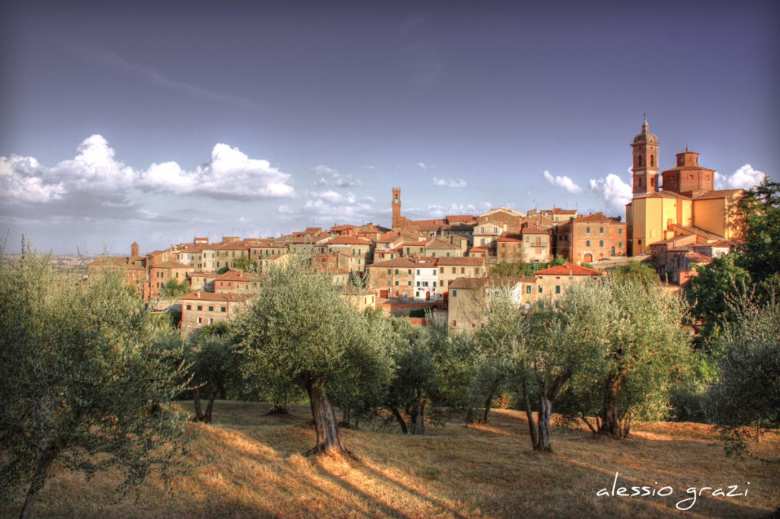 One of the locations of his photographs is Bagno Vignoni, immersed in the Val d'Orcia, just a few kilometers from Siena. It is a unique town in the world, because its main square is occupied by a large thermal pool in which water flows from a hot spring. The vapor creates a fairytale-like atmosphere that keeps on enchanting travellers from all over the world. Around the pool you can admire Renaissance buildings and the elegant loggia of Santa Caterina da Siena.
In this picturesque place, the waters flow directly to a cliff that preserves ancient mills and simultaneously they fill the spas of the little village. You can visit Bagno Vignoni walking along the old via Francigena (the path going from Canterbury to Rome).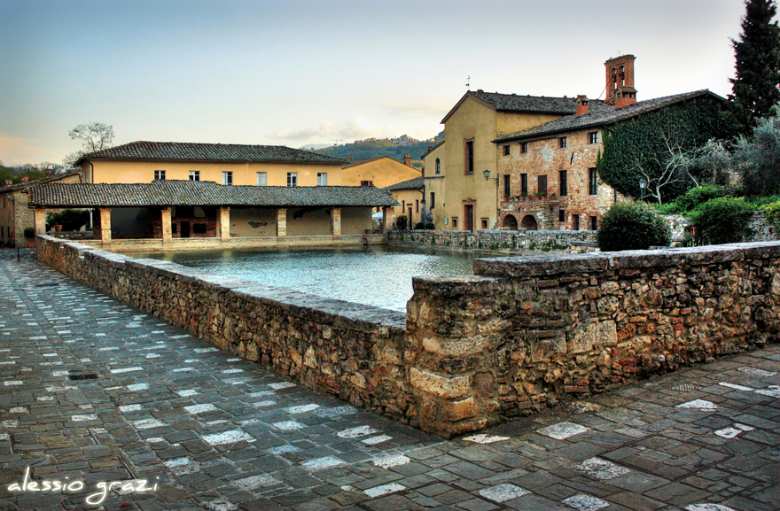 No doubt, the Val d'Orcia is one of the most beautiful locations in Tuscany. Everywhere you look you can see breathtaking views and spectacular sunsets. The photographers are aware of it, and that's why most of them decide to capture this landscape, following the soft and sinuous lines of the hills.

The small building in the photograph above is the Madonna di Vitaleta chapel on the street connecting Pienza to San Quirico D'Orcia. Built by Giuseppe Pertini in 1884, it contains the statue of the holy mother made by the artist Andrea della Robbia in 1590. Renovated in 1984, the chapel has recently been named a World Heritage Site by UNESCO.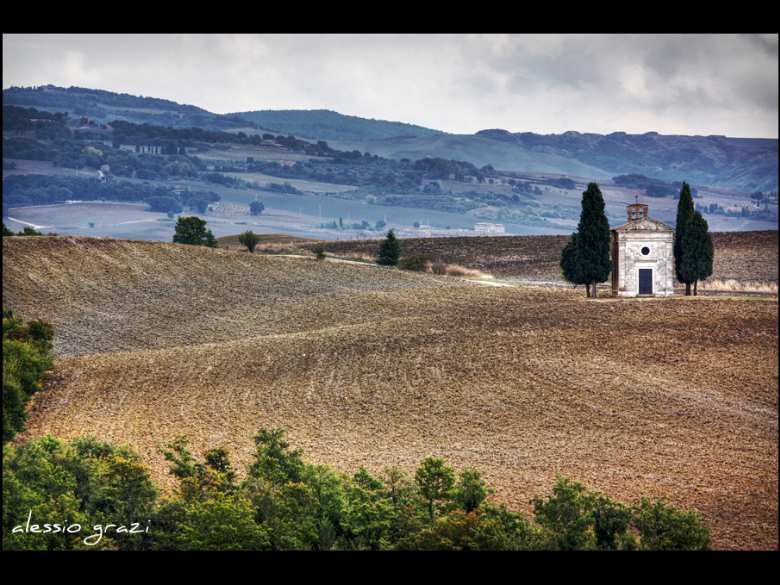 Between Siena and Massa Marittima there are the spectacular ruins of the San Galgano Abbey, which used to be one of the most important monasteries in Tuscany.

In 1180 the noble knight Galgano Guidotti became a Cistercian monk and made a chapel on Mount Siepi built for his lifelong spiritual quest. Other Cistercian monks enlarged the sacred building to honor Galgano, who became a saint in the meantime. In addition, after his death, the Hermitage of Montesiepi chapel - also called Rotonda due to its round shape - was built to keep intact the site where he had left his sword, stuck in a rock like the legendary Excalibur. Partially destroyed in 1330, the Abbey went through a long period of abandon and decline, but now it's a beloved tourist site.


For visitors, the Abbey of San Galgano is open everyday from 9 am. The ticket is 3,50 euros, the reduced ticket costs 3 euros and entrance is free for children, disabled visitors and tour guides.
The Hermitage of Montesiepi is open daily from 9:00 am to sunset, free admission. Mass is held every Sunday morning at 11:30 am.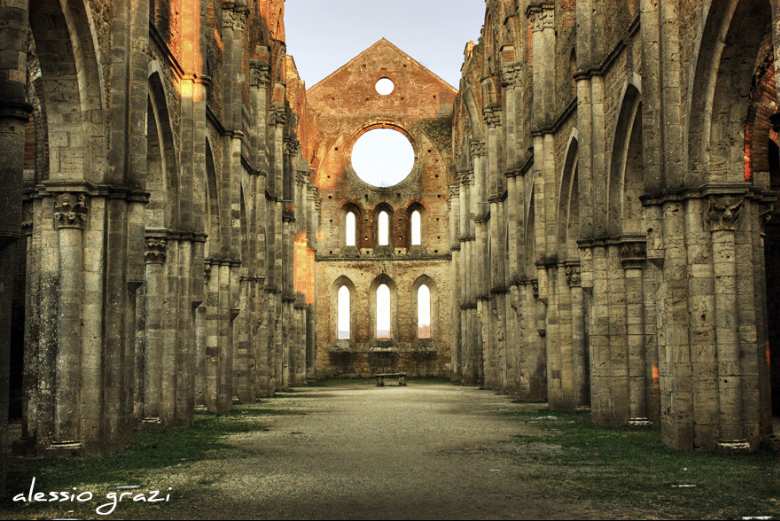 Tuscany is famous all around the world for history and art. Nevertheless, many tourist come here to taste Tuscan delicious wine and food. It's impossible to resist the temptation to try the "bistecca alla fiorentina".

This tender meat comes from the white Tuscan Chianina cattle born and grazed in the Valdichiana area. It requires little and slow cooking and - due to its size - it can be shared between two or more people.

There are two kinds of steaks that can be compared to the striploin and tenderloin (for American people) or to sirloin and fillet (in Britain).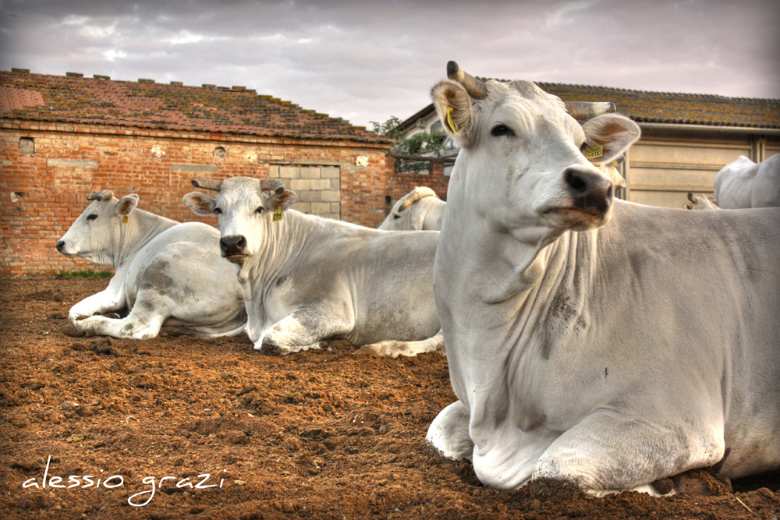 With 33 different kinds of wine named DOC and 11 DOCG (guarantee of origin), Tuscany is proudly one of the richest region as regards wine production.

Chianti, Brunello di Montalcino and Vino Nobile di Montepulciano are basically made with Sangiovese grape, while the Vernaccia grape is used for the white San Gimignano Vernaccia. But we can't avoid to mention the famous dessert wine Vin Santo, made from Trebbiano and Malvasia grapes.

There's something to suit everybody's fancy!

Now that we've shown you these wonderful places, there's no other choice but to travel and see them for yourself!


ps: if you like panoramic views take a look at these photographs, too.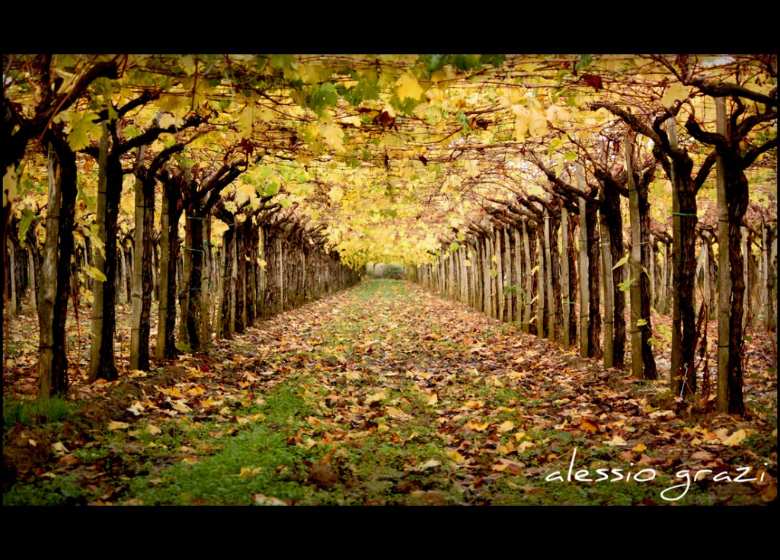 You might also be interested in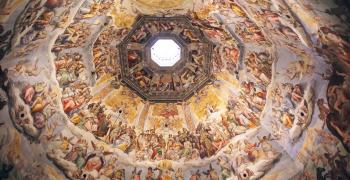 Learn more
Art and Culture
Tuscany is the cradle of the Renaissance and known all over the world for its immense artistic and cultural heritage.
continue...