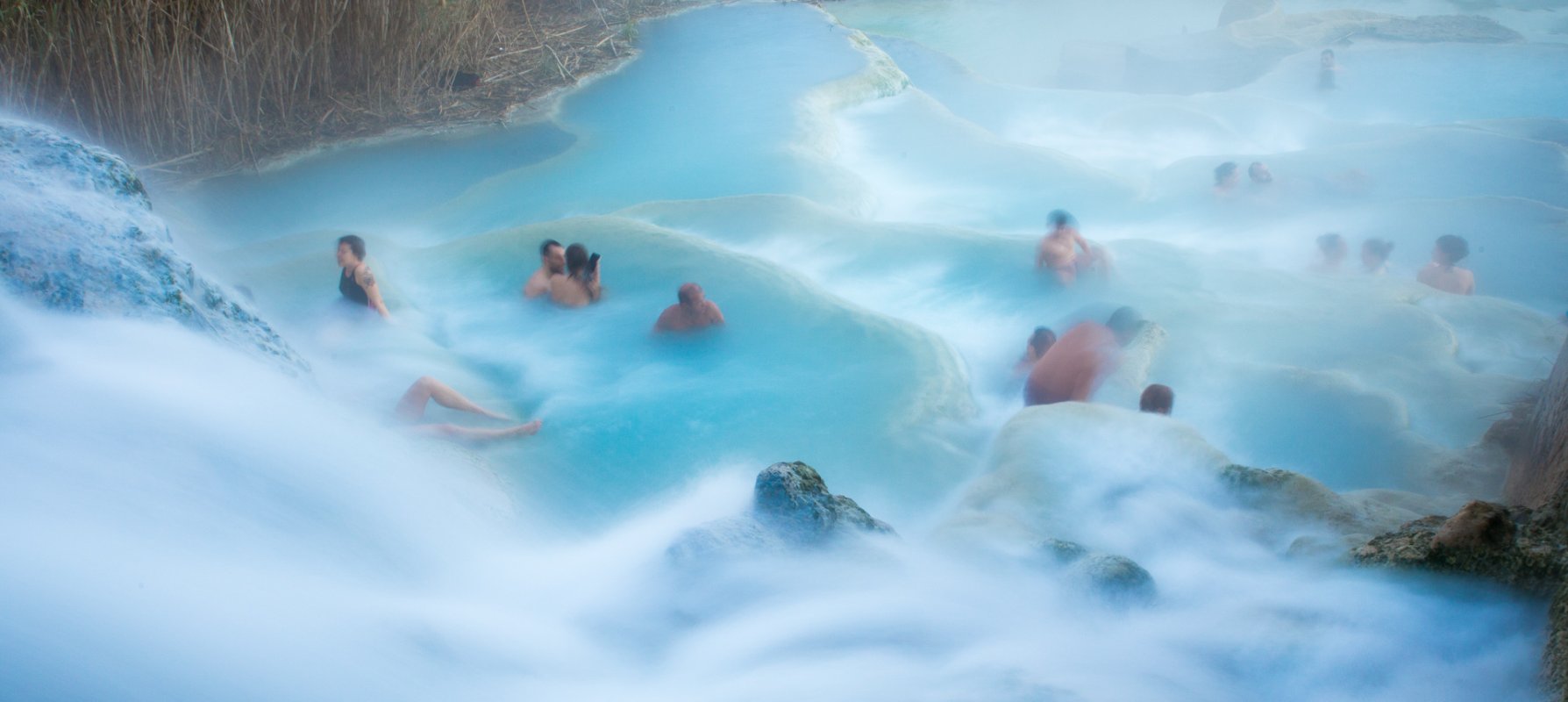 Saturnia
CREATED BY SATURN'S LIGHTNING BOLT HURLED AT THE EARTH, NOW HOME TO SOOTHING HOT THERMAL WATERS
Legend has it that long ago, tired of men's endless wars, Saturn hurled a lightning bolt down at the earth and caused an eruption of warm sulfurous waters. These waters covered the world and quieted all of man's chaos, leading to a wiser and more joyful mankind.
The scene of this legend can be found in the heart of the Maremma, in Saturnia, where thermal waters flow at a rate of 800 liters a second at a constant temperature of 37 degrees centigrade. Ages after Saturn's intervention, the ancient waters still bubble on, their sulfurous vapors attracting visitors from all over the world. Not to miss are the Cascate del Mulino, where you can enjoy free access to stunning natural pools carved into the landscape. Besides the Cascate del Mulino, you can check out two other well-equipped ancient thermal centers in the area.
Close to the Roman Via Clodia, not much remains of the town's centuries-old past: there are traces of old walls dating back to the 3rd and 4th century BCE, remains of the Porta Romana gate and an ancient Roman spa building built near the church of the Maddalena, a heavily restructured medieval church.
Legend also claims Saturnia is the oldest Italian city: the area was first inhabited in the Etruscan period, then known as Aurinia and later renamed Saturnia by the Romans. During the Middle Ages, it was attacked by Orvieto and Siena, and despite defensive forts built by local feudal lords, the Maremma was defeated. For centuries, no one bothered to continue the land reclamation process begun by the Etruscans and Romans.
It wasn't until 1828 that Duke Leopoldo II began a series of drainage works locally. Saturnia eventually flourished into the town we see today, a joyful place where every year tourists come from far and wide to enjoy the therapeutic qualities of its legendary thermal waters.
&
TOP ATTRACTIONS IN Saturnia
Social & Web
Find out what they say about us, and tell us about your Tuscany!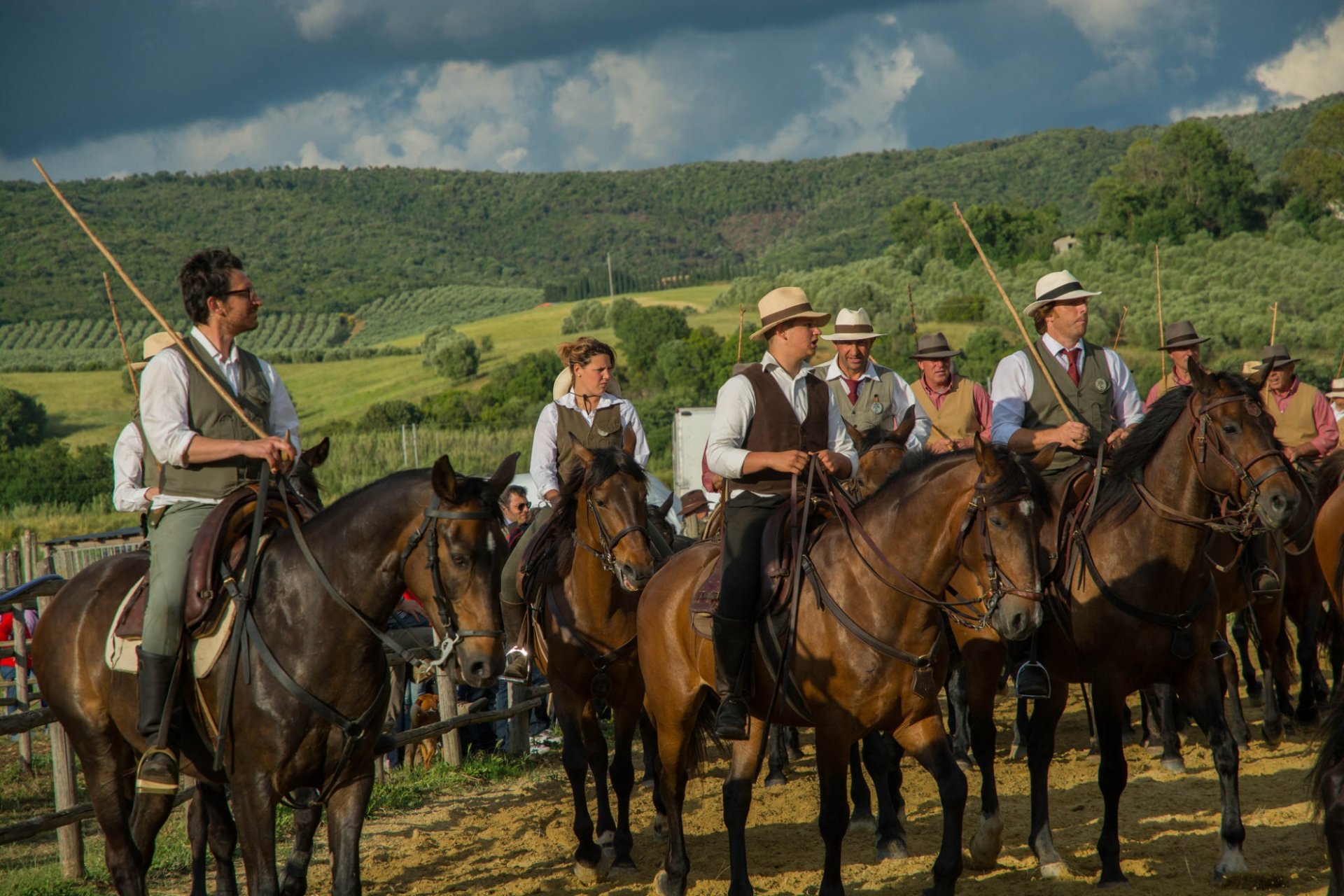 Crystal-clear sea, unspoilt countryside, hot springs and the charm of Etruscan villages
Southern Maremma is a wild land, where the most unspoilt nature reigns supreme, made up of Mediterranean scrub that inebriates with its various aromas, from the hilltops to the sea. ...
Morekeyboard_backspace