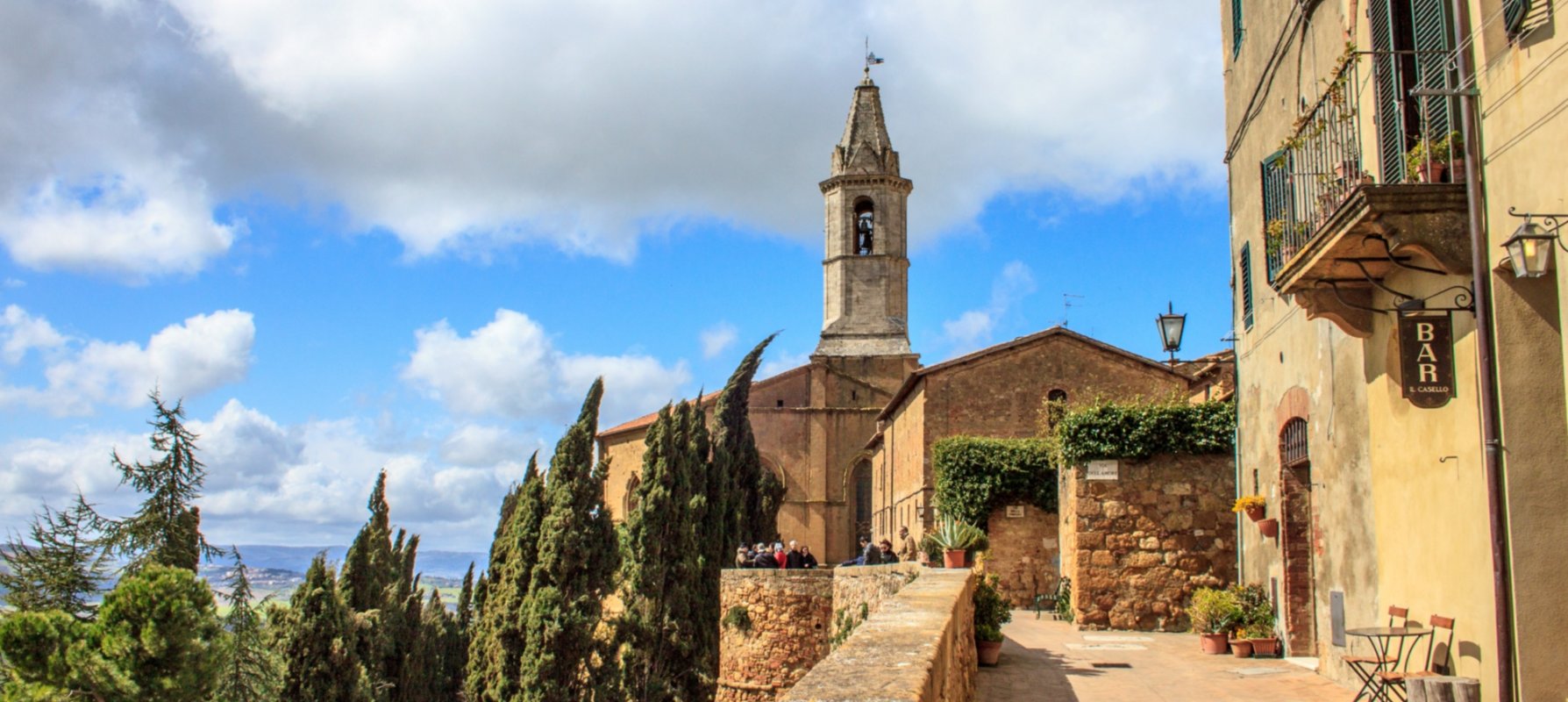 Pienza
An ideal city, founded on a uniform idea of beauty
Read the story of Pienza on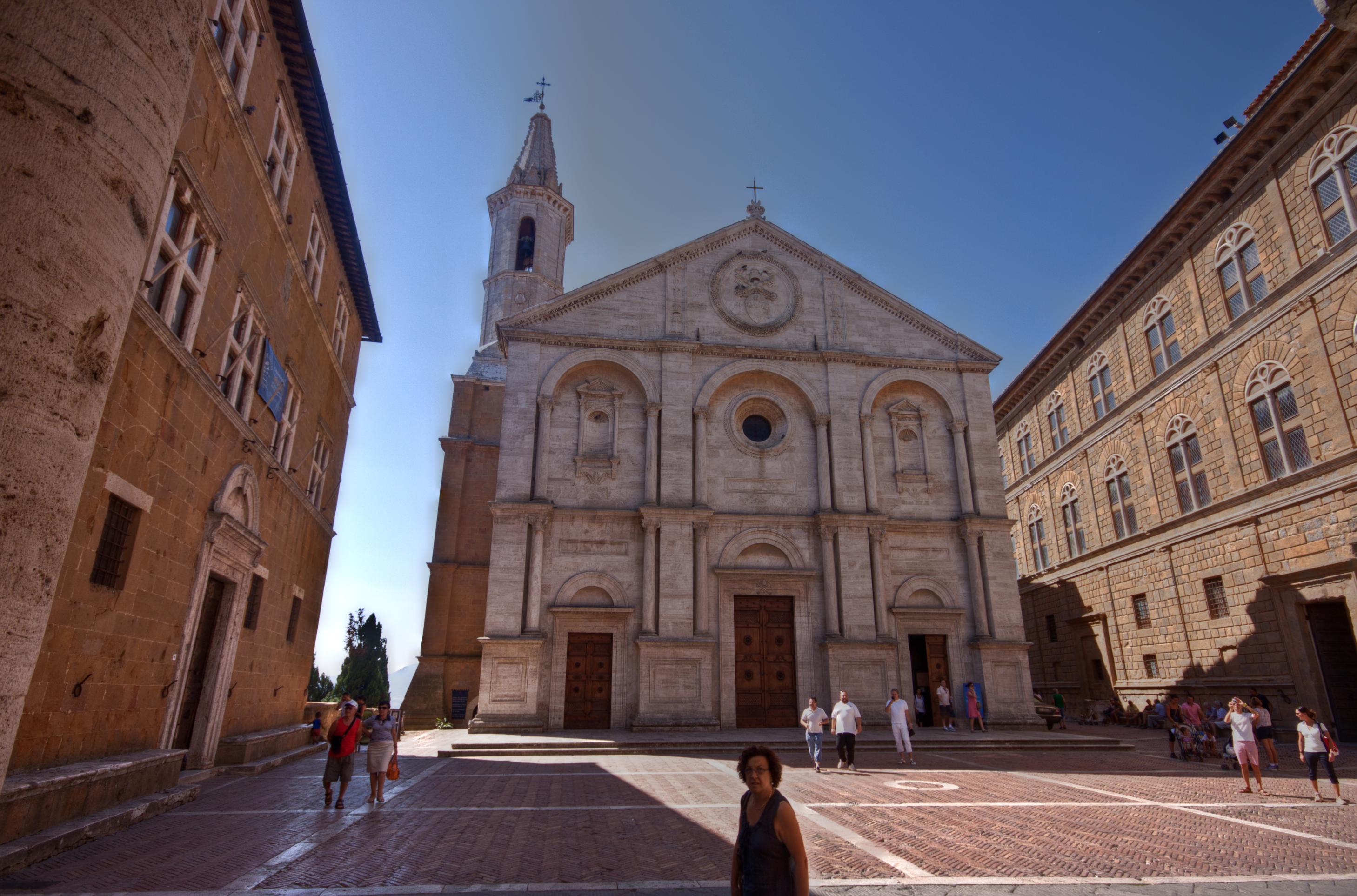 Pienza
The ideal city
"Born from a loving thought and a dream of beauty"Read the story
Pienza is the most well-known center of the Val d'Orcia and is famous as being the home town of Pope Pius II, born Enea Silvio Piccolomini in 1405. Pius II, once elected Pope, transformed his home town, Corsignano, into an urban-architectural jewel, in this way contrasting it with the city that had marginalized his family: Siena. He entrusted the town's reconstruction to the architect Bernardo Rossellino, who in just four years, from 1459 to 1462, developed the harmonious and typically 14th century appearance of what would become Pienza. Thus, the Città d'Autore took shape, the Ideal City "born from a thought of love and a dream of beauty," as Giovanni Pascoli once wrote. Another almost unique characteristic of this place is that it has survived to today intact, allowing us to admire the sense and intention of Rossellino's work. Indeed, after those four years, Pienza has largely remained unchanged, thanks also to the premature death of Pope Pius II.
In 1996, together with the whole of the Val d'Orcia, Pienza was recognized as a UNESCO World Heritage Site. Monticchiello also deserves a mention, a small medieval hamlet near the town that, with its Cassero, walls, and medieval gate, stands out in the stunning landscape of the valley. Residents of Monticchiello keep the ancient tradition of Teatro Povero, or Poor Theatre, alive and active, evidence of the town's cultural vivacity and the community's attachment to their history and identity.
&
TOP ATTRACTIONS IN Pienza
Social & Web
Find out what they say about us, and tell us about your Tuscany!
La prima cosa bella

Un anticipo di Bellezza, uno sguardo dentro il nostro scrigno, per tornare ad innamorarsi, per ricordarsi cittadini di questi luoghi, per tornarci con il desiderio di essere ancora qui. Un ringraziamento speciale a Pro Loco Pienza, Ccn Pienza e all'autrice, Gaia Biagiotti. #Pienza #Monticchiello #valdorcia #unesco #unescoworldheritage #tuscany #italy #landscapephotography #toscana #italia🇮🇹 #italytravel #epic_captures #borghitoscani #photography #unescoworldheritage #best_italiansites #discovery #holidays #valdorciaonmymind #mytuscany #world_travel #igersitaly #hot_shotz #instatravel #bucketlist #eborghi #likeforlikes #visittuscany #photowall #tuscanyitaly #covidfree

Pubblicato da Comune della Citta' di Pienza su Sabato 30 maggio 2020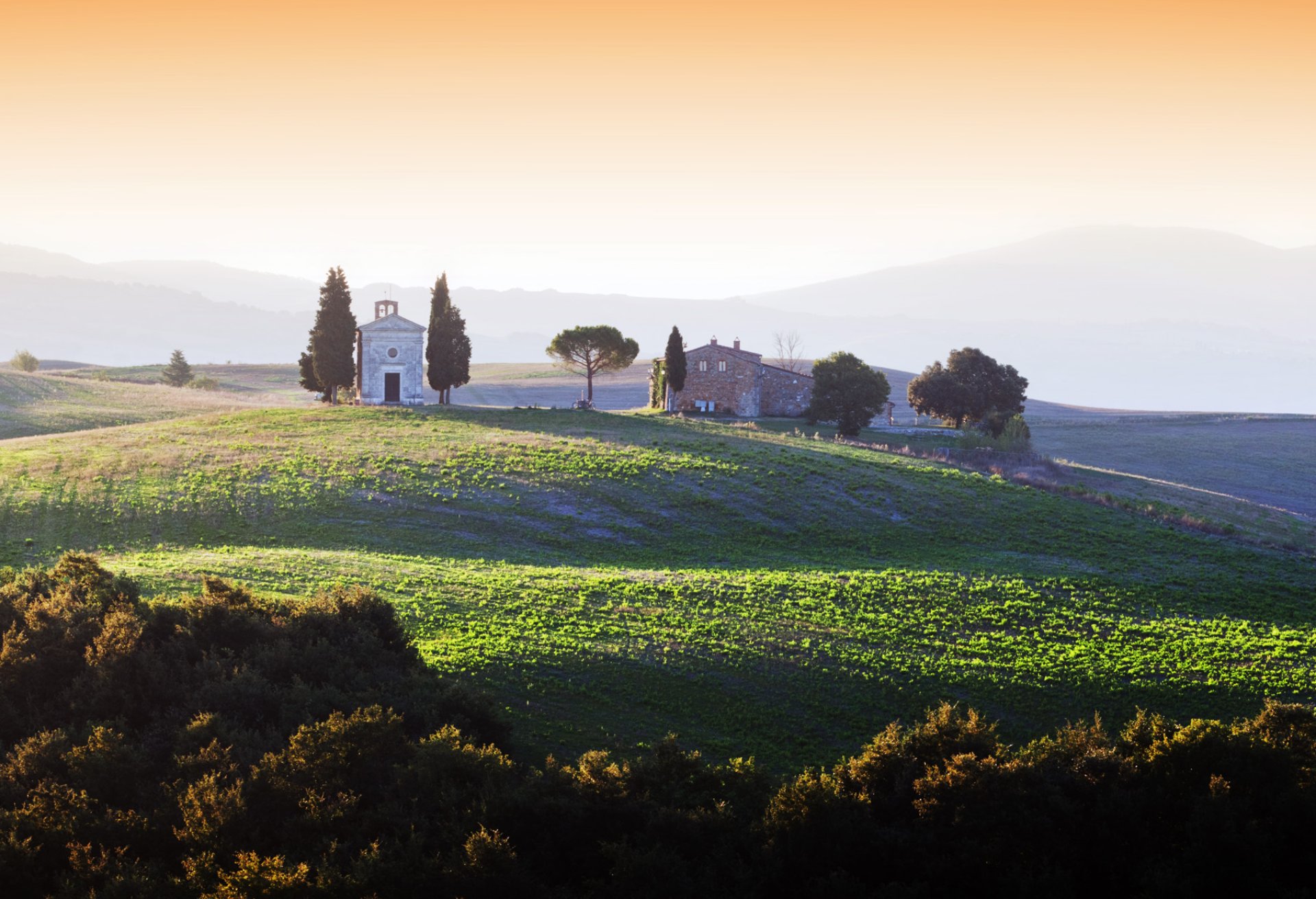 Exploring spectacular scenery dotted with fortresses, villages and vineyards
In the area near Siena the landscape is so pure, characteristic and imprinted on our minds as the quintessential image of Tuscany that it's part of UNESCO World Heritage site list. ...
Morekeyboard_backspace