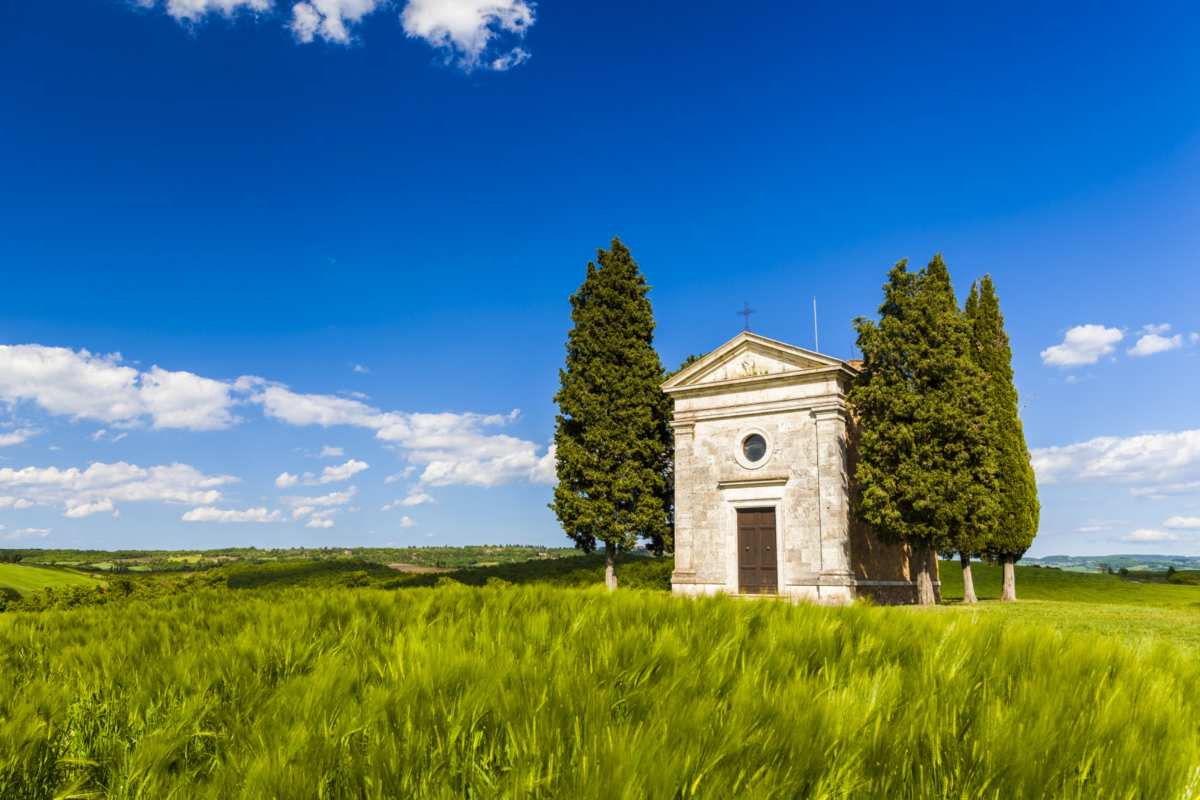 Photo ©Shutterstock / Matej Kotula
Places of worship
Chapel of the Madonna di Vitaleta
An evocative place frozen in time in the hills around San Quirico d'Orcia
The Chapel of the Madonna di Vitaleta is located in the hills of the Val d'Orcia on the road between San Quirico d'Orcia and Pienza, and is one of the most beautiful and evocative places in this incredible territory, declared a UNESCO World Heritage Site.
The small chapel, framed by two rows of cypress trees was built in the spot where legend says the Virgin Mary appeared to a shepherdess. In 1533, a statue of the Virgin Mary by Andrea della Robbia was installed in the church, today conserved in the Church of Madonna di Vitaleta in San Quirico.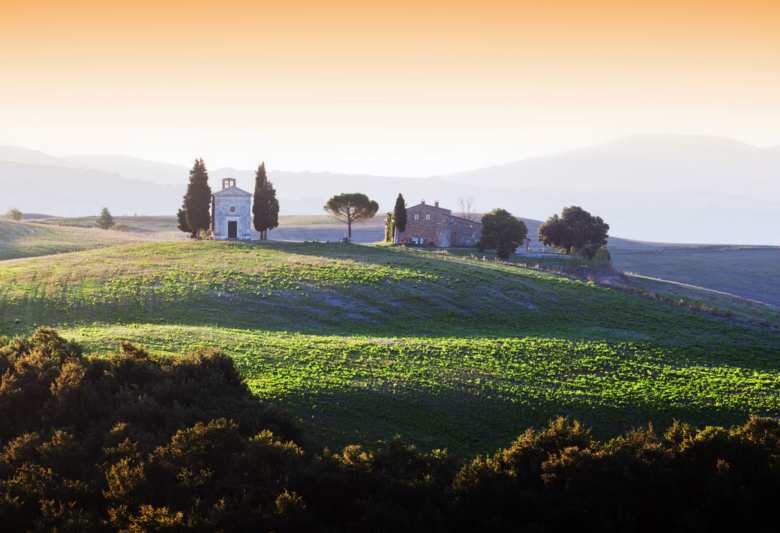 The chapel as we see it today was restored and redesigned in the 1800s by Giuseppe Partini, to whom we owe the simple, clean appearance of the small church. The façade is decorated with stone from Rapolano and a small rose window.
Today, the chapel is one of the most photographed locations in all of Tuscany because its light colours standout against the surrounding countryside, where the rolling hills of the Val d'Orcia offer an incredible sight. It's one of the most perfect places for a romantic day trip, perhaps accompanied by a picnic in the neighbouring fields.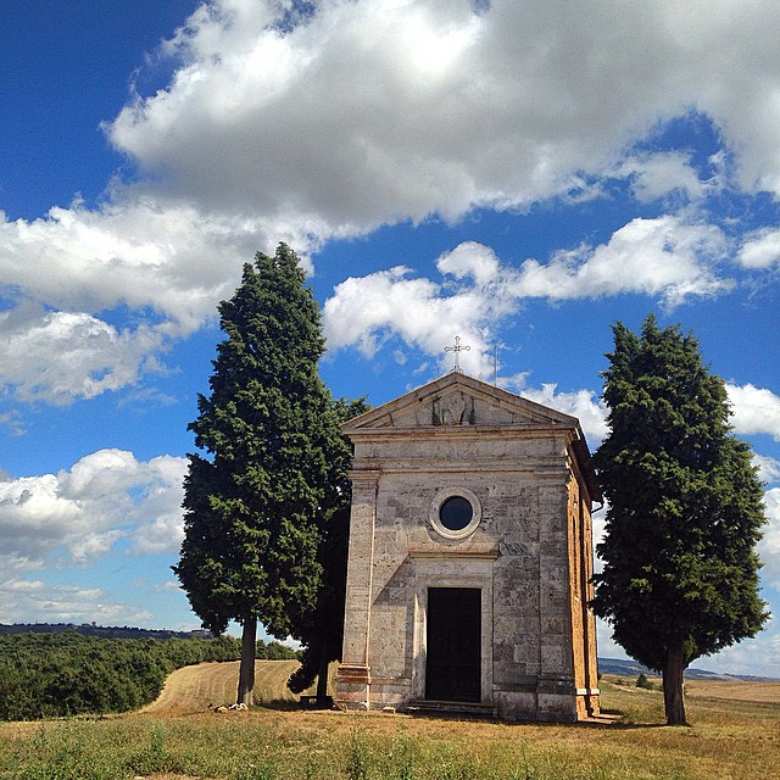 The chapel can be reached by car or via a hiking trail through the hills.
To get there by car, take the Strada Provinciale 146 linking San Quirico d'Orcia to Pienza, turning off the road as soon as you seen the sign for the chapel. From here, head down a brief stretch of dirt road. You'll then need to park the car and walk to the chapel, about a kilometre away.
For those who love walking, take Strada Provinciale 146 to a small road surrounded by olive groves until you reach the sign for the chapel. If you're coming from Pienza, you can get there on foot following the backroad leaving from the parish church in Corsignano.
San Quirico d'Orcia
A historic village in the heart of Valdorcia along the Via Francigena
At the very heart of Val d'Orcia, nestled in the swirling hills is the incredibly historic village with (probable) Etruscan origins, immersed in olive groves, vineyards and oak woods. San Quirico d'Orcia, with its medieval parish churches, is an absolute must-visit. Find yourself in this enchanting scenery, famous for its beautiful countryside and harmonious atmosphere.
Morekeyboard_backspace