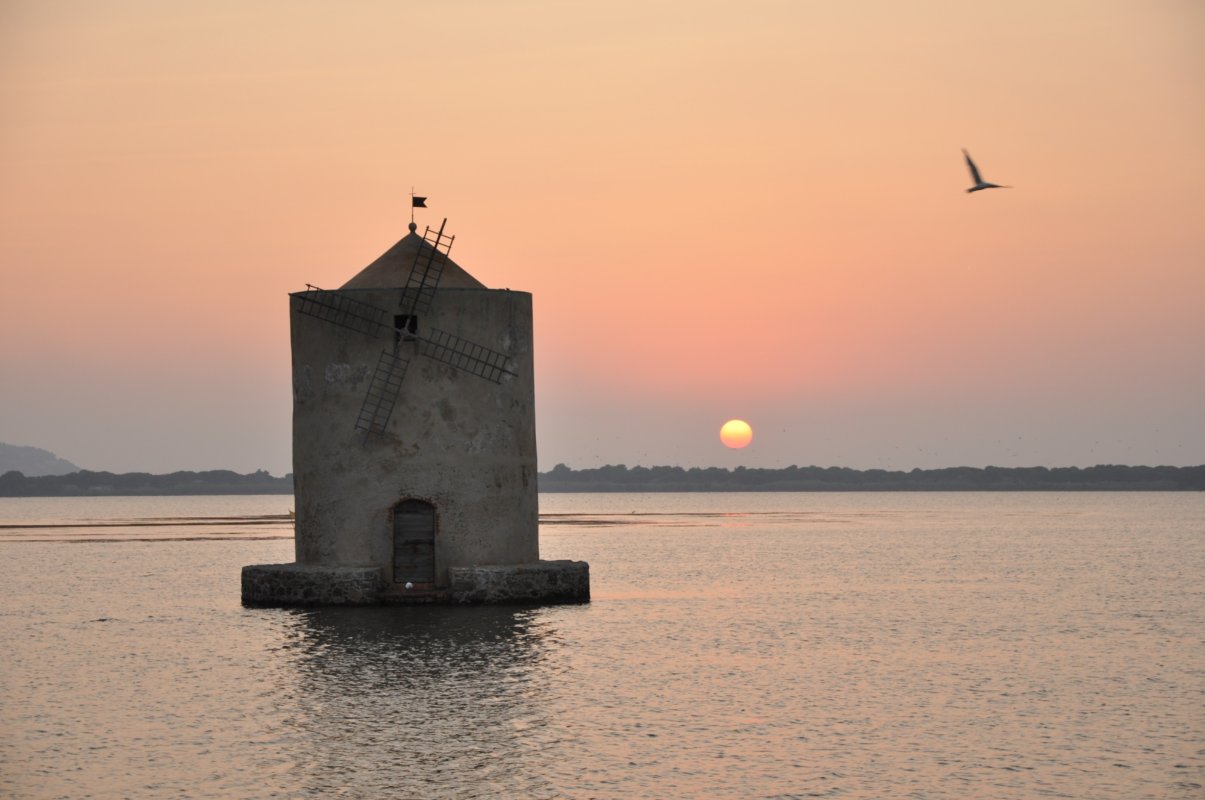 Orbetello
Explore the beauty of the sea and lagoon
Orbetello rises on a thin strip of land located into the middle of the coastal lagoon.
The small island where it stands is surrounded by the Levante and Pontente Lagoons, known respectively as Tombolo della Feniglia and Tombolo della Giannella. These offer the visitor many kilometers of charming beaches. Its boat-like shape anchored in the calm waters of the Lagoon is tied to the Monte Argentario.
Promontory area by an artificial dam built in 1841. It is a lively and busy town whose principal resource has always been fishing. It is no accident that local recipes featuring fish from the lagoon have become famous. Today, it has become an ever more popular spot for tourists. This is thanks to the beauty of the sea and the enhancement and preservation of its natural surroundings coupled with the Nature Reserve of the "Laguna di Orbetello" and the variety of accommodation, especially the camping sites.
HISTORY
It was first settled by the Etruscans as the remains of a polygonal city wall demonstrate. It was dominated by the Roman Empire to which it owes its name, although exactly what that was still under discussion: Orvelus, Urva Tellus or Urbis Tellus (meaning 'Circular city, city of herbs or city of Rome'.)
The uncertainty remains in part because the archives were plundered in 1455. In any case, it was and is a city that rises from the sea and because of its particular geographical position has always been a desirable conquest, not only by noble Italian families, but by foreign states as well.
After it passed from the Orsini family to Republic of Siena in 1555, it was occupied by the Spanish who proclaimed it the capital of the Stato dei Presidi, and proceeded to build massive fortifications. The French failed to take it, but the Austrians succeeded, and shortly thereafter, in 1736, it passed to the Bourbons of Naples. Finally, in 1815, it came under the rule of the Grand Duchy of Tuscany. There are many places of interest in the neighbourhood of Orbetello. The port of Talamone, a picturesque and solitary fishing village situated on a rocky promontory, is built around a 15th century citadel from which there are spectacular views of the coast and islands.
In the south of the lagoon, Ansedonia, is equally known for its importance as an archaeological site. It was there that the remains of the city of Cosa, an important Roman colony of the 3rd century BC, was discovered. The so-called "Tagliata Etrusca" is found at the seashore of this small promontory. This is a canal cut in the rock near the Spacco della Regina, a deep and mysterious cavern which seems almost mythological. During the summer, the "Festival of the Presidi", with its wealth of well-organized and varied cultural activities, is worth taking in.
2
TOP ATTRACTIONS IN Orbetello