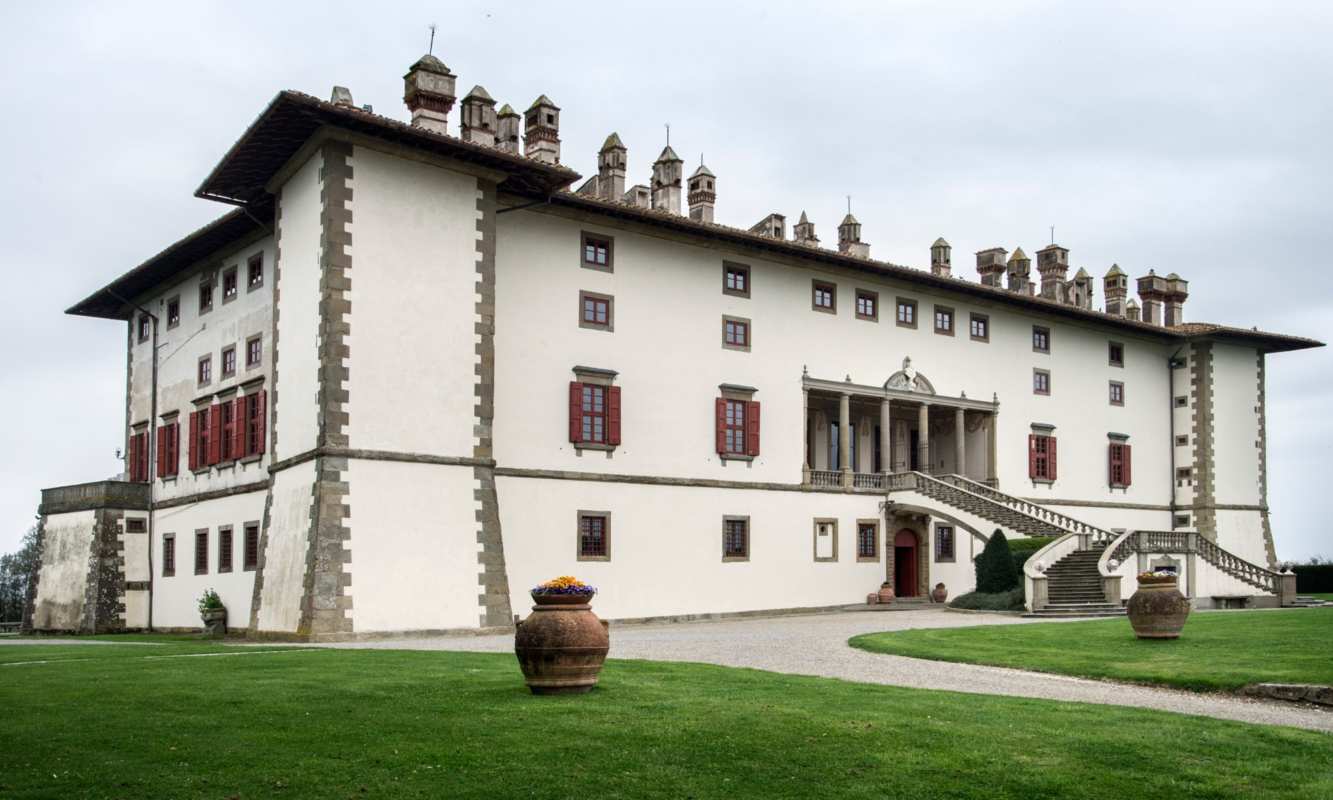 Photo ©Francesco Bolognini
location_cityHistorical Buildings
Villa medicea La Ferdinanda
Among the hills of Carmignano there's an architectural work of art made by Buontalenti
The Medici Villa of Artimino, also known as "La Ferdinanda", is in the hills of Carmignano, in the little medieval hamlet of Artimino. This beautiful location, the legend says, was chosen by the Granduca Ferdinando I de' Medici during a hunting. He made the house projected by architect Bernardo Buontalenti.
The Villa was built in only 4 years, between 1596 and 1600, but the customer and his heirs didn't frequent it much. Only Cosimo III brought it to its original splendour.
The building has a rectangular layout and its façade features angular bastions that suggest the shape of a fortress but the military look disappears thanks to the spacious loggia, supported by four columns.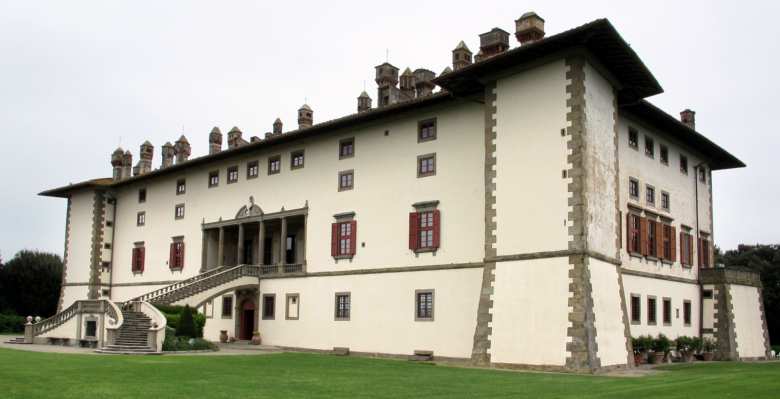 The interior, from the vault of the loggia to the little chapel and from the golden hall to the Cristina di Lorena apartment, are decorated with frescoes by Domenico Cresti (known as il Passignano) and Bernardo Poccetti. At the ground floor, you can see the wine cellars and the weapons room. The basement is no more occupied by the Archaeological Museum of Artimino, now located in Piazza San Carlo.
The main characteristic of La Ferdinanda is the sight of the many fireplaces, that's why it is also called the "Villa dei Cento Camini", or "Villa of a hundred chimneys". Even if they are less than that number, there's a chimney in every room, all different from one another. Ferdinando I, in fact, during the construction, ordered each room to have a modern heating system of its own to prevent the cold of winter hunting season.
Among the nearby buildings, there's the refined Paggeria, damaged during the war and then restored to host an hotel with its original fireplaces and washbasins.
Carmignano
In the rolling hills of Montalbano, near Prato
The Carmignano territory stretches through the graceful Montalbano hills, an area vaunting numerous hamlets that form its unique identity, including Artimino, Bacchereto, Comeana, La Serra, Poggio alla Malva, Santa Cristina a Mezzana, Seano and Verghereto, not to mention the town bearing the name same. ...
Morekeyboard_backspace