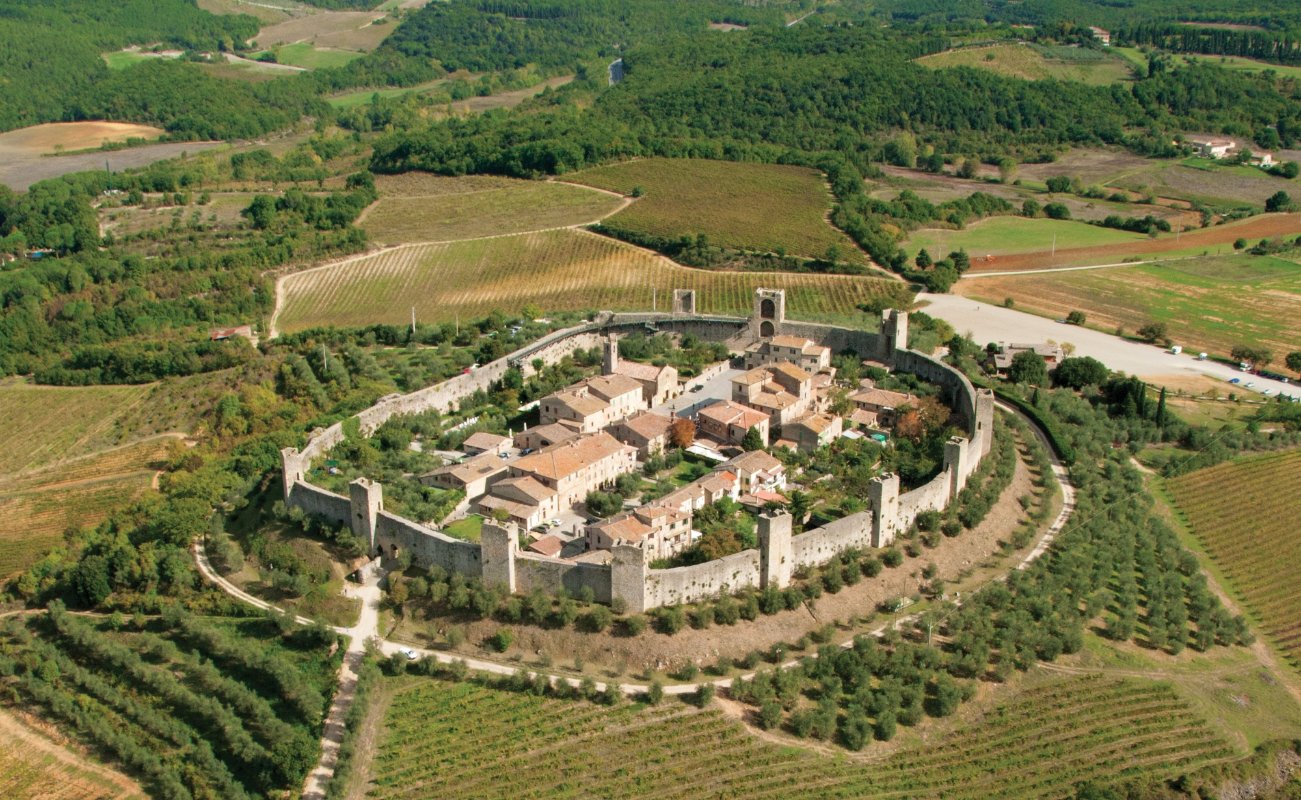 Monteriggioni
From the top of a gentle hill near Siena, this splendid medieval village transports you into the distant past
What to see in Monteriggioni
The greatest point of interest is certainly Monteriggioni Castle, founded in the 1220s by the Republic of Siena with the aim of creating a defensive outpost against Florence. Monteriggioni preserves most of the 13th century structures, such as the city walls that embrace the top of the hill for a length of about 570 meters. It's also equipped with 14 imposing towers that allow you to enjoy the spectacular panorama of Siena.
Inside the walls, the Church of Santa Maria Assunta overlooks the large square. Here, you can find the best preserved traces of the medieval origins.
Don't miss the "Monteriggioni in Arme" Museum which houses faithful reproductions of medieval and Renaissance weapons and armor.
The whole area of Monteriggioni is dotted with churches such as the historic Santa Maria Castello Parish Church, but also villas and small villages immersed in the uniquely beautiful countryside such as Abbadia Isola, an enchanting village inhabited since the 9th century BC.
One of the pleasures in discoverying these places is the possibility to explore them on foot or by bike. There are numerous nature trails and paths including the Via Francigena, Stage 32 from San Gimignano to Monteriggioni is certainly one of the most iconic.
A stone's throw from Monteriggioni, you can visit the wonderful territories of the Valdelsa and Val di Cecina as well as nearby Siena which preserves a unique medieval architectural heritage.
The village comes alive every July with the historical re-enactment titled "Monteriggioni di torri si corona". A medieval festival that's one of the oldest in Italy, it has welcomed thousands of visitors for over thirty years. During the re-enactment, you can admire people dressed in splendid period costumes and sample culinary specialties that have now been forgotten.
In the months of June, September and October, the Slow Travel Fest takes place. This is the regional festival of the Via Francigena dedicated to slow travel and outdoor experiences. The festival offers a rich program of music, street performances, entertainment and excursions to fully experience the route.
Wine tasting and typical products
Monteriggioni occupies the top of a hill surrounded by vineyards and olive trees. It's the perfect place for those who are passionate about good wine as there is no shortage of wine cellars where you can taste Chianti Classico DOCG and Chianti Colli Senesi DOCG. These are full-bodied and intense wines that perfectly match the typical products grown in the area such as saffron, cheese, honey and the production of grappa.
&
TOP ATTRACTIONS IN Monteriggioni
Social & Web
Find out what they say about us, and tell us about your Tuscany!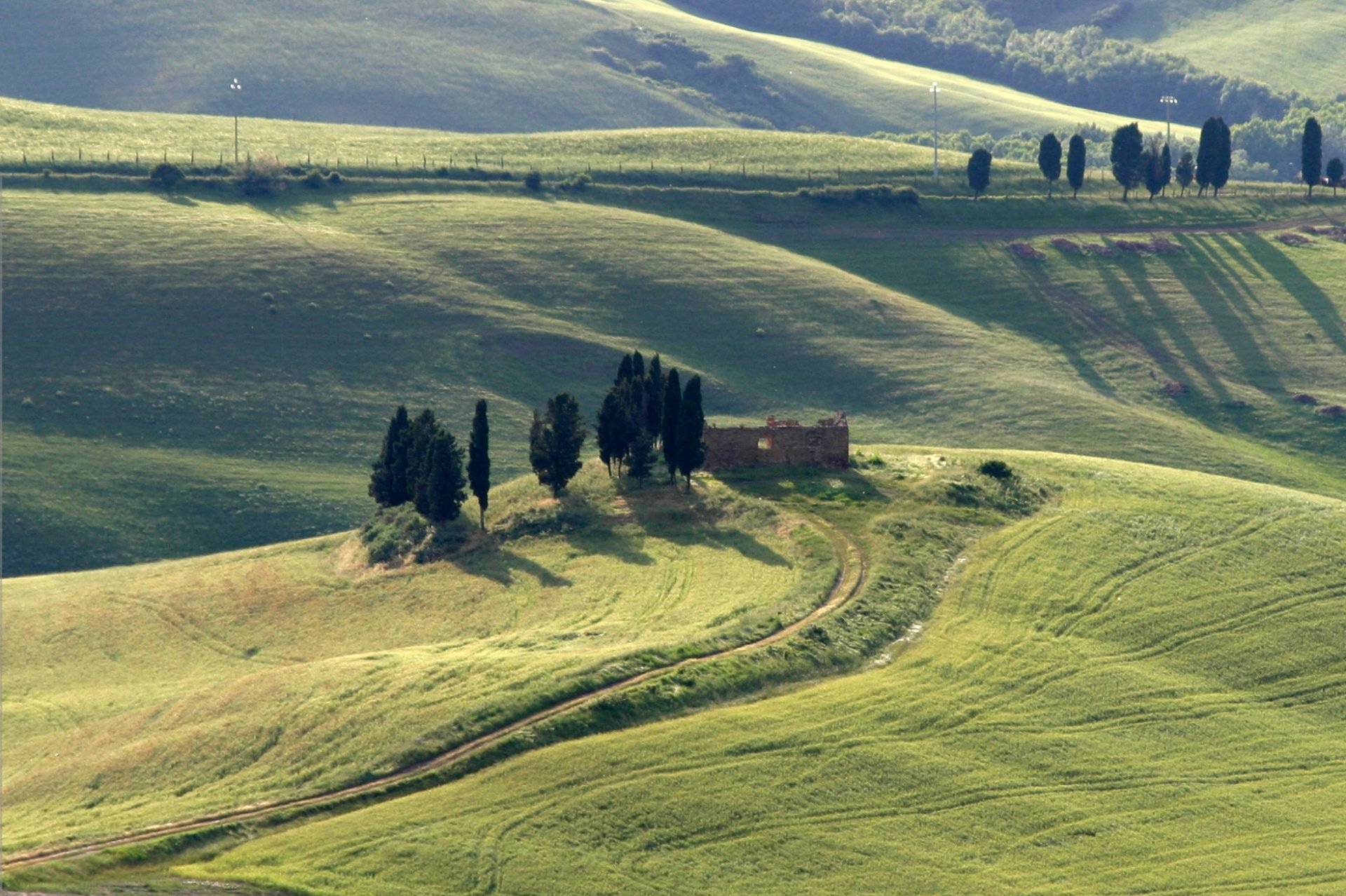 When millennia-old beauty and rolling hills go hand-in-hand
The landscape in the Val d'Elsa and the Val di Cecina are begging to be captured on film, as if it were the only way to absorb its beauty. ...
Morekeyboard_backspace