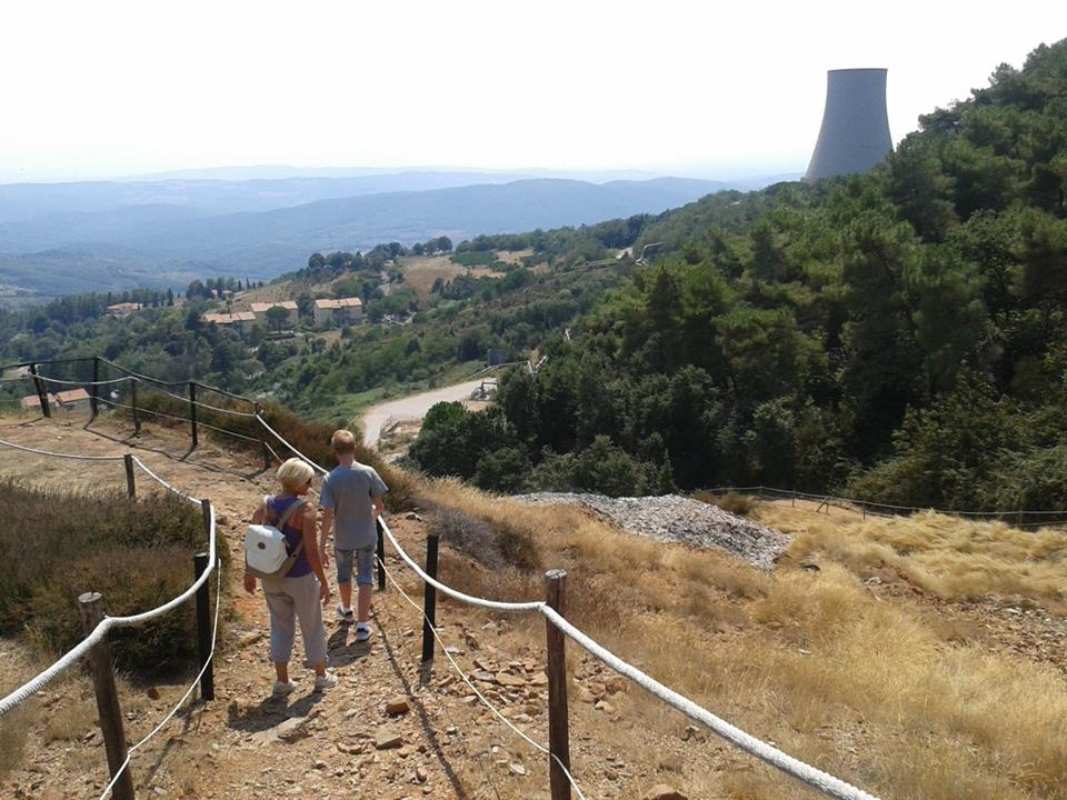 natureNaturalistic attractions
Le Biancane Nature Park
From the center of the Earth to the sky, a surreal landscape in Monterotondo Marittimo
Le Biancane Nature Park is a symbol of the relationship between Monterotondo Marittimo and geothermics, that is, the energy that comes from the depths of the Earth. Le Biancane is an extraordinary area for its vapour emissions and for the way in which the energy modified the natural habitat and the typical colours of the nature found in the Colline Metallifere. It is precisely for these geological and climactic characteristics that a peculiar plant life has developed here that makes the territory unique. The white vapours emitting from the Earth, the boiling mud and the white brush marking the soil give this landscape an evocative and unusual appearance.
The Municipality of Monterotondo Marittimo and Enel Green Power thought to promote this natural heritage by creating an itinerary through the most fascinating geothermic traces in the area and the "historical and industrial" patrimony of man's use of the endogenic fluid.
The itinerary begins just a few meters from Monterotondo's historical center, right in Lagoni, in the area known as "Vecchio Vascone," and takes visitors on a discovery of unique phenomena, like the vapour that emits from stone cracks, concretions of various colours and materials, boiling water flowing from the ground and the colour of the ground that turns from a deep red to a yellow ochre to a bright, intense white.
Monterotondo Marittimo
A medieval town in northern Maremma, among ancient ruins, geysers and fumaroles
The medieval town of Monterotondo Marittimo stands in the Metalliferous Hills among swathes of chestnut woods, and it owes its Latin name - Mons Ritundus - to the round, conical form of the hill on which it stands. The area marks the border between three different provinces, those of Pisa, Livorno and Grosseto. ...
Morekeyboard_backspace