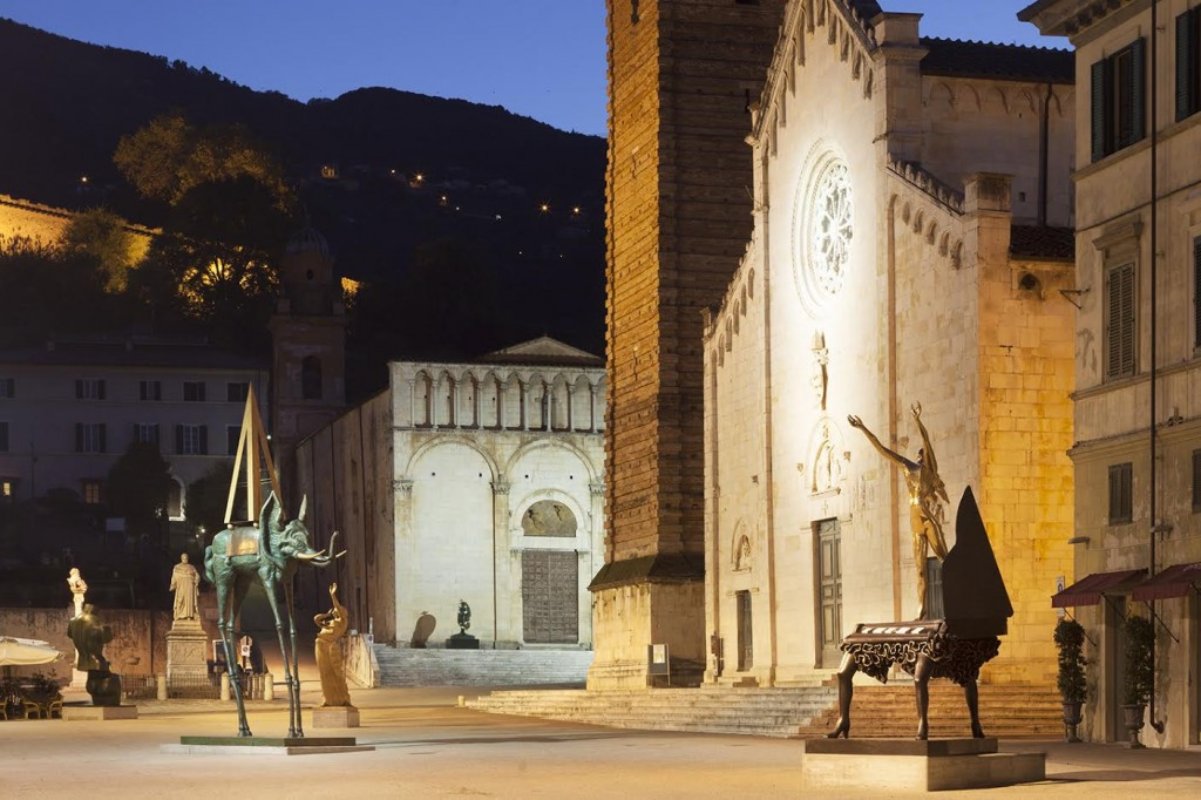 Photo ©Costanza Giovannini
Pietrasanta
Land of artists and marble workers between the Apuan Alps and the sea
Read the story of Pietrasanta on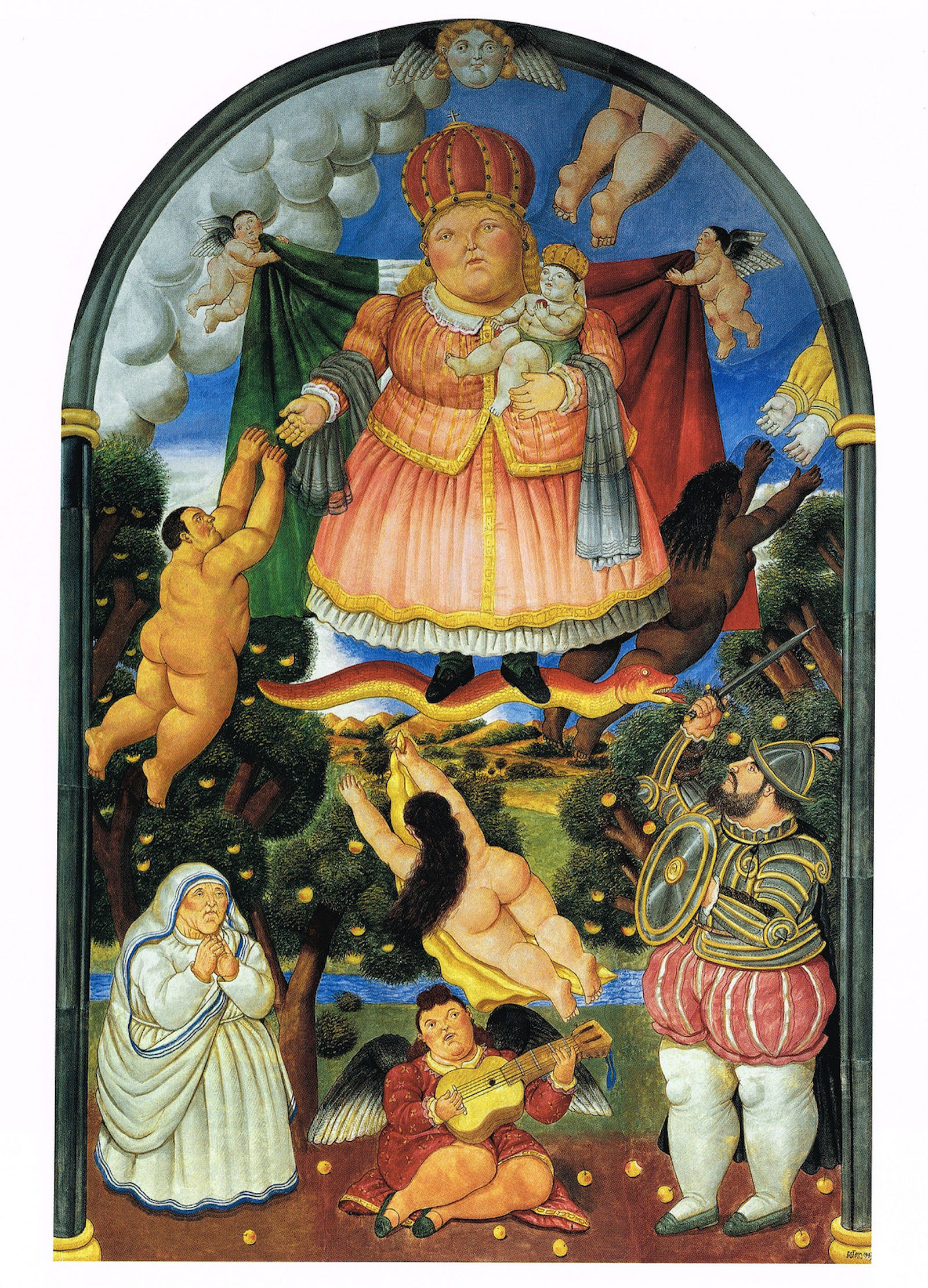 Pietrasanta
Giulia and the giant, fat, talking frescoes
A little girl's discovery of the Fernando Botero's shapesRead the story
The fascinating city of Pietrasanta is the perfect destination for art enthusiasts, both classic and contemporary. A gathering place for artists from all across the world and a true hub for international sculpture, in recent decades, Pietrasanta has become a something of an open-air museum, where visitors can admire, among the many galleries and public piazzas, an uninterrupted continually renewed exposition of contemporary art and sculpture of the highest levels.
The city has earned itself the nickname "Little Athens" thanks to the concentration of artists that have decided to settle down here over the years (among the most noteworthy in recent times are Igor Mitoraj and Fernando Botero), and is today a hard-won elite and cultured tourism destination. The artistic trade, skilfully cultivated, boasts ancient roots that are strictly tied to marble working (and later bronze), a centuries-old tradition in this city. Just looking at the imposing and nearby peaks of the Apuan Alps will remind anyone of this, as will the elegant decorations on the many churches throughout the streets and piazzas in the center and the evocative presence of the old workshops, including the historic Studio Cervietti in via Sant'Agostino.
Strolling through the elegant historic center, letting yourself be pleasantly distracted by the art galleries, boutiques, wine bars and high-class restaurants, it's important to take a moment to visit at least some of the churches in Pietrasanta. Among these, one worthy of a mention is the Cathedral of San Martino, which, overlooking the beautiful piazza Duomo, conserves prestigious artworks and whose bell tower is stunning, concealing a fascinating twisting staircase that runs from top to bottom. In the same piazza are the deconsecrated church of Sant'Agostino, with a magnificent cloister and a Baroque bell tower, and the Teatro Comunale. Among the many sculptures to be admired as you walk through the streets, we should point out the Warrior by Botero and the Centaur and the Annunciation (decorating the lunette above the main door of the church of Sant'Agostino) by Mitoraj.
A good time to visit Pietrasanta could be the summer, when the city hosts a series of exhibitions and art fairs in the piazzas and galleries, as well as performances at the Villa Versiliana in Marina di Pietrasanta. The city boasts a seaside hamlet just a few kilometres from the historic center, where visitors can look out at the multi-coloured kaleidoscope of the Versilia coast.
&
TOP ATTRACTIONS IN Pietrasanta
Social & Web
Find out what they say about us, and tell us about your Tuscany!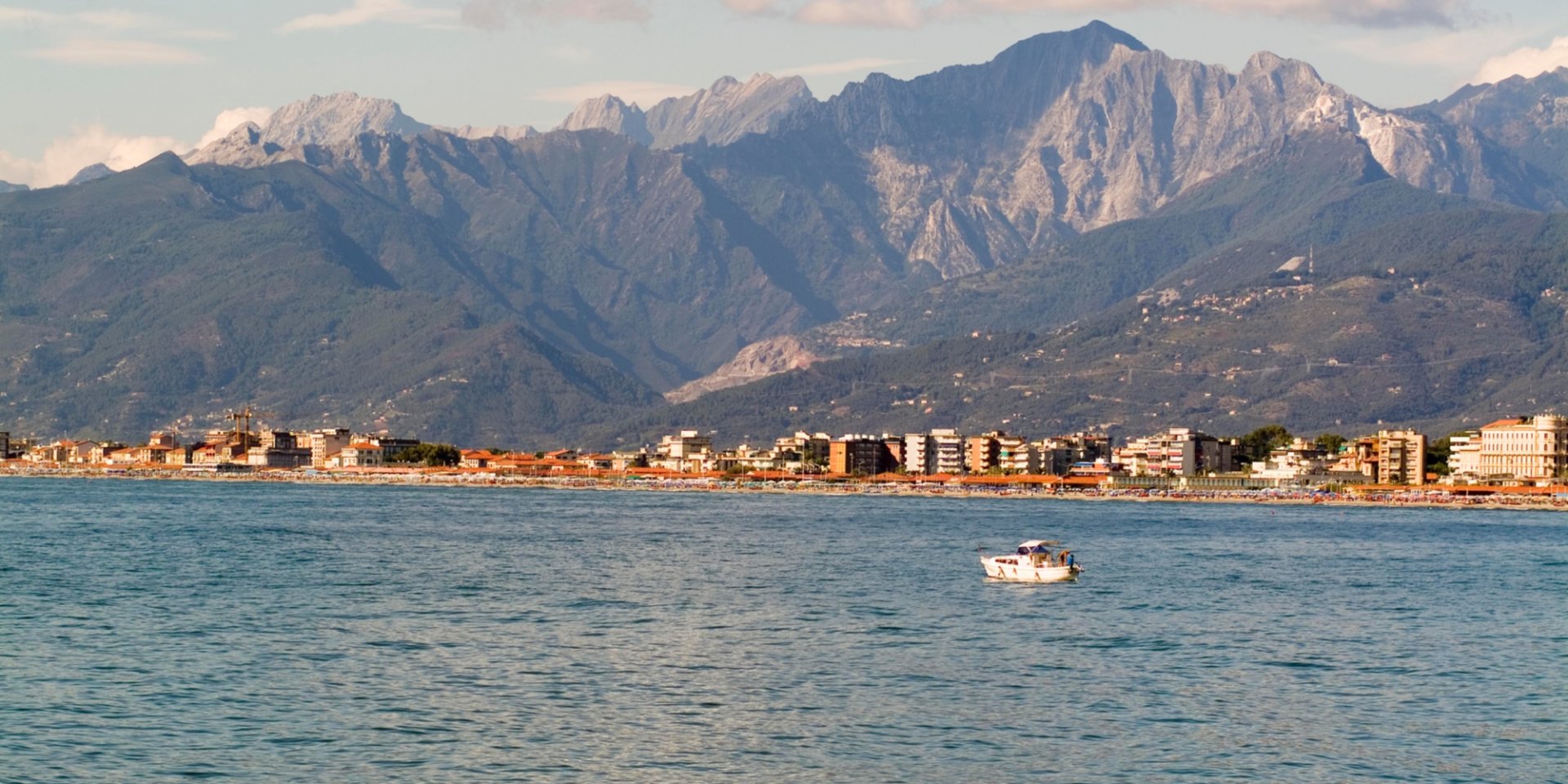 From the beaches to the Apuan Alps, a land of tradition and entertainment
Golden beaches, an inland dotted with small villages and nature reserves waiting to be explored, a moderate climate and a nightlife full of performances and entertainment: this is the Versilia, a ...
Morekeyboard_backspace