natureNaturalistic attractions
Orrido di Botri
Learn about the flora and fauna of an enchanting natural cave near Lucca
If you love nature and want to experience an amazing canyon here in Italy, then check out a hidden place in the Serchio Valley. Its name is Orrido di Botri and you'll find it near Bagni di Lucca: a strikingly harsh calcareous cave with steep walls deeply by the cold waters of the Rio Pelago torrent.
It is an extremely narrow valley and originated by tectonic movements. The Orrido di Botri is a wild location for rare animals, such as the golden eagle and the wolf.
The Orrido di Botri Nature Reserve was founded in 1971 to safeguard 286 hectares and is managed by the State Forestry Corps, the office that protects the Biodiversity in the territory of Lucca.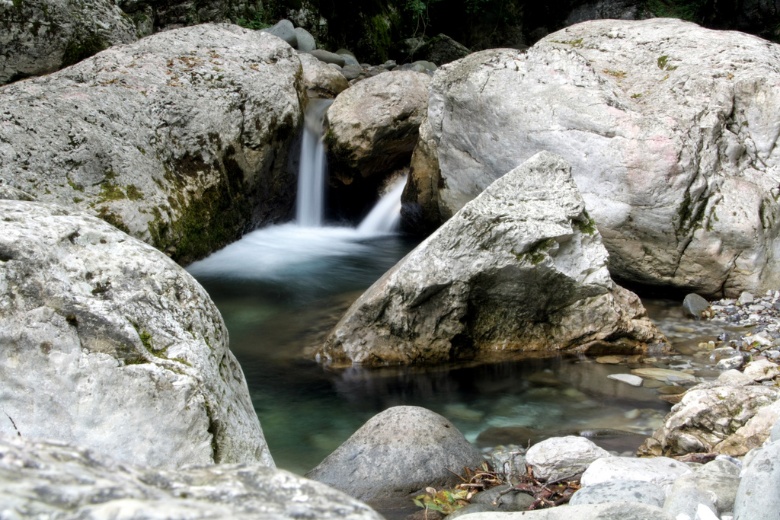 Tours start from Ponte a Gaio, which provides the only access to the gorge, where you can find the visitors' centre and the ticket office. The reserve is open from June to September and you must wear a helmet. To reach the canyon, you follow the river bed with a guide: the longest route goes up to Piscina (approx. 4 hours walk).



Bagni di Lucca
An elegant health spa that is famous all over Europe
The hot spring waters of Bagni di Lucca, which probably date back to Roman times, became famous as early as the twelfth century in the days of the Countess Matilde di Canossa. Bagni di Lucca went on to become one of the most important health spas in Europe, constituting an elite spot for European tourism long before popular Mediterranean beach resorts took over the limelight from this corner ...
Morekeyboard_backspace
You might also be interested in