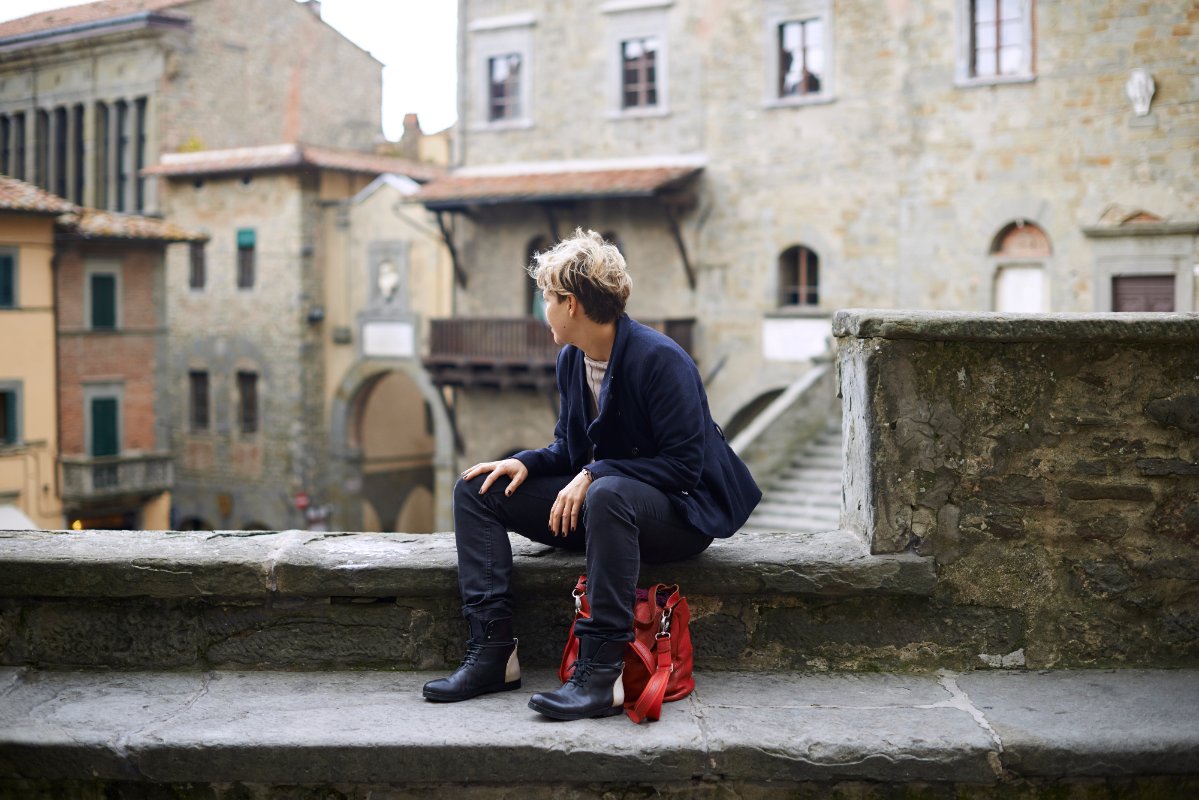 Hidden gems are everywhere in Florence!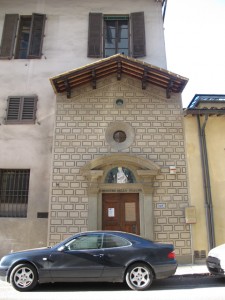 If I can give you only one advice for you next trip to Tuscany this advice would be: keep your eyes open! It's normal to do a top 5 list of things to see when you travel, but sometimes we are just too busy going from one point to the other and we forget to see the beauty around us. I guess it happens with all of us. For example in your way from home to work, in your own city: have you ever noticed something "new" after a long time taking the same street?
It happens with me. Today I was walking in Via Cavour here in Florence. I have been in this street hundreds of times, but today I saw something different. No, it was not this Mercedes, I don't care about cars. It was a small charming building inside a very normal Italian building. I got closer to read the signal and I learnt something new. I am sharing it with you!
Chiostro dello Scalzo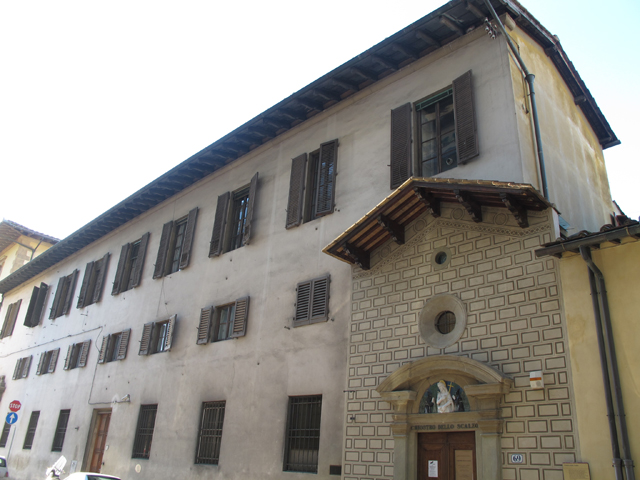 Formely used by the company of the Disciplinants of St. John the Baptist, it was nicknamed "dello Scalzo" because in their processions the cross-bearer walked barefoot. The small cloister by Giuliano da Sangallo, entirely frescoed, has one of the most interesting mural cycles of early 16th century Florence. Scenes from the "Life of St. John the Baptist", and "Four Virtues (Faith, Hope, Charity and Justice)", were painted in grisaille by Andrea del Sarto between 1507 and 1526. While Andrea was away in Paris, Franciabigio painted in 1518-1519 the "Baptist taking leave of his parents" and the "Meeting of Christ and the Baptist". Visits: Mondays, Thursdays, Saturdays from 8.15 am to 1.50 pm (closed on January 1st, May 1st, December 25th) If you want to learn more read the article on
TuscanyArts
! [geo_mashup_map]
You might also be interested in