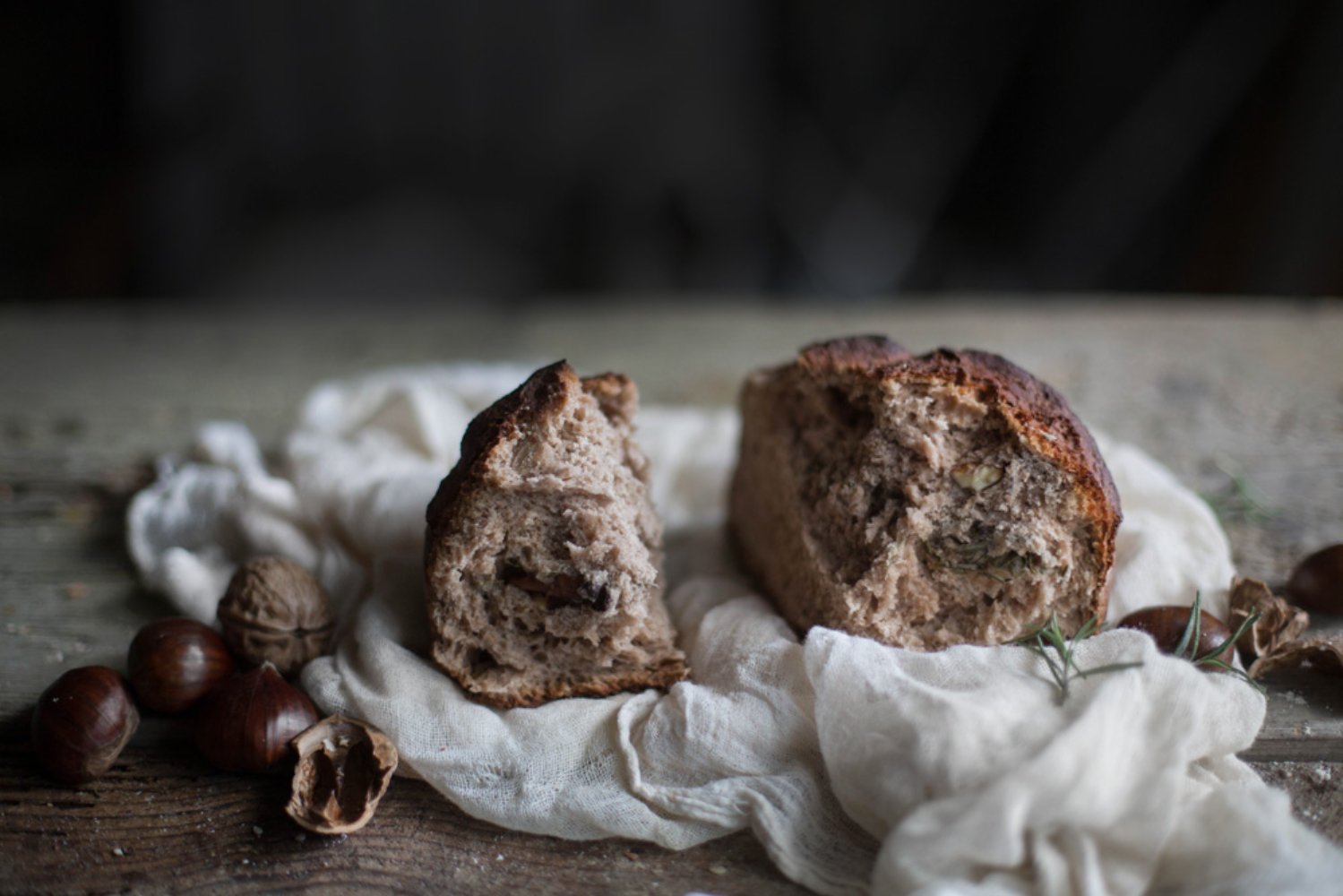 A tasting tour through 7 top food products related to 7 Tuscan destinations
Tour Tuscany through 7 top foods

by Flavia Cori
There are several fine foodstuffs around the region that are really worth tasting. Some of them even boast a European designation of quality label because they have been produced in a specific area and their reputation can be attributed to their geographic origin.
We offer you a tasting tour through 7 top food products related to 7 Tuscan destinations. The following articles and recipes have been written by 6 international food bloggers for the Vetrina Toscana project. Have a nice trip!
Siena and the Cinta Senese breed of Pig
"The Cinta Senese is a strong and sturdy breed of pig native to Siena suitable for being bred in the wild." Giulia Scarpaleggia tells about this special pig and the hard work done by the Consortium of the Cinta Senese to save this animal from extinction. Read From the Medieval frescoes to our table: tagliatelle paglia e fieno with Cinta senese meat sauce on Juls kitchen blog.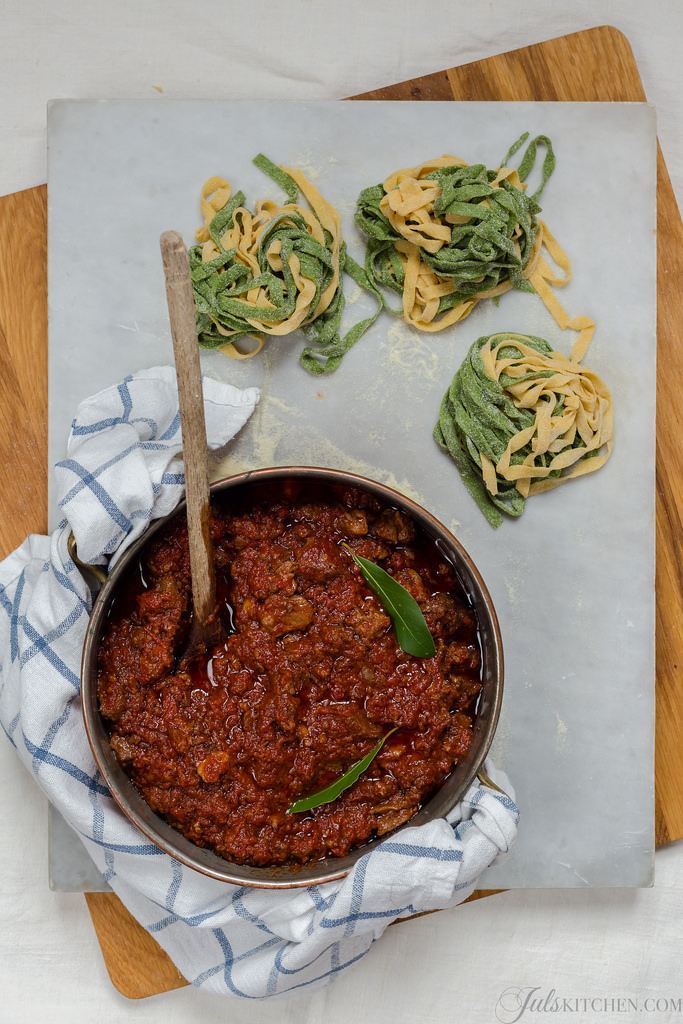 The Lunigiana and its chestnut flour
"Lunigiana chestnut flour is stone-ground to a powdery-like consistency after an ancient process of drying the chestnuts by burning chestnut wood for 40 days." Read about the magical Lunigiana area and find out the Walnut Rosemary & Chestnut country bread recipe by Valentina Solfrini.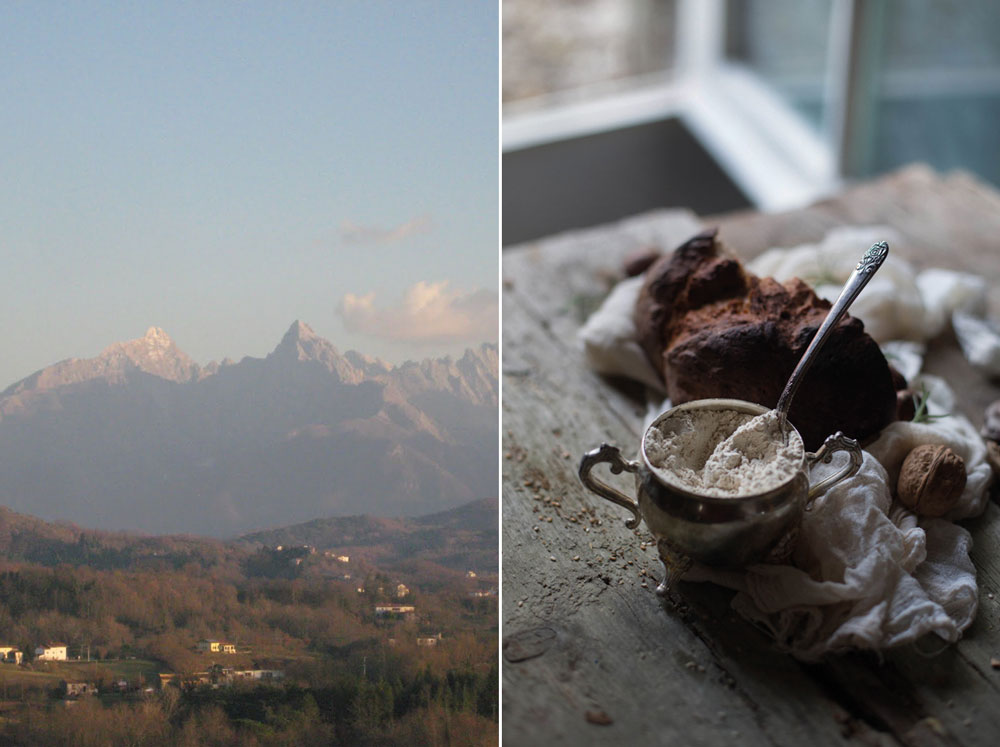 Spelt from Garfagnana
Spelt has been grown for thousands of years in the Garfagnana area and, as in the past, it's still processed in ancient stone mills. Join Patrizia Malomo on this trip and discover the many Garfagnana fairy towns on Garfagnana and its supreme spelt article.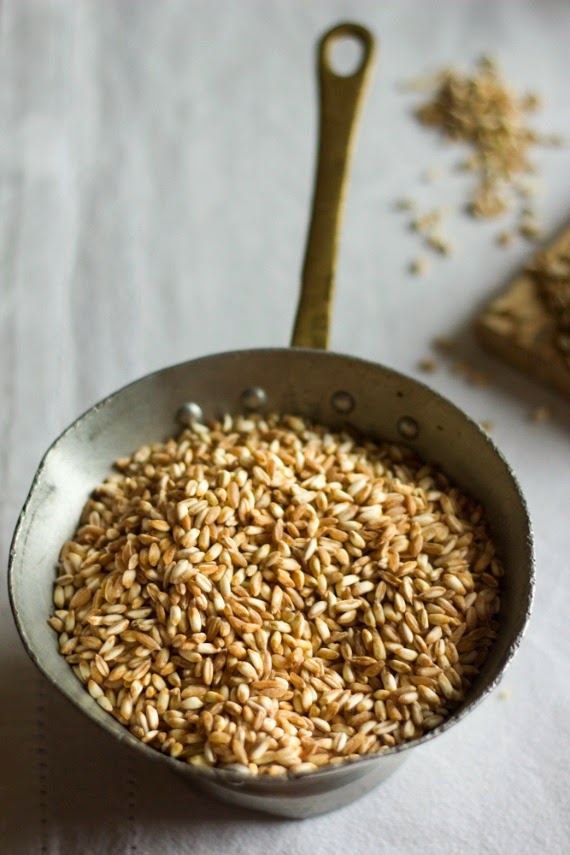 Saffron from the hills around Florence
Saffron thrives in the Mediterranean, but you'll be surprised to discover that, ever since the Middle Ages, it has been growing in the hills around Florence. Read about this red gold here (in Italian, sorry).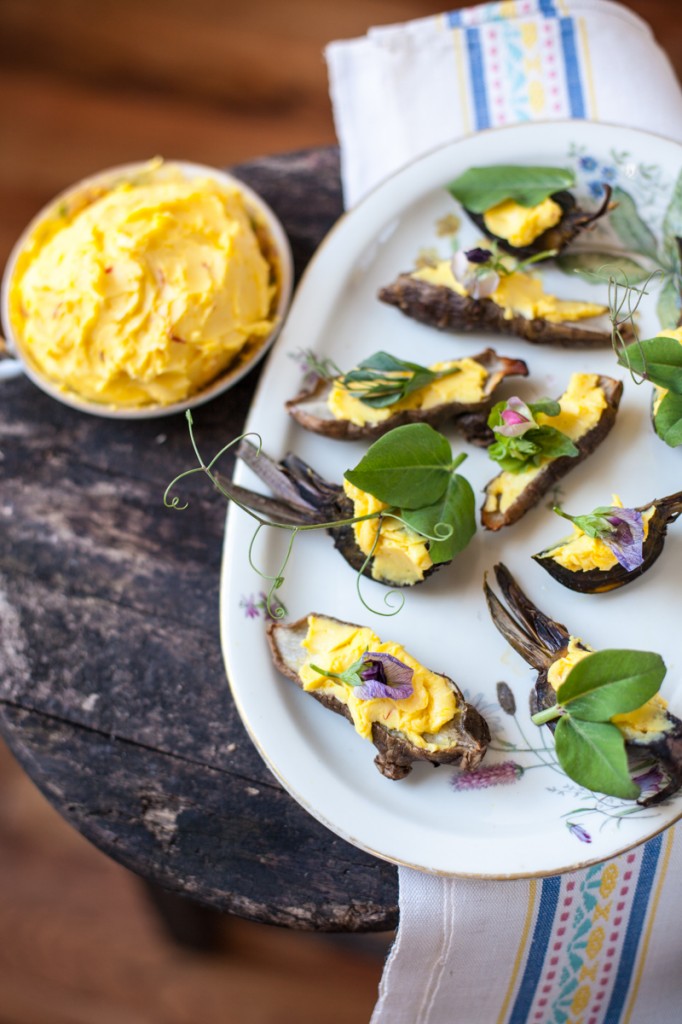 The Valdichiana and the Chianina meat
"The best-quality Tuscan steak comes from the famous Chianina cow, the Tuscan White Steer. They say that the Chianina probably dates back to prehistoric times, having seen graffiti in several caves in Italy. It is easily recognizable for its white coat and large size, one of the largest cattle." Read about the White steer breed from the Central Apennines in this article by Judy Witts.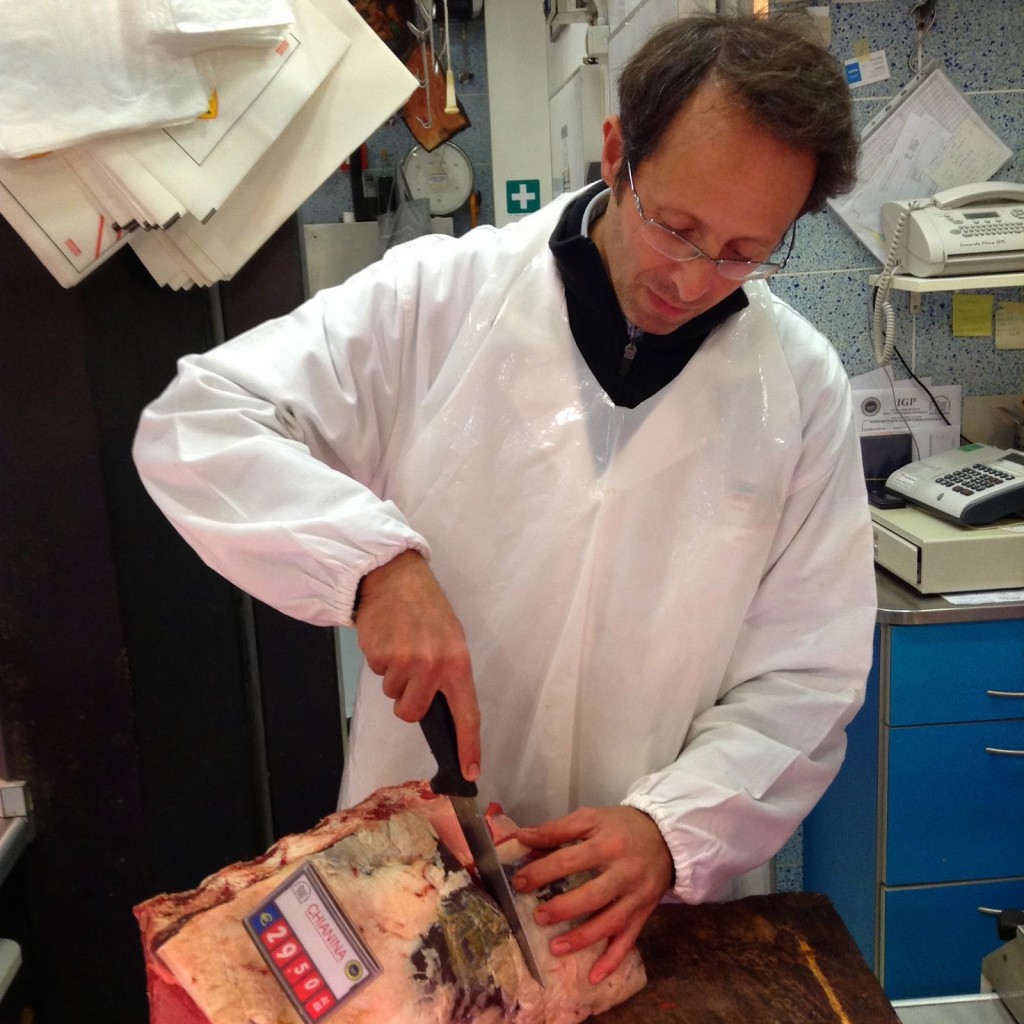 Monte Amiata and its Pecorino Toscano
Pecorino Toscano (Tuscan pecorino) is a soft or semi-soft cheese made from sheep's milk. Since it's made throughout Tuscany, Sigrid Weber wrote about a very special area that hosts some of the best Pecorino producers. She has also made a yummy pull apart bread with Tuscan Pecorino and kale.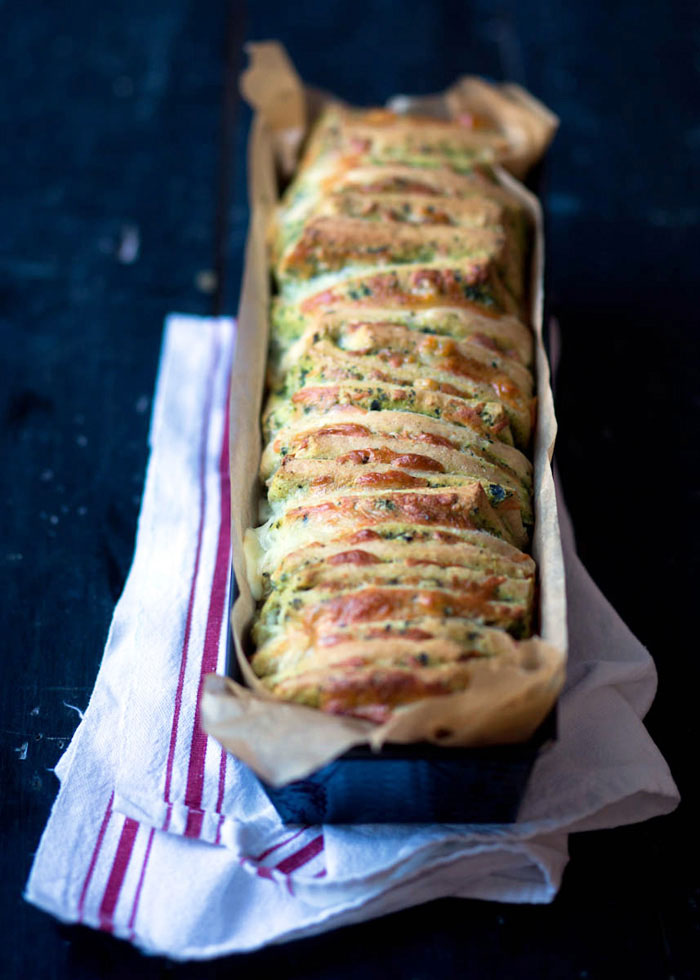 The Maremma and the Central Italian Lamb
Have you ever heard of "buglione d'agnello" (lamb stew)? The Southern Tuscany culinary tradition is linked to its country life and uses herbs and meat as main ingredients. Read about the Maremma cuisine and the IGP Central Italian lamb in this article by Serena Angelini (in Italian).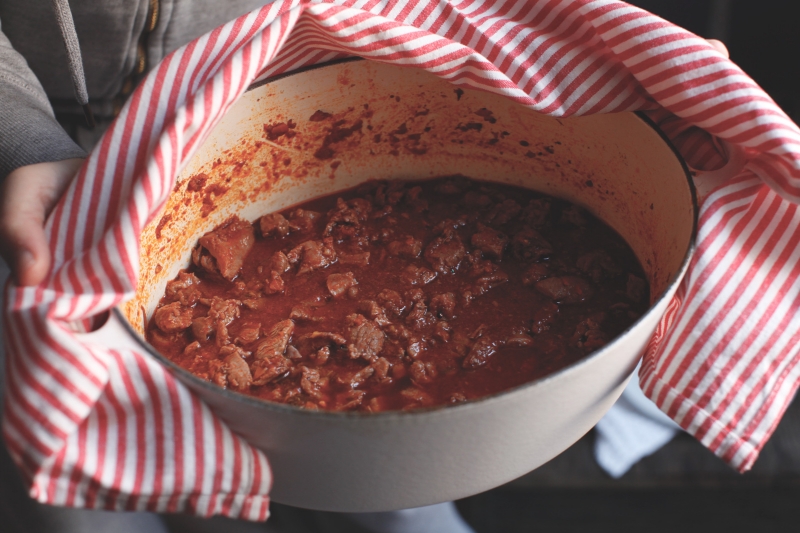 You might also be interested in
Ideas
Truffle towns in Tuscany
From Crete Senesi to the hills around Pisa, skirting the Valdelsa: 8 towns devoted to the truffle