Getting to know the Chianina IGP breed of cattle in the Mugello area
A countryside day trip to the Mugello
It was a crisp 3 degrees Celsius in the Mugello area when we set off to visit a farm that raises the world's oldest breeds of domesticated cattle. We all hurried out of the van and into the front door of the farmhouse where we all hoped there would be a blazing fire waiting for us… there was. As we stood there, slowly defrosting, we were asked: "who would like to help us feed the baby calves?" My hand shot up in an instant as I immediately forgot the chill waiting for me outside. Having the opportunity to feed baby cows - I'm In! Outside we went to meet the newest editions of the family Otto and Elia. And today I would have the pleasure of helping 3 day old Elia have her breakfast.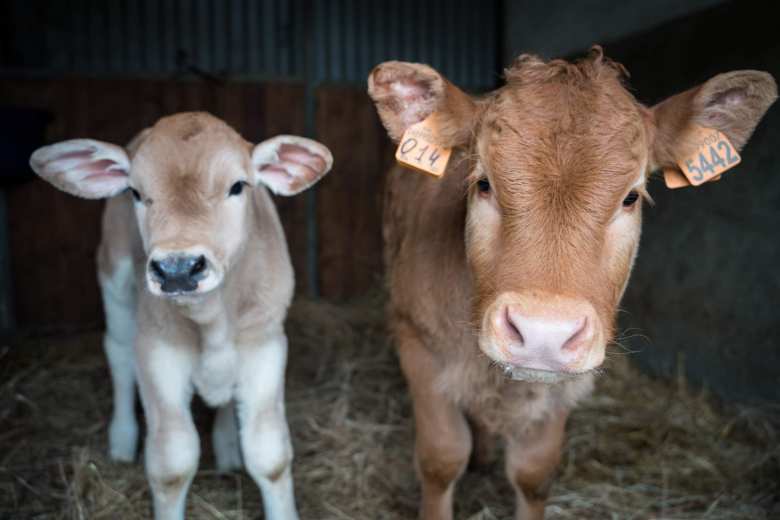 Elia is from a very old breed of cow called Chianina. In fact, many speculate that they are the oldest breed of cows in the world, with a history of them being raised in this region for 2200 years. There are even impressions of them in some famous art sculptures from the days of Ancient Rome. Today they are considered the pinnacle of beef in Tuscany and are praised for being rich and well-marbled.
Here at Le Querce farm in Borgo San Lorenzo, it's purely about raising the cattle and making sure that they live up to their reputation of being the highest possible quality. This breed of cattle is IGP (protected geographical indication) and the farmers must adhere to strict regulations to ensure the cattle meets the requirements of the Ministry of Agricultural, Food and Forestry Policies. This includes the tagging and numbering of the cows at birth, a system that follows them their entire life. From this number, you can find out information about the cows' parents, where they grew up, what they were fed etc.
It was really nice to visit this family-run farm and see a morning in the life of the local farmers who love raising their Chianina cows.
Not far away you can have a ranch experience of a different kind in Scarperia at Toscana Ranch. Here it's not about cattle, but horses, and you can even get a local riding experience and discover what it's like to go horseback riding through the stunning countryside of Tuscany. As it had been a cool foggy morning, this made for some truly beautiful scenery as we trotted our way through the surrounding fields not far from the ranch.
We were all novice riders and we were glad to discover that this wasn't a problem at all. After a quick tutorial from the ranch owner Sara, we were each given a horse that would be our companion for the next 30-45 minutes (Longer rides are available). They were all very calm and well behaved, it was an experience that people of all ages and skill levels could thoroughly enjoy. The only time we hit any difficulties was if the horse spotted a tasty piece of grass that they were keen to nibble on - a hungry horse stops where it wants, apparently. But a little maneuvering of the reigns and a reasonably stern "no" and you were off again.
The Mugello is a great destination for all horse lovers as it's located only 30 minutes away from Florence for anyone wanting to go on a day trip. If offers countless accommodation options where you can get a full experience and immerse yourself in ranch life for a couple of days.
You might also be interested in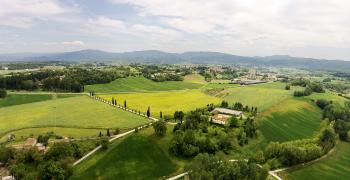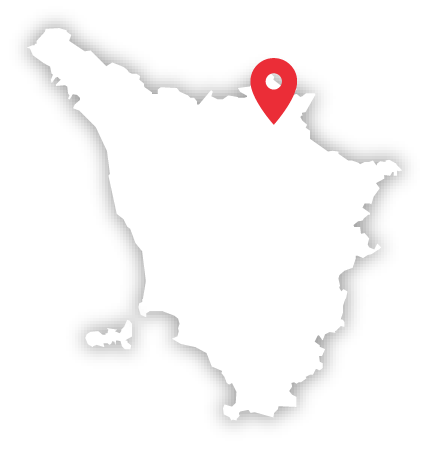 Learn more
Mugello
A land of artists, shaped with care and cultivated with love: this is the beloved Mugello of course!
continue...