Desserts
Tuscan Christmas biscuits: Ricciarelli recipe
Preparation
12 hours 30 min
Indulge yourself in a sweet Christmas and delight your friends with some Tuscan biscuits. Ricciarelli come from Siena and are perfect as a dessert served with a sweet wine such as Vin Santo.
According to chronicles, the origin of Ricciarelli dates back to the fifteenth century: biscuits of almond paste were once very popular around Italy and reserved for the sumptuous banquet of the Lords. They were so valuable and refined that were sold in the apothecaries shops of Siena, the old pharmacies. Known initially as marzapanetti they evolved into Ricciarelli from Siena: diamond shaped biscuits, made with almond flour and covered with vanilla icing sugar.
Find out here Serena's recipes (Pici e Castagne) and have a tasty Merry Christmas. Grazie Serena!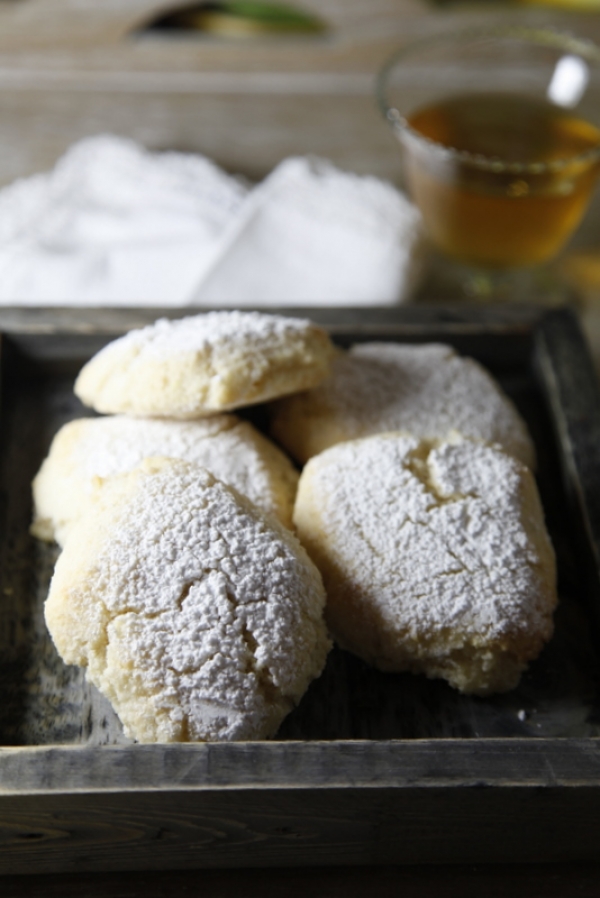 Almonds 400g
Sugar 350 gr
1 tablespoon of flour
2 egg whites
Almond flavor 1 vial
2 tablespoons candied orange
Baking vanilla 1/2
Icing sugar
Hosts
Blanch the almonds quickly and remove the skin
Dry the almonds for a few minutes inside the oven, but don't brown them
Chop the almonds with 250g of sugar to obtain a fine flour without lumps
Sift the flour with the baking powder
Finely chop the peel ' orange
Make a syrup with the remaining sugar and 3-4 tablespoons of ' water
Mix the almond flour with the egg whites, flour, zest d' orange, sugar syrup and the aroma of almonds
Wrap the dough in a damp cloth and let it rest overnight
The next day preheat the oven to 160 degrees
With the dough create ricciarelli in their typical rhomboid shape
Lay each ricciarello on a host
Sprinkle ricciarelli with icing sugar
Bake for about 10 minutes
Ricciarelli are ready when cracks will be formed on the surface but remember that they must remain white
You might also be interested in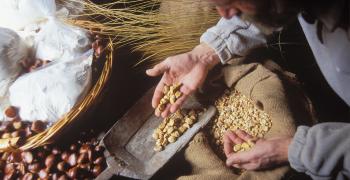 Learn more
Food and Wine
Olive oil, wine, truffle and other culinary delights make up the excellence of Tuscan gastronomy.
continue...