Learning how to make potato tortelli in Vicchio, the birthplace of Giotto
A foodie trip to Vicchio
One of the places that the group of players and I visited during our Tastes off the beaten track blog tour around Tuscany was Mugello, a beautiful valley located north of Florence. This part of Tuscany is especially charming as it is not too crowded and it is home to some lovely small villages such as Borgo San Lorenzo and Vicchio, the birthplace of one of the greatest painters in the world: Giotto.
Giotto was born in 1267 and was a disciple of Cimabue, the best-known artist of his time. Giotto painted figures that were so realistic that one of the most curious anecdotes of the artist's life is that once he painted a fly that seemed so real that Cimabue tried to swat it away with his hand before realizing it was just a painting.
The house where the painter was born, located in the hills of Vespignano, near Vicchio, was restored in 1967 and has become a museum which is also a cultural centre and a meeting space, containing documents about the artist's life.
Here on certain days, especially at weekends, different art workshops and events related to Giotto's life and painting are held.
After visiting Giotto's house, we headed back to Vicchio and stopped at the restaurant "Locanda Antica Porta di Levante" where we enjoyed a cooking class.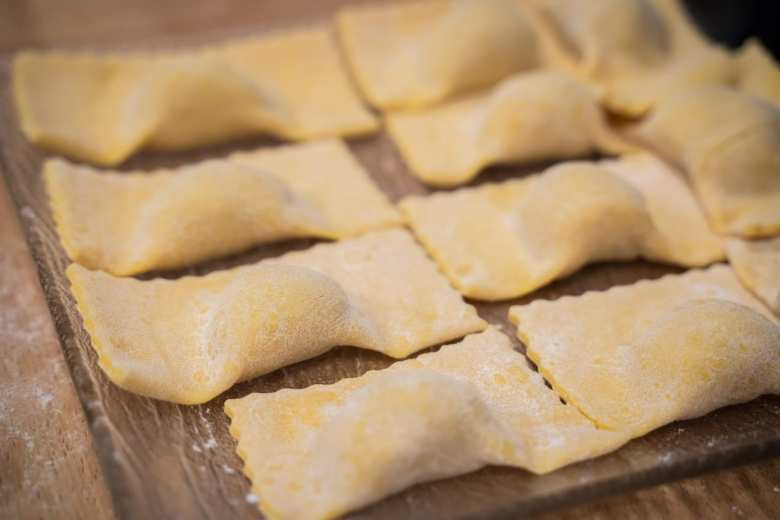 The chef taught us how to make "potato tortelli". Our group of Players mixed flour with egg and a little bit of virgin olive oil before beating very well until the dough reached the right consistency. It was important to mix well so we had to continue kneading with our hands to get it even.
In addition, we mixed a boiled potato with tomato paste, garlic, parsley and salt. Once mixed, we put it in a piping bag, which we would then use to fill the tortelli. We took the dough we made, and with the help of a rolling pin, made it thin enough (0.5 centimeters) to be able to prepare it for cooking.
With the piping bag we put small heaps of the potato and tomato mixture on the laid-out pasta. We folded the pasta in order to make small pockets. After that we put the tortelli into boiling salted water for 5 minutes and then they were ready. The chef also prepared a meat ragout and topped the tortelli with it. What can I say about the result? It was simply delicious!
It was the first time I've been to a cooking class and the experience was amazing. Many thanks to the entire Antica Porta team.
From this week in Tuscany I discovered that this part of Italy does not only contain Florence and Pisa but has a lot more to offer: from beaches to mountains, medieval villages, fortresses, a spectacular gastronomic tradition based on organic food and protected designation of origin products.
In short, Tuscany has really amazed me over these few days!
You might also be interested in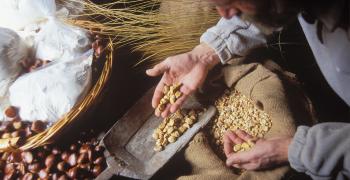 Learn more
Food and Wine
Olive oil, wine, truffle and other culinary delights make up the excellence of Tuscan gastronomy.
continue...