A conversation about IGP and its importance in the world of olive oil 
Wandering the olive groves of Valdinievole
Nestled on a hilltop overlooking the Valdinievole area of Tuscany is Casale Bella Toscana, a beautiful house surrounded by olive groves. We were welcomed after our long hike through Tuscan hamlets and countryside. First by their friendly and incredibly happy-to-see-us dog, Tequila, followed by the family that manages the property and the nearby olive groves that make the highest quality IGP Olive Oil. It was here that we were to learn all about the surprising history of Tuscan olive oil production and its bright future thanks to people like owner Luca Varini.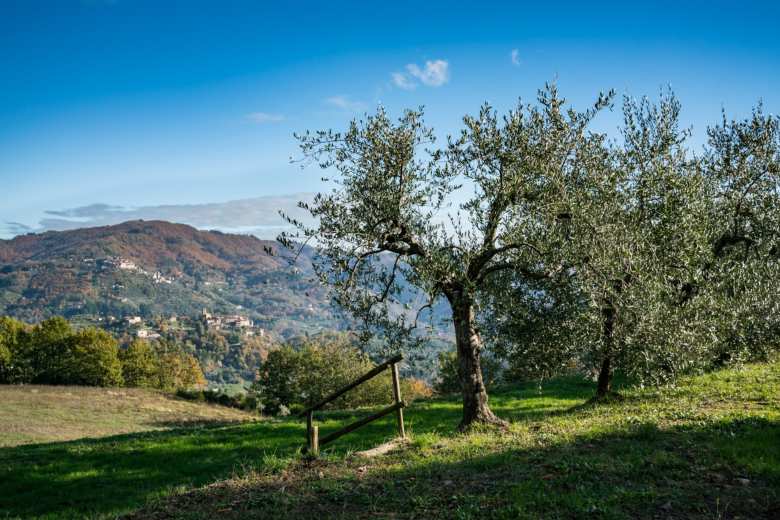 As Luca explained, not all Italian olive oil is grown in Italy. If a company processes and bottles olives in Italy, they can sell it as if it were Italian olive oil even if the olives came from trees in Greece, or Spain, or Argentina. But there is good news! More and more producers offer a true Italian product, one that is IGP (protected geographical indication) so you know that the olive oil they produce is 100% made in Italy or 100% made in Tuscany like the Extra Virgin Olive Oil Toscano IGP.
I had never really put much thought into where my olive oil came from but after meeting Luca he opened my eyes to many reasons why you should make sure you know where your olive oil is grown and processed. For one, where it's grown affects the quality - the terroir (climate, soil etc.) makes a difference. Also, mass produced olives that are sold to bottling companies across the world don't necessarily take the time and care required to harvest all the best olives, at the ideal point of ripeness. Plus, the time between harvesting and pressing effects the quality. The best oil comes from pressing immediately, which is impossible from olives that have to be internationally transported first. We are all told that olive oil is good for us but poor harvesting practices can lessen the health benefits of the olive oil you are consuming.
While at the farm we did a blind taste test of 5 different olive oils. Two were IGP, the other 3 were either locally but to a low standard, like the olives were harvested too late, or were generic store bought olive oil. I can tell you that the difference is clear as day when you are blind taste testing. The colour of the IGP oil is a vibrant green, almost fluorescent. The flavours more pronounced and you can instantly taste the quality of the IGP olive oil. The others are more acidic/vinegary in taste, almost yellow in colour and lack the 'zing' of a quality olive oil. If you've never been to an olive oil tasting you need to book one asap - it will change your entire outlook on olive oil to taste the real thing!
Meeting producers like Luca Varini highlights the importance of really getting to know the products that we are consuming. The term "extra virgin" is no longer enough to guarantee good oil. Since 1998 Tuscany's oil production has been safeguarded by a Protected Geographical Indication, Toscano IGP, whose guidelines establish that the entire production process (olive growing, pressing and bottling) must take place within the administrative territory of the Region of Tuscany. Give the blind taste test a try - I'm certain you'll never buy generic store olive oil again!
You might also be interested in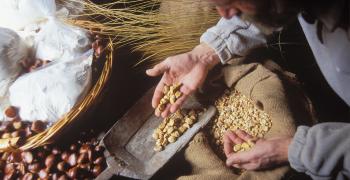 Learn more
Food and Wine
Olive oil, wine, truffle and other culinary delights make up the excellence of Tuscan gastronomy.
continue...