From antipasto to dessert
Christmas Menu from Tuscany
Looking for recipes for the festive season? Start your very special meal with some traditional cold cuts and cheese, prepare some fresh pasta, bake some meat and end your banquet with cantuccini and Vinsanto. Straight from Tuscany, here are some tips for your Christmas menu:
You might also be interested in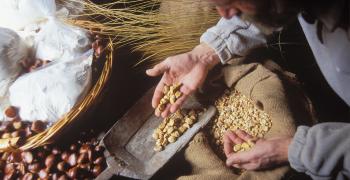 Learn more
Food and Wine
Olive oil, wine, truffle and other culinary delights make up the excellence of Tuscan gastronomy.
continue...