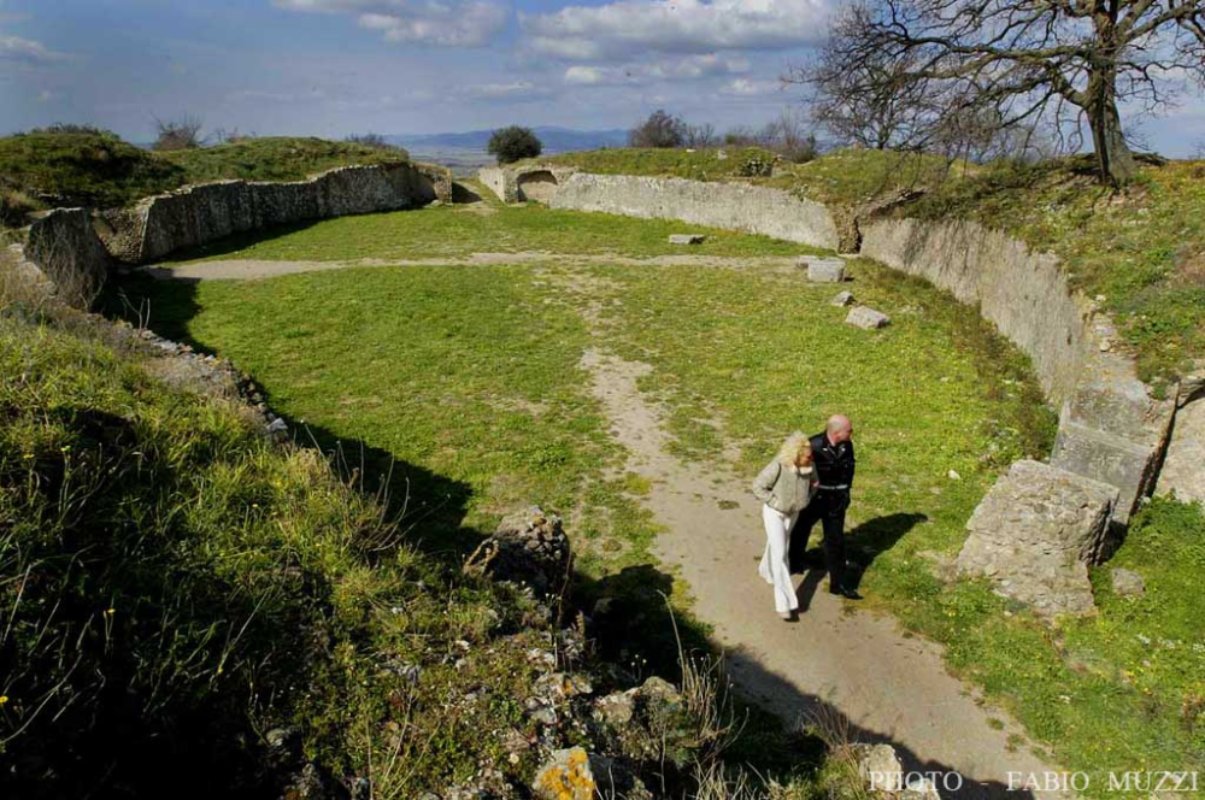 From Sovana to Roselle in the footsteps of the Etruscans
Spas, nature and history: a journey in the real Maremma
It was the English archeologist S.J. Ainsley who discovered the tombs carved into the rock, which led to the Sovana archaeological area and the entire tufa district becoming among the main Etruscan sites in Tuscany. The Sovana area, not far from the Via Clodia, was identified in the area circumscribed by the key roads of the Via Aurelia and the Via Cassia, to which the internal territory connected with a set of streets and trails that followed the river Fiora. This is where our itinerary begins, a zone known for the distinctive Vie Cave, between Sorano and Pitigliano.
Next up is the village of San Martino, famous for its mineral deposits and mines, and Saturnia, whose main resource is spa tourism, developed in ancient times and now an important destination in Italy and internationally.
The route winds between the villages of Murci, Montorgiali and Istia d'Ombrone, where relics were found ascribable to an Etruscan settlement near Poggio Cavallo. Lastly, we come to the lost city of Roselle, formerly a strategic point for all of Central Etruria.
You might also be interested in