account_balanceMuseums
Archeological Museum in Fiesole
The history of the territory, from the Etruscans to the Lombards, is on display
The Archeological Museum in Fiesole is located in the town's archeological area, right above the Roman Amphitheatre, housed in the building built for this purpose in 1914 by the architect Ezio Cerpi, which offers a reconstruction of an Ionic temple.
The museum documents the ancient history of the town and the territory, from the Villanovan era to the Etruscans to the Romans and Lombards, and is connected to the nearby archeological area, where excavations of the amphitheatre, hot springs and Etruscan-Roman temple can be visited.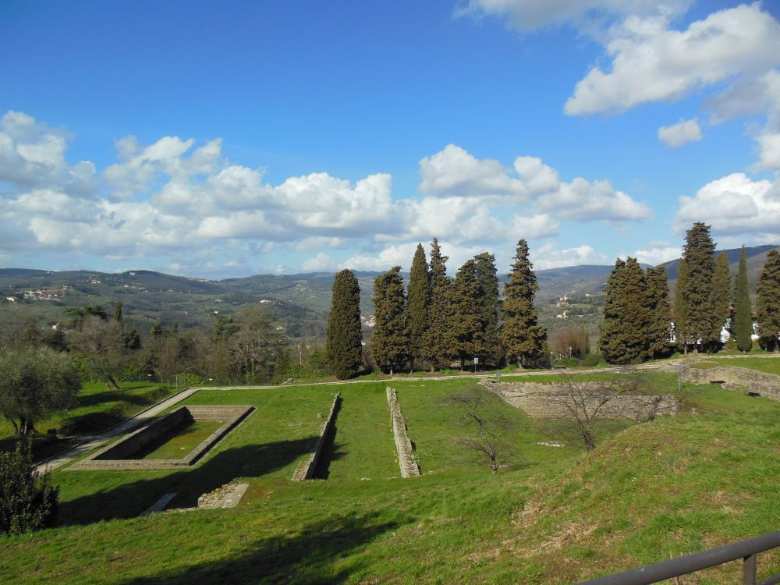 The collection includes various ceramics, bronze artefacts and gravestones, as well as other ancient objects coming from the Fiesole territory and materials that came to light during excavations of the amphitheatre, hot springs and votive offerings at the temple of Minerva, including the original torso of the bronze lioness. Inside the museum, visitors will also find an antiquity section, where they can admire the splendid Costantini Collection, sculptures, coins and buccheri, typical black, Etruscan ceramics. And you can't miss the Lombard section, with reconstructions of tombs coming from the archeological area in Fiesole and a variety of grave goods.
Info: museidifiesole.it
Fiesole
An ancient Etruscan city, the gateway to Florence and a haven for the literati and art lovers
Fiesole has always been a favourite destination for anyone who wants to discover a classic yet authentic corner of Tuscany. The view over Florence from this hilltown is truly unforgettable. Aristocratic, set apart, Fiesole is a rather secretive city. ...
Morekeyboard_backspace