Wine routes, Etruscan nectar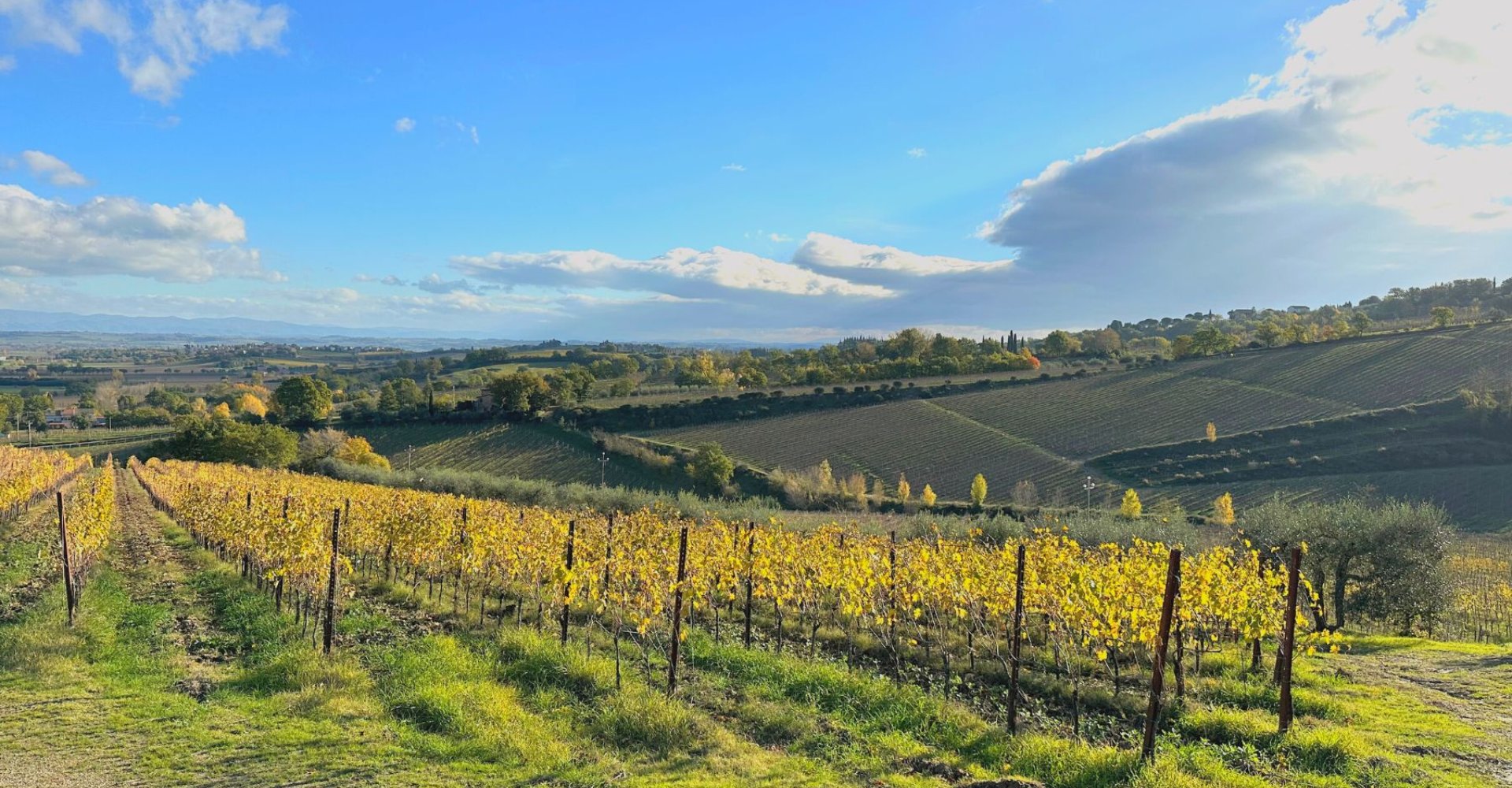 Photo © Benedetta Perissi
An itinerary to discover Tuscan wine and food treasures and archaeological Etruscan remains
The word 'Etruscan' takes us on a mental journey through fascinating local history. For centuries, this ancient civilisation has captivated archaeologists and enthusiasts, who seek to discover more and more about its culture and unravel the enigmas. Tuscany, a land rich in Etruscan archaeological remains, offers numerous opportunities to learn more about the Etruscans, both through museum itineraries and archaeological sites. It is also a land notoriously devoted to viticulture, an activity that existed at the time of the Etruscans, who considered wine a precious treasure. In fact, it was produced in large quantities and sold throughout the Mediterranean.
The itinerary described below, retraces the Tuscan wine routes to discover the Etruscan civilization; routes where the nectar that made Tuscany famous throughout the world is mixed with archaeology, in a tasty and fascinating combination.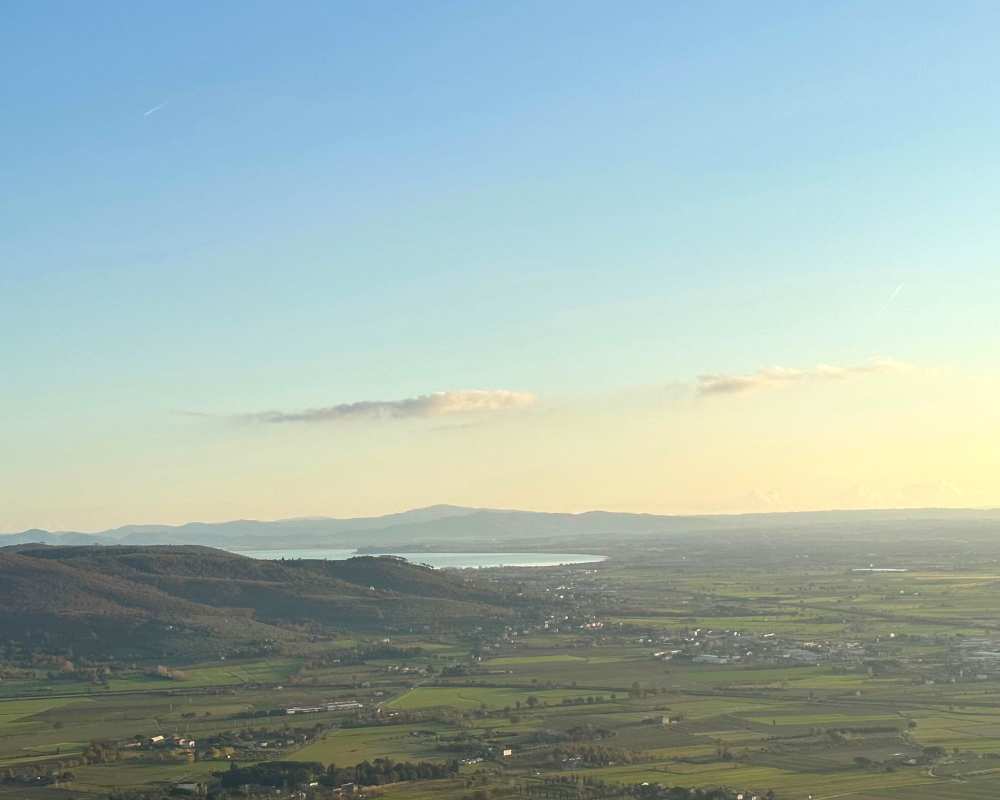 Panorama of the valley and Trasimeno Lake from Cortona - Credit: Benedetta Perissi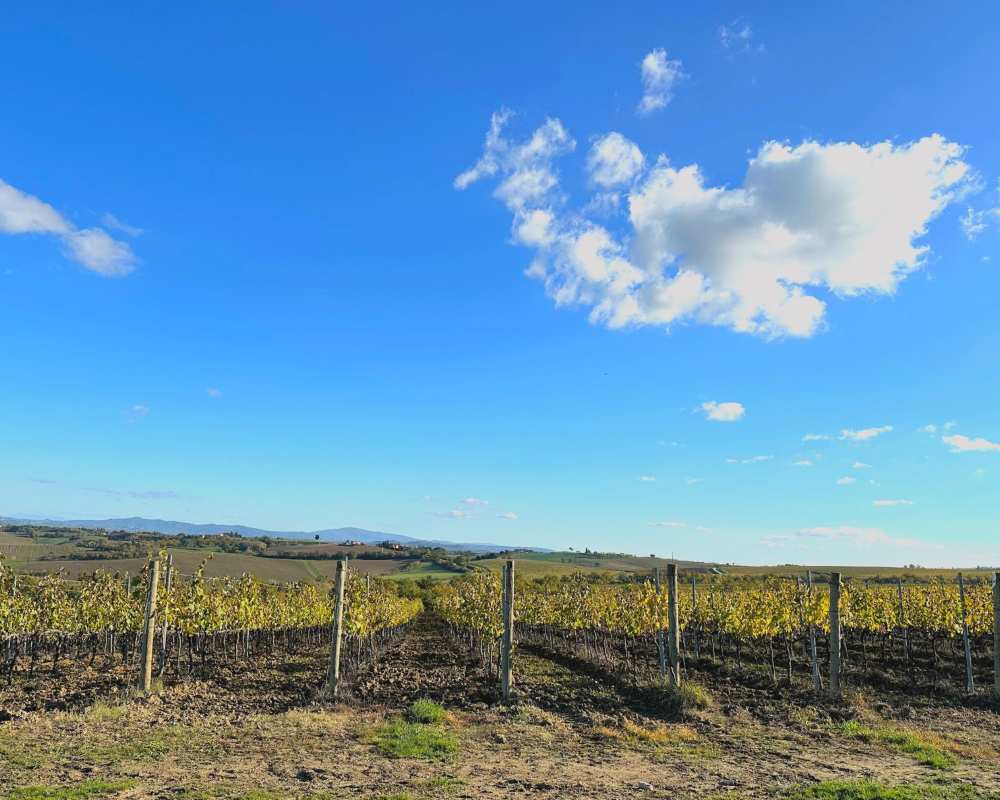 Vineyards around Montepulciano - Credit: Benedetta Perissi
View of Gavorrano - Credit: Benedetta Perissi
Between Pitigliano and Scansano, two wine-growing and archaeological stops not to be missed, the route passes by the Vie cave which are spectacular paths dug into tuff rock, amidst moss and lichens, created by the Etruscans thousands of years ago.
Near Grossetto, the archaeological area of Roselle and the Etruscan sites and finds in Gavorrano are the prelude to the end of the itinerary, which finishes with a visit to Civitella Paganico and a recently found small Etruscan tomb.

An itinerary filled with history and archaeology and the finest Tuscan wines such as Chianti DOCG, Nobile di Montepulciano DOCG, Orcia DOC, Bianco di Pitigliano DOC, Morellino di Scansano DOCG.
Explore
Discover something of interest near this itinerary