Etruscans in Maremma: A journey into the tuff civilisation
An itinerary to discover Scansano, Saturnia, Sovana and Pitigliano
Scansano, Saturnia, Sovana, Pitigliano and more: what do these beautiful and intriguing places in Southern Tuscany have in common? They were the cradle of Etruscan civilisation, the same civilisation that, even today, never fails to astonish travellers.
Villages perched upon the rocks and constructed from tuff stone, mysterious, spiritual streets, traditions and ancient customs: this land radiates history. Those who are curious and fascinated by Etruscan civilisation can follow this itinerary between the hills of Maremma, which leads you through small town centres, vineyards and archaeological sites.
You might also be interested in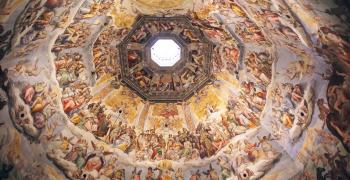 Learn more
Art and Culture
Tuscany is the cradle of the Renaissance and known all over the world for its immense artistic and cultural heritage.
continue...