Discovering ancient and modern thermal baths in Bagno Vignoni and Chianciano Terme
Bathing like the Etruscans
Etruscans sure knew how to live back in the 7th century BC: eating good food, drinking good wine and then relaxing in natural thermal baths. And maybe this is why they settled in Tuscany: indeed, the region is home to numerous hot springs and offers a lot of thermal pools and spas. If you happen to be in the Val D'Orcia valley, Bagno Vignoni and Chianciano Terme should definitely be on your to-do list.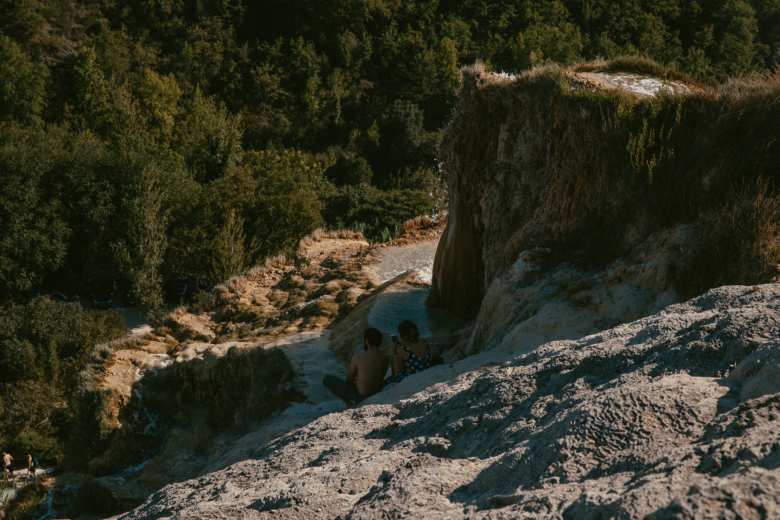 In this charming little town located on the top of a hill in the Val D'Orcia, you will get to experience the ancient thermal bath tradition of Tuscany. The main square of the village, called "Piazza delle Sorgenti" (or hot springs square), includes a large 16th-century pool which contains hot springs waters which therapeutic benefits have been known for centuries.
Indeed, the hot springs from Bagno Vignoni used to be a relaxing stop-over for pilgrims making their way through the famous Via Francigena – a catholic pilgrim route from France to Rome.
While it is not possible to bathe in the pool on the square itself, you will find a stream of hot thermal water walking down the village. There, tourists and locals alike often sit to bathe their feet while enjoying the scenery.
If you do want to take a bath, you can go to the Parco dei Mulini, a series of natural pools located at the foot of the village (and into which the stream of thermal water eventually flows). There, you can enjoy a bath in naturally hot thermal waters, and do so for free.
Bathing in those natural pools is the best way to experience Etruscan customs. Indeed, contrarily to the Romans, the Etruscans did not use thermal waters primarily as a means to relax. They rather considered those hot springs and natural pools as sacred, and as a manifestation of the divine. As if the human body could be cleaned and empowered by the mystical underground powers of water.
Thermal waters, and also the mud surrounding the pools, were therefore used to treat a series of diseases, including rheumatism and osteoarthritis. Quite interestingly, they were also used by young women to receive the sacred gift of fertility.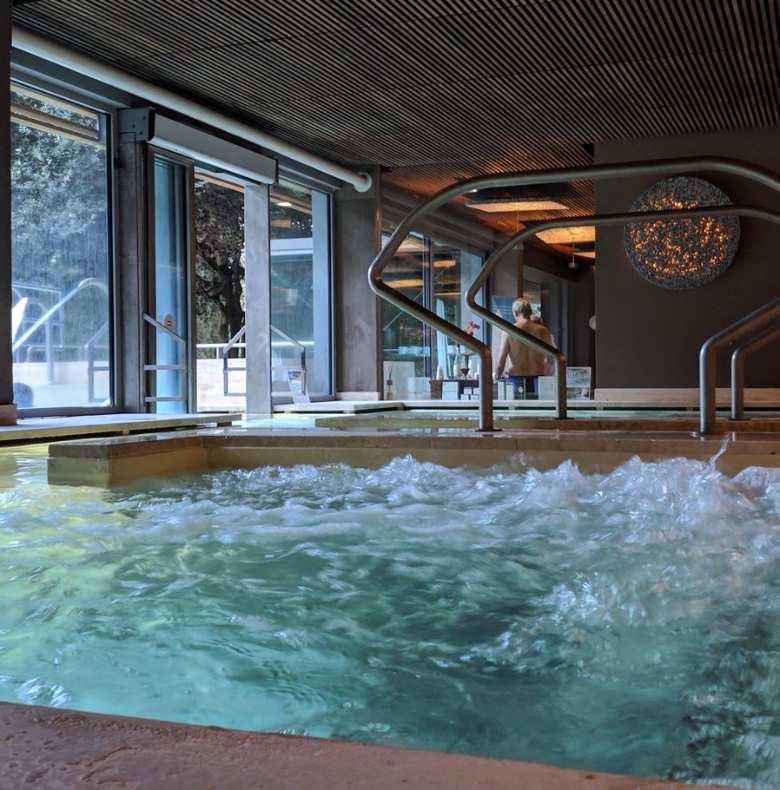 If you are looking for a more complete and modern spa experience, then Chianciano Terme is where you should go. The large spa complex of Chianciano Terme is just a 30-minute drive away from Bagno Vignoni, and offers everything for the perfect and relaxing spa experience.
Chianciano Terme includes natural springs, thermal pools and baths, large parks but also a sensory spa, which I highly recommend.
The sensory spa offers visitors a journey through different pools, hammams and saunas, all based on sensorial experiences. You will float in salted water pools, feel reinvigorated after walking on pebble stones with warm and cold water sprays, or relaxed after sitting in an Etruscan hammam, where steam has a delicate smell of flowers, herbs and honey. Finally, one thing that you should not miss: covering yourself up with either relaxing or energizing mud.
If you want to prolong your stay at Chianciano Terme, you can also book a series of massages, skincare and body treatments.
You might also be interested in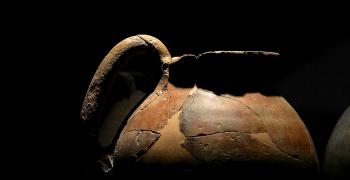 trip_origin
Learn more
Etruscans
Mistery, history and arts: exploring Tuscany in the footsteps of the Etruscans means getting in touch with an ancient, fascinating and enigmatic
continue...