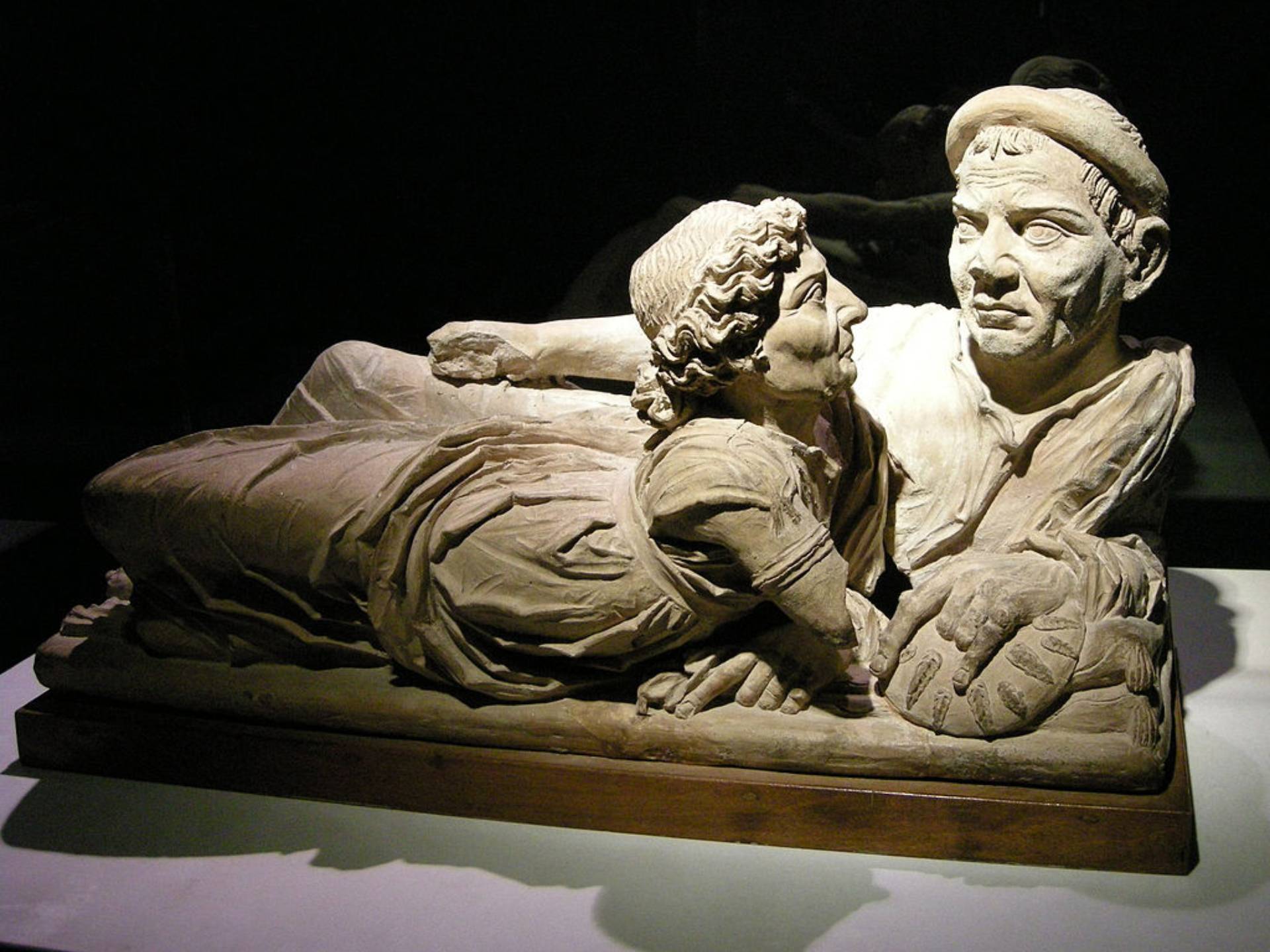 Photo ©Photo-Credits-Sailko-Wikipedia
account_balanceMuseums
The Etruscan Guarnacci Museum
A chronological itinerary to discover Volterra's Etruscan tombs
The origins of the museum date back to 1761 when Monsignor Guarnacci first displayed the archeological collection to the public in Palazzo Maffei. Upon his death in 1785, the collection was donated to "the populace of the city of Volterra." In 1877, the collection was moved to its current location in Palazzo Desideri Tangassi.

The exhibition is based on the original 19th-century layout, which was given a chronological sense a century later. Collection items span from the prehistoric, archaic and classical age to the Hellenistic period (4th century-1st century BC), an age in which Volterra grew considerably.
There are over 600 preserved urns in the Museum, divided according to the subject of the bas-reliefs of the chest: there are ornamental motifs like images of the person who passed away, greek mithology but also demons, masks or fantastic and fierce animals.

The collection began in 1732 with the donation of a collection of funeral urns that once belonged to Pietro Franceschini; however the most important part of the collection was Monsignor Mario Guarnacci's (1701-1785) and it was further enriched with other artifacts found in archeological digs in the Volterra area.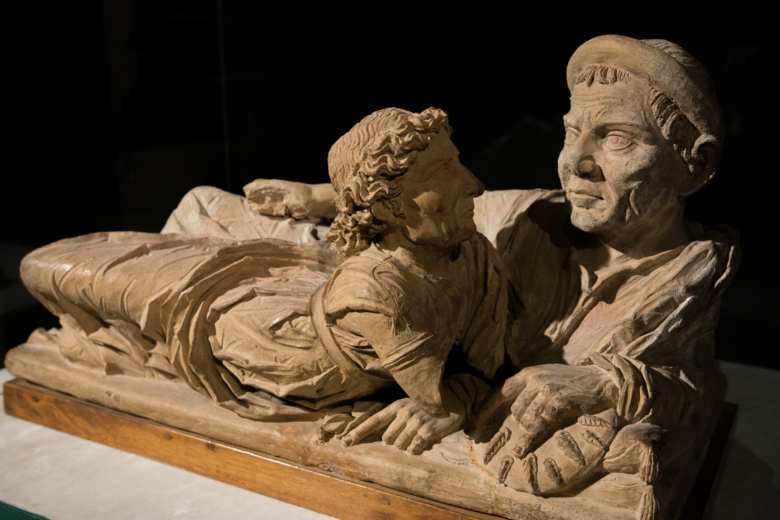 One of the most significant monuments in the collection is the Urn of the Bride and Groom (Urna degli Sposi), depicting two elderly spouses with their strongly characterized faces, lying on the convivial bed, molded in terracotta.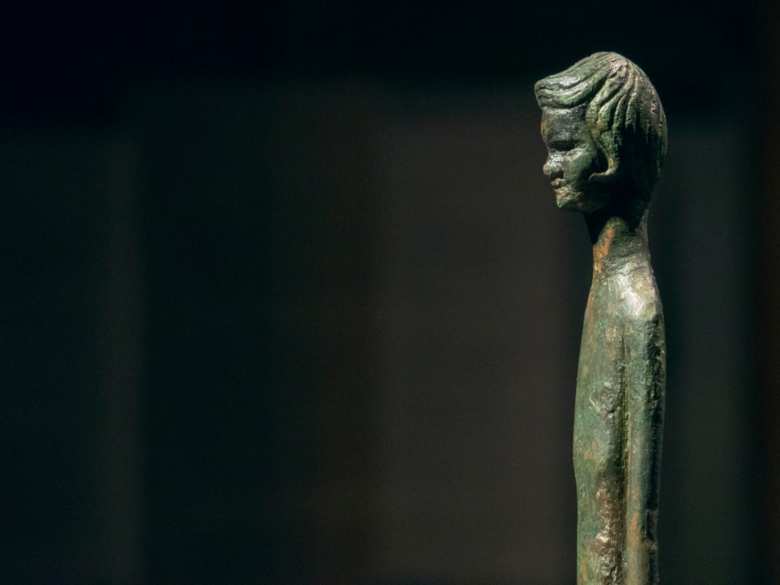 Another symbol of the Museum and the entire Etruscan world is the votive bronze representing a young man known as the Shadow of the Evening (Ombra della sera): his fame is due to the elongated shape that resembles a human shadow projected in the sunset, which makes it similar to contemporary sculpture works. The unnatural extension and at the same time the perfect proportions of the figure make the ex-voto a masterpiece of the Etruscan sculpture of the III sec. B.C..
Info: comune.volterra.pi.it
Volterra
Travel to the medieval city of alabaster, with an Etruscan heart
Volterra is a village built on a hill between the Era and Cecina valleys. With its double walls, both Etruscan and from the thirteenth-century, it's a medieval-looking city, where you can still enjoy the atmosphere of a historic village. ...
Morekeyboard_backspace