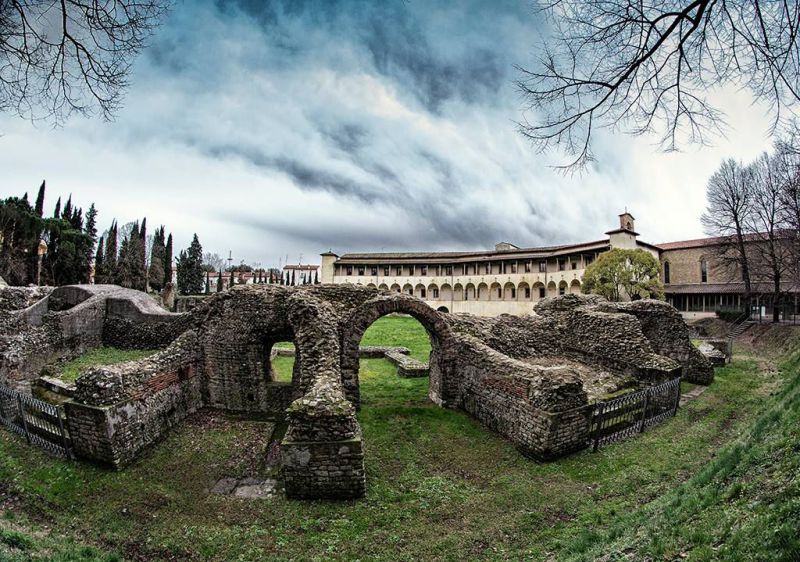 account_balanceMuseums
The "Gaio Cilnio Mecenate" National Archeological Museum
Etruscan jewellery, ancient coins and Roman sculptures on display in Arezzo
The "Gaio Cilnio Mecenate" National Archeological Museum in Arezzo is located in the former monastery of San Bernardo, standing atop the ruins of an ancient Roman amphitheatre dating to the mid-2nd century CE, the vaults of which can be seen on the ground floor. The museum is named after Mecenate, a man from Arezzo who lived during the reign of Emperor Augustus and is known for being a patron of the arts.
Among the most important pieces conserved in the museum is the quinipodium, a considerably large coin and one of only two remaining in the world, jewellery from the Etruscan necropolis of Poggio del Sole and coroplast decorations from Piazza San Iacopo and via Roma (480 BCE), the temple of Leto, via della Società Operaia and the majestic Sanctuary of Castelsecco (2nd-1st c. BCE).
The collection of attic pottery includes the famous Euphronios Krater and the Casalta amphora from the school of the painter Meidias, while amongst the Roman statues is a remarkable portrait of Livia.
Also on display are the so-called "coral vases," a ceramic product made in Arezzo between the mid-1st century BCE and the mid-1st century CE, making the city famous during Antiquity; the museum is home to the largest collection in the world.
Info: polomusealetoscana.it
Arezzo
A historic treasure chest, home to well-known names such as Vasari and Petrarca
The city of Arezzo, situated in the South-West of Tuscany, rises up a hill which takes in 4 valleys: Valtiberina, Casentino, Valdarno and Valdichiana. The city has deeply historic origins, and is – although this is a little-known fact – even older than Alexandria in Egypt! ...
Morekeyboard_backspace