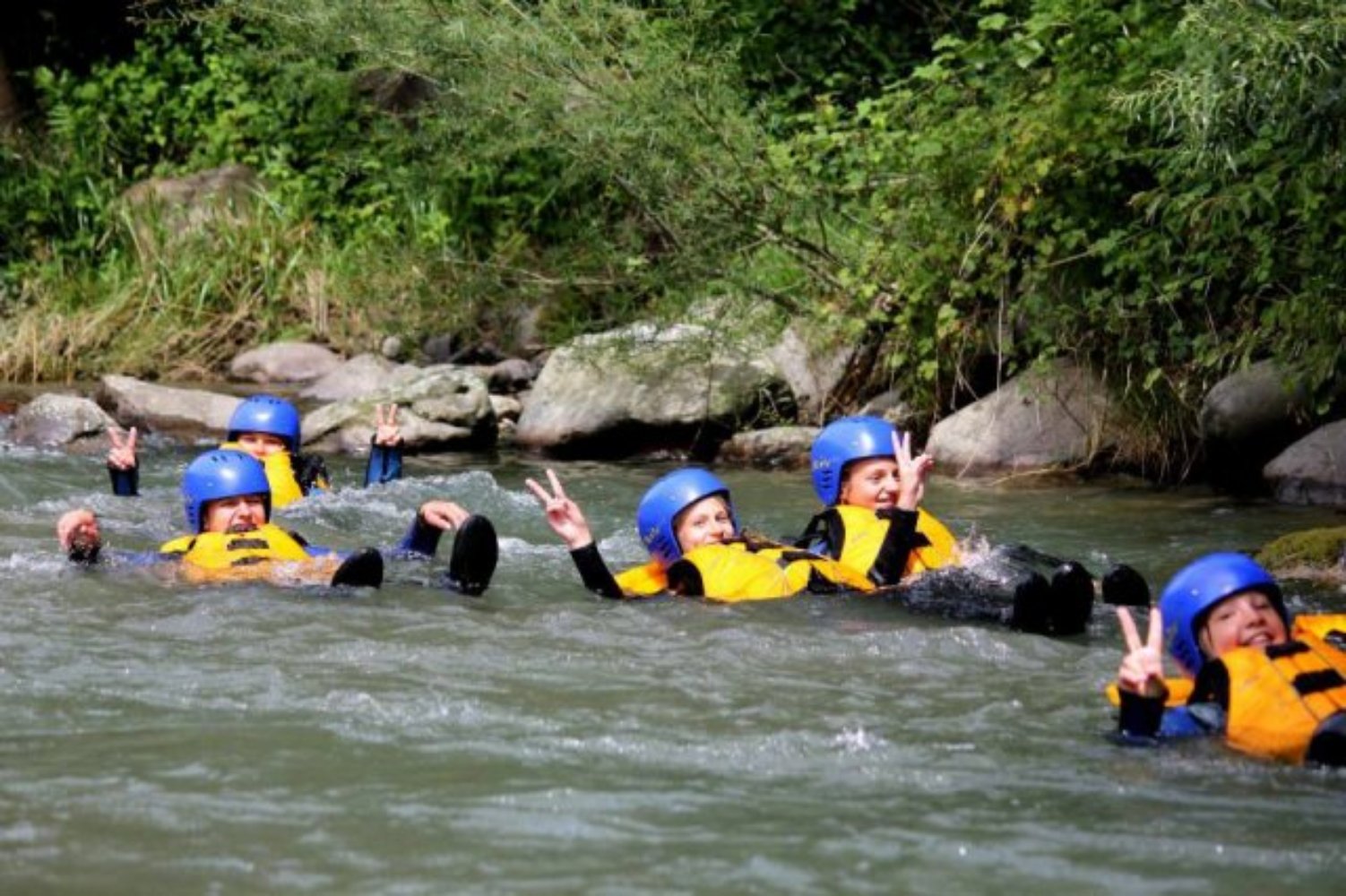 Photo ©
Federazione Italiana Rafting
Rafting in Tuscany
Adventurous Tuscany for the bravest
There is a funny way to discover Tuscany from a different point of view. Rafting is an outdoor activity that requires an inflatable raft to navigate on a river with white water or different degrees of rough water. There is an International Scale of River Difficulty with six grades of difficulty in white water rafting.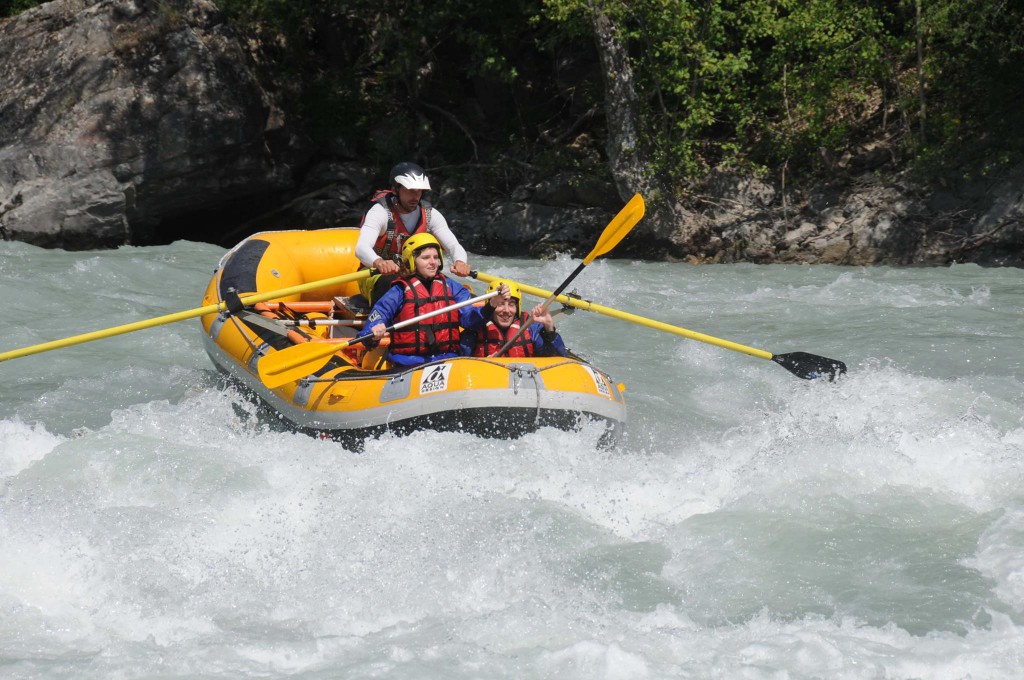 Rafting is a quite exciting and adventurous sport, for this reason there are some rules to be observed and some equipment to be used to be safe. Rafting with experienced guides is the safest way to avoid problems and rafting trips often begin with safety presentations. Rafting equipment includes a bathing suit and a helmet. You might want to consider wearing a wet suit to keep your body warm and a pair of water shoes is also helpful.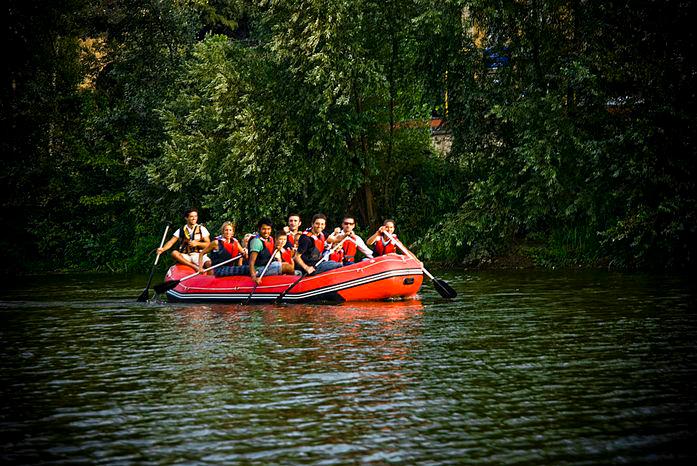 There are many possibilities to practice rafting in Tuscany:
Firenze Rafting: Urban rafting on Arno River e-mail: info@firenzerafting.it Tel: 349.0921540
Accord Solutions: Florence "Arno River" Rafting Tour" Via Condotta, 27/r - 50123 Florence Italy - Phone & Fax +39 055 2399493 Cell. +39 340 8337500
Avventure H2O: Località Ponte a Diana - Bagni di Lucca - on S.S. 12 route direction Abetone at Agriturismo Pian di Fiume. Tel +39 345 78 73 700 email informazioni@avventureh2o.it
Aguraja: whitewater rafting on River Lima from October to June +39.348.3301593 info@aguaraja.com
Garfagnana Rafting: Str. dell'Abetone e del Brennero, Chifenti, Borgo a Mozzano LU. Tel. 333/5282913, 336/666795.
Aguraja: whitewater rafting on River Limentra during summer +39.348.3301593 info@aguaraja.com
Firenze Rafting: e-mail: info@firenzerafting.it Tel: 349.0921540
Aguraja: soft rafting all year +39.348.3301593 info@aguaraja.com
Firenze Rafting: soft rafting on Serchio River e-mail: info@firenzerafting.it Tel: 349.0921540
You might also be interested in