Visiting Tuscany with the wind as your travel partner
Adventures in the air
The wind blows up the hill, rustling the branches, the sail stiffens. The wait is over. Only two more steps and the ground slips away from our feet and above us, only the sky, below, Tuscany.
Imagine the feeling of being free to fly through the air, limited only by the wind. And imagine the wild beauty of the Apennines, the marble shades of theApuan Alps, the lush hills that surround Florence, the variety of the landscapes and the history of the Garfagnana, because the possibility of visiting Tuscany from above are infinite. With over 20 sites for free flying all over the region, the only obstacle for paragliding or hang-gliding is the time you have available. From professionals to those who've never flown before, the options on offer are sure to be a delight.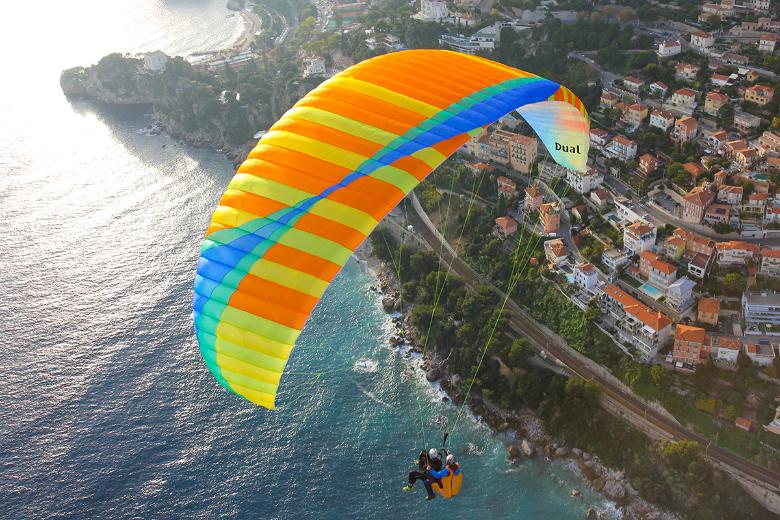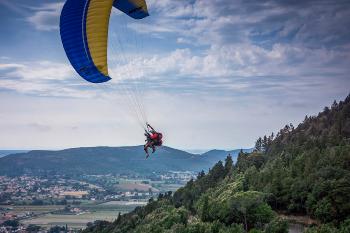 Hang-gliding or paragliding are the freest form of flying that a human can experience: hanging from a sail or a wing, just us, our intuition and our skills. For some, it's a foolish activity, but ask anyone who does it and there will be no doubt: it's the most thrilling experience you'll ever have. There's no shortage of adrenaline, but with the right evaluation and the appropriate amount of caution, they don't have to be dangerous sports. Have no fear: before launching yourself into the void, you can ask a professional to help with your "flight baptism".
For those who've never tasted the exhilaration of flight, Tuscany is one of the best options. Many schools and associations found across the region offer the opportunity to fly with an instructor for the first time. Cradled by the wind and firmly tethered to a professional, you can enjoy breath-taking views with a bird's-eye view.
If hang-gliding and paragliding have caught your attention, there are a lot of courses for learning to conquer the wind and fly with complete freedom.
Experienced pilots will appreciate the many equipped take-off spots that can be found on all the best elevations in Tuscany. Whether you're explorers or looking for an escape, if you love free flying, paragliding and hang-gliding are by far the best ways to discover this varied land. Take flight from Elba and observe its wild inland territory before directing yourself toward the coast to end the adventure with a swim in the water. Ascend the thermals of Monsummano Alto with a certified instructor: on clear days, beneath our feet we can see as far as Vinci, the birthplace of Leonardo da Vinci.Take flight from the medieval towns surrounded by the Monte Pisano wood land, between hills and mountains that make it perfect for take off,and then unwindamong the art in Pisa and Lucca.
Check out this list of recommended travel services and tour guides:
Top Level scuola di parapendio in Toscana
Fly Way
Pistoia Turismo


You might also be interested in