Discovering Elba's natural jewels through diving and local dishes
Jumping (literally) into Elba Island, Tuscany
When I heard Elba Island was the main focus of the tour, I consulted Google. Admittedly, I didn't know where it was (apart from Tuscany). My search delivered a myriad of results, almost all reflected an image of paradise. That is, one with aquamarine colors and white sand beaches, but as all travelers consulting Google know, images fall flat. Elba Island can only be experienced, or rather, lived. My two days on the island only cement that philosophy.
We began by jumping into the van. As we sped through the winding island roads, Elba Island's natural beauty became even more evident, but our intention was clear. Beaches are meant to be admired from within.
Elba southern coast, a paradise on earth perfect for diving
At Dive Elba, we were fitted for such a mission. As I discovered the proper way to remove a wet suit (similar to peeling a potato), I felt inspired to become a diver for life. Even if I did balk at the idea of doing a diving baptism, rather than snorkel, I felt confident the next time I wouldn't say no.
As the boat's engine roared to life, we disembarked on the ultimate half day tour. We began by skirting around the southern coast. The Google images hadn't lied; the surrounding paradise of secluded beaches and rocky outcrops was enviable. It was a bewitching visual, and a reminder of what was to come a few hours later.
But before I could consider the coming events, a lunch locally sourced from the sea at the harbor and a tour of Elba Island's best beaches, we still had to jump in. We set anchor around a cluster of exposed rocks, a perfect location for divers and snorkelers alike, and finally dove in. Submerged in circles of swarming fish, I forgot about my life on land. For the moment, I felt liberated like I had vacated my life, as a true "vacation" should.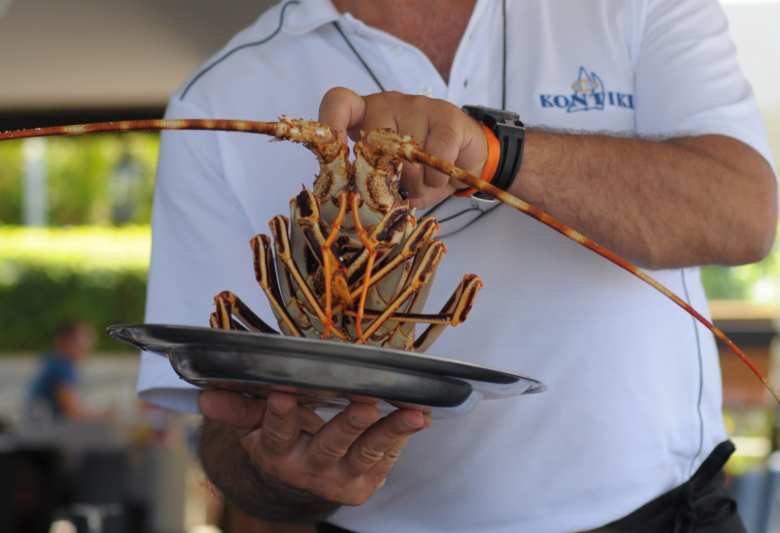 After resurfacing to climb back aboard, we returned to the shore. With good reason, I was hungry. Italian food has a worldwide reputation, I was anxious to try Elba Island's version.
Geographically shaped like a fish, Elba Island itself is the symbol of the sea. Yet its jewels extend beyond the sandy beaches and snorkeling possibilities.
As we settled around a large table with the glass top reflecting the ships in the harbor, plates arrived with some of the best the Mediterranean has to offer: seared octopus, steamed mussels, pasta complemented with crab, (among various plates of fish I couldn't name). We raised our glasses, filled with a local revered wine, and said salute!
You might also be interested in