The magic of foliage: autumn in the forests of Tuscany
The best places to admire falling leaves, from Casentino to the Garfagnana
Foliage is one of the most beautiful aspects of autumn in Tuscany: strolling through the region's colorful forests is an incredible experience, made even better if you top off your excursion with a hearty lunch. Two of the best ingredients? Porcini mushrooms and chestnuts, two of Tuscany's most delicious "forest fruits," around which many regional specialties are based, like Castagnaccio or pappardelle pasta with mushrooms.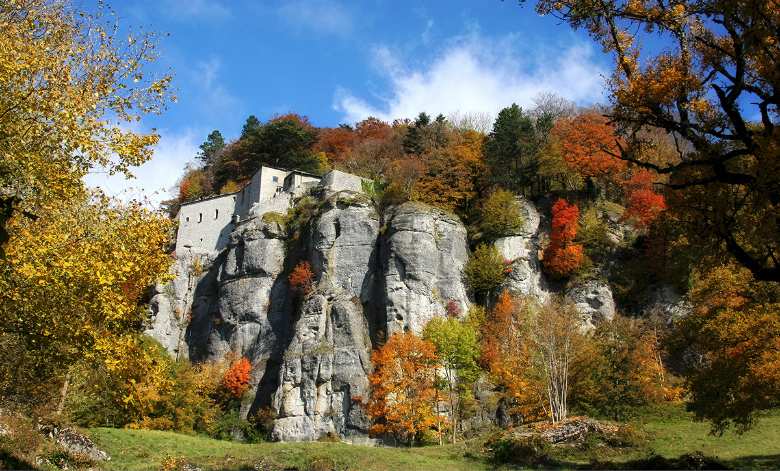 Among the most captivating spots to visit is the peak of Mount Penna above the Lama Forest. You reach it via the same road that takes you to both the Hermitage at Camaldoli and the Campigna Forest, along with the beech, maple and fir tree forest encircling the Sanctuary of La Verna.
Autumn is spectacular in the Garfagnana mountains, too: see an incredible panoramic view at the medieval Verrucole Fortress in the municipality of San Romano, but don't miss the leaves falling at the Hermitage at Calomini, which is perched on a sheer rock face. In autumn, even the towns themselves are also a sight to see: there are numerous festivals dedicated to chestnut flour, used to make delicious desserts. Don't miss Isola Santa, Trassilico and Barga.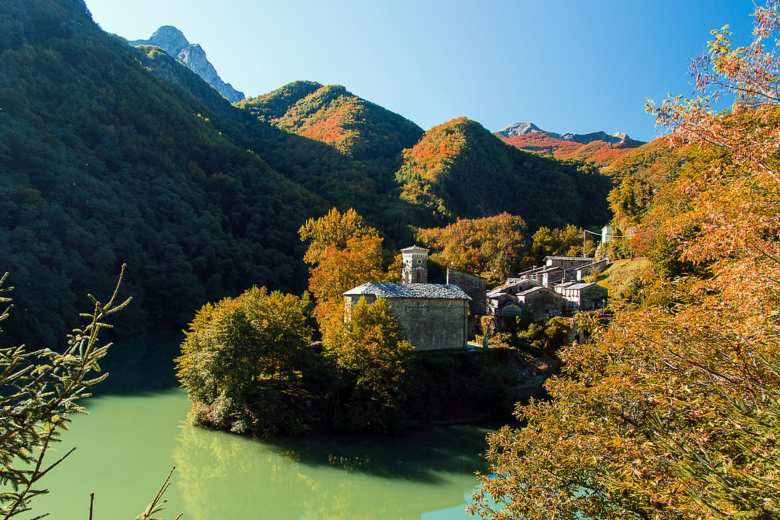 To finish, you must make a stop at Monte Amiata: that great "mother mountain," an ancient inactive volcano. It's beautiful throughout autumn and the area regularly hosts festivals dedicated to woodland foods. Visit Abbadia San Salvatore, a beautiful medieval village filled with traces of history, like its Abbey. There's also the unique gem of Santa Fiora, which has a great fish market; then to top off your trip, kick back and relax in Saturnia, enjoying a day at the spa or dipping into the natural open-air springs.
You might also be interested in
nature_people
Learn more
Outdoors
Tuscany is not only the region of art towns and hamlets: there's another face of Tuscany that is genuine and wild, waiting for you to discover and
continue...