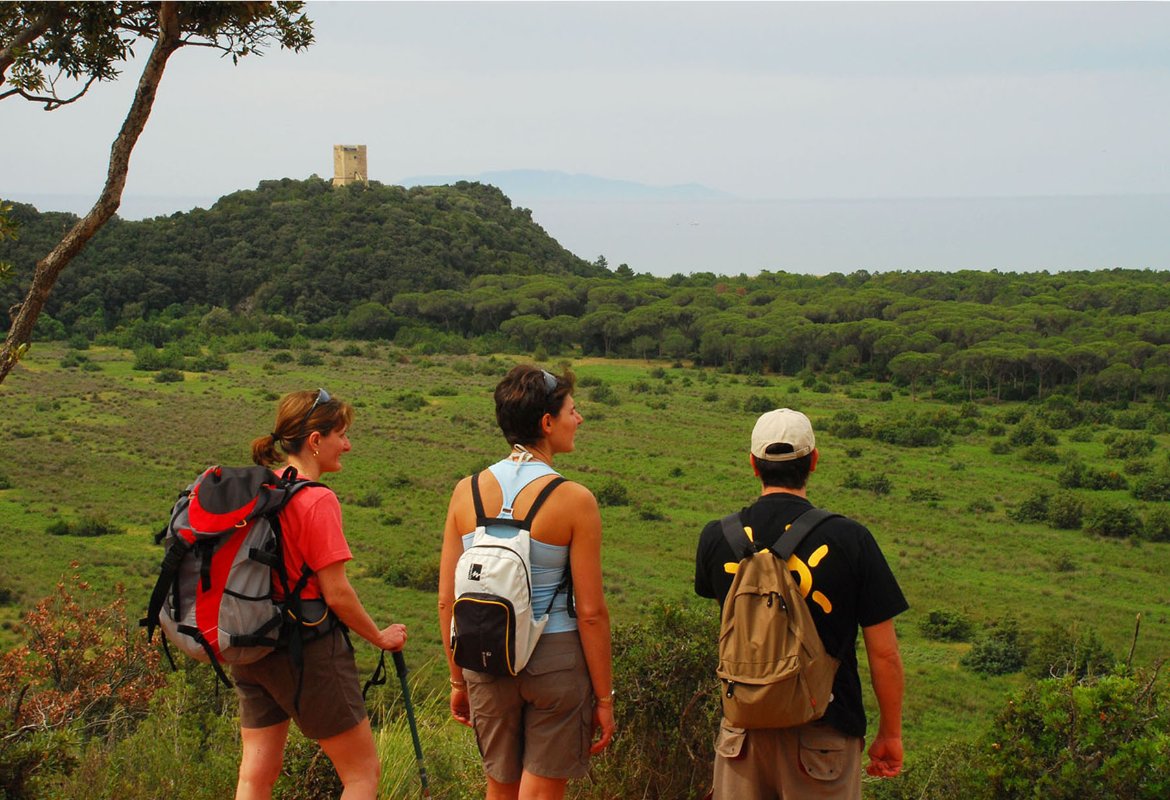 This is the Tuscany of cowboys and herds of wild cattle. Here in the Maremma, the uncertain destiny of the cows of the Maremma, with their lyre-shaped horns, is linked to that of the cowboy, a legendary figure that risks vanishing forever in the face of modern, profit-focused animal husbandry. This fascinating profession has gotten a bit easier these days than in the past, but it's kept alive by very few companies in the province of Grosseto. However, in the world's collective imagination, these cowboys are still the icons of a Maremma surrounded by marshes, pine forests, cultivated fields and pastures. We'll take you on a journey of discovery in one of the best-preserved and most beautiful countrysides in Italy, along the Tyrrhenian coast from the Principina a Mare up to the Talamone Gulf.
The Nature Park of the Maremma shows you a rare group of ecosystems where humans have been present for many years without damaging the delicate balance between the water, the land and the vegetation that are deeply rooted in the areas of the Trappola Marshes and the mouth of the Ombrone river. Marina di Alberese's historic pine forest hosts an incredible number of wild animals and interesting plants. The hills of the Monti dell'Uccellina that stretch along the coast are designated as Sites of Community Importance(pSIC) and Special Protection Areas (SPA) for their beautiful landscapes and environmental and historical value.
There's also a well-curated network of hiking trails in this protected area. You need to buy an entry ticket at the Alberese Visitor Center (telephone: 0564.407098; email: centrovisite@parco_maremma.it ). The ticket price includes a shuttlebus that accompanies hikers to the meet-up point in the park (in the town of Pinottolai), where many of the park's paths begin.
You might also be interested in