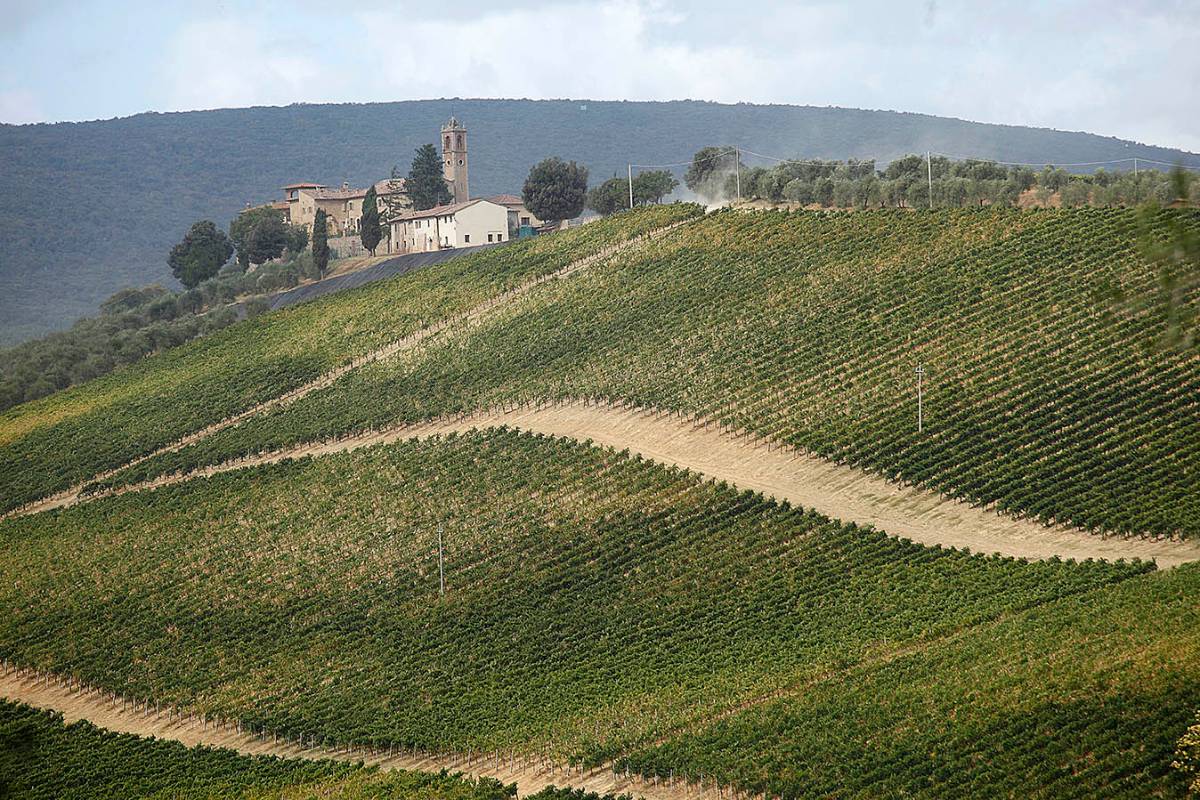 A slow journey along the via Francigena starting from Bagno Vignoni
Walking the Francigena, through cypresses and the Crete Senesi
What is it that allows you to walk 20 kilometres with a light step (and heart), that makes you take on the uphill climbs and tackle the mud without regret? There's only one answer: beauty.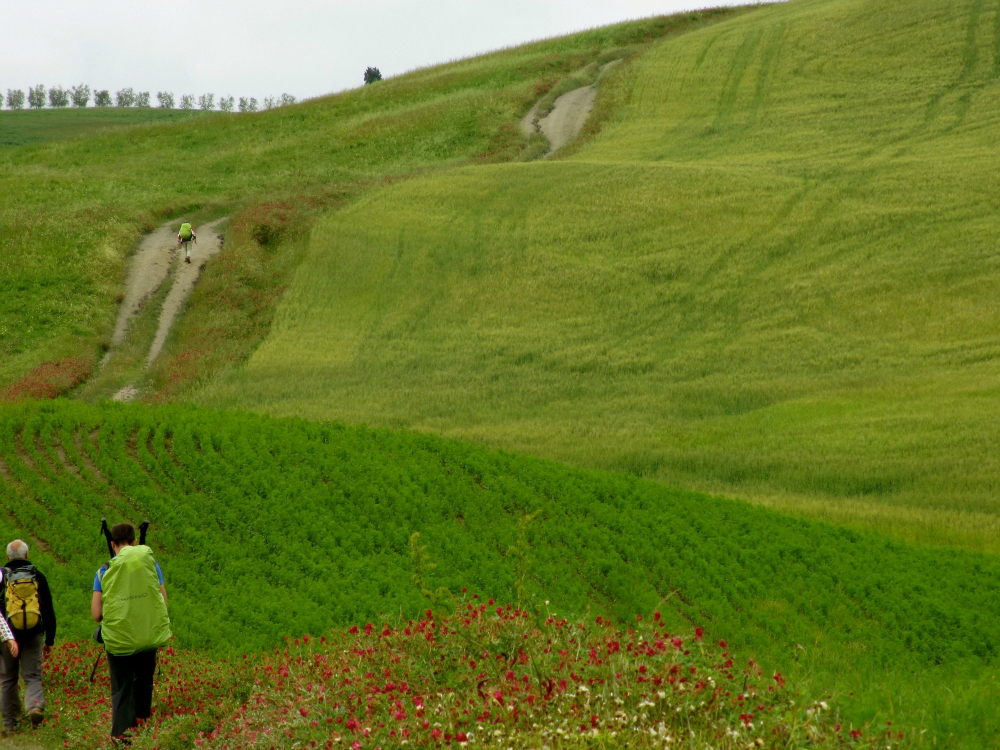 We were in for a challenge, at least for the beginner hikers: walking the pilgrim's route to reach Torrenieri, a small village near Montalcino, leaving from Bagno Vignoni. The weather wasn't the best, but we discovered that the Val d'Orcia is stunning even when it emerges from a sea of fog.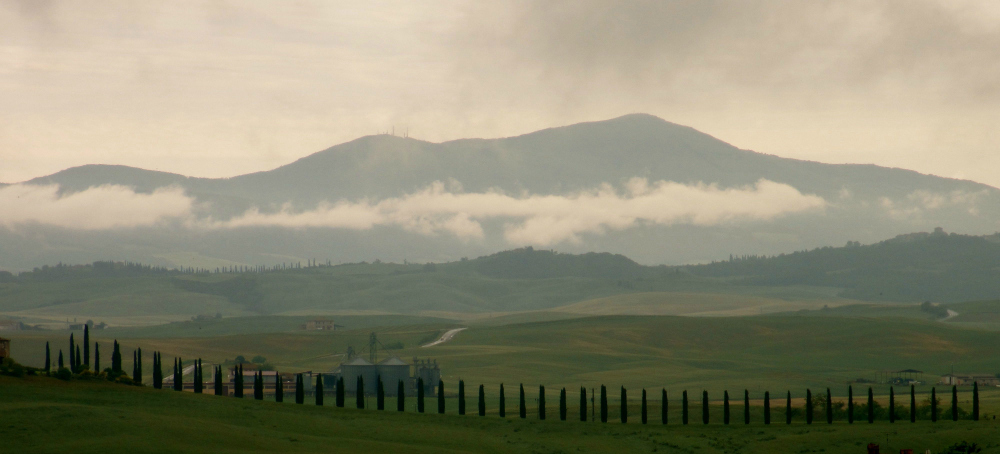 The spectacular trail through the forests led us to San Quirico d'Orcia, one of the gems of the Siena territory, with its splendid medieval Collegiate Church. We stamped our passports for pilgrims travelling the via Francigena and we were off again, headed into the Crete.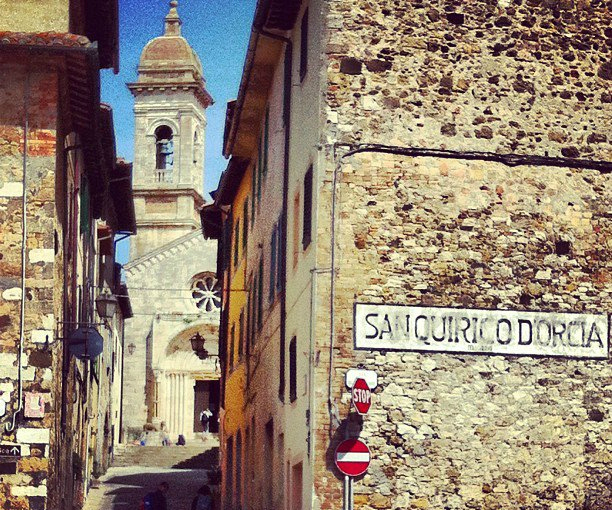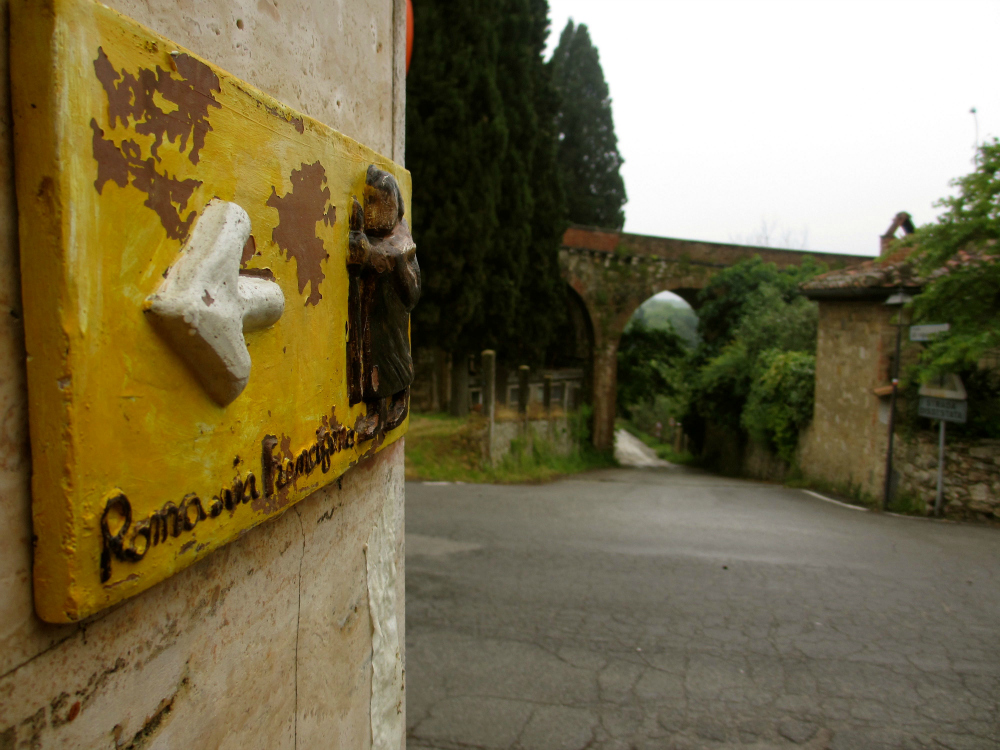 But the best part of the journey was yet to come: the cypress grove in I Triboli, which sits along the via Cassia, is one of the most photographed corners of Tuscany, but how many people can say they've seen it up close? To reach the grove, you will need to travel across one of the most stunning stretches of the Francigena, arriving in the heart of the Crete Senesi, with its rolling hills that seem to have been created with a gentle stroke of earth. Earth that is rich, permeable and which gets stuck to your shoes. Earth that is luxuriant and fertile, with every shade of green that you can imagine. But even the imagination stops here: picture a more harmonious landscape, gentle yet unyielding in its basic forms. No one would have known how to create it better.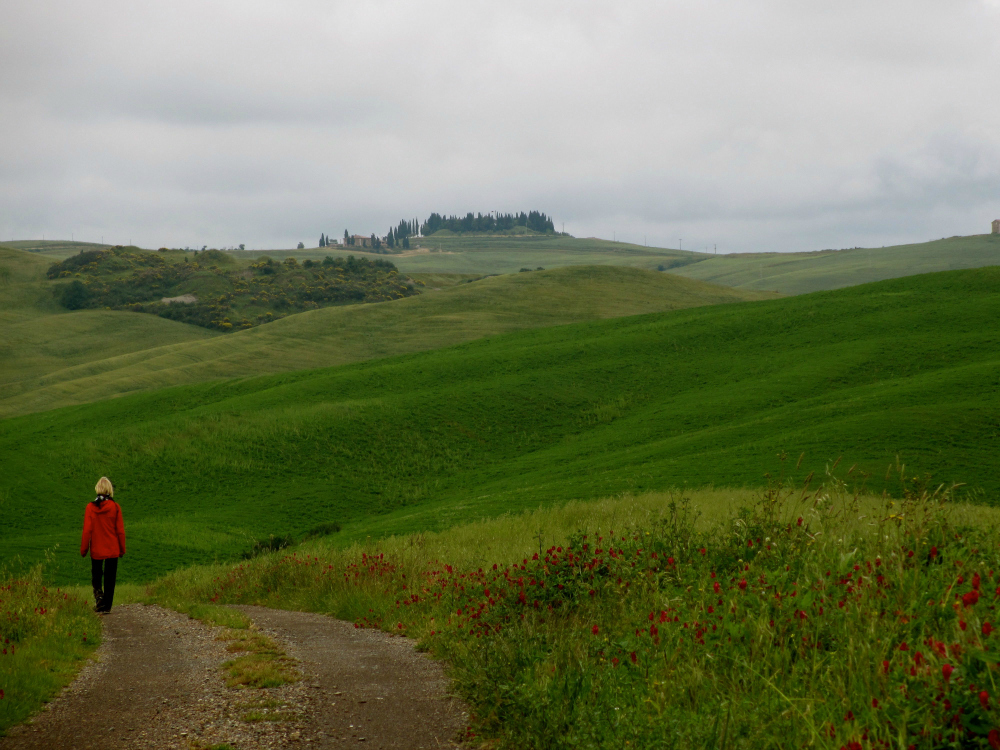 You might also be interested in